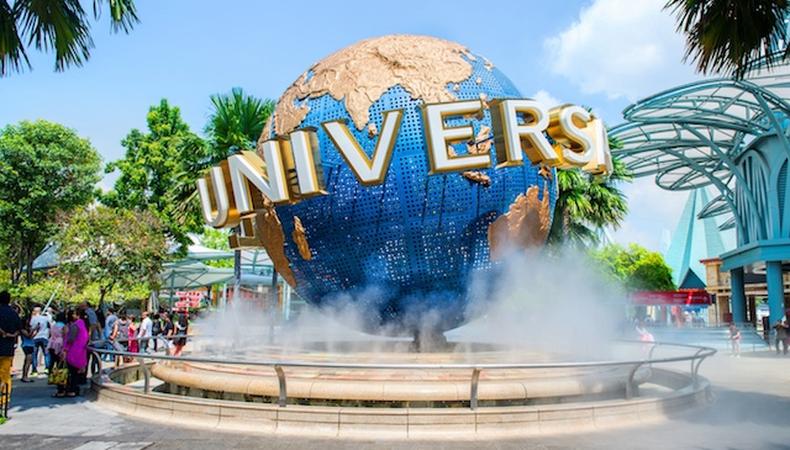 Universal Studios Japan is in the middle of a worldwide search to cast a variety of roles across big-name franchises such as "Harry Potter," "Terminator," "Shrek," and more. Casting directors have been holding auditions in U.S. cities including Los Angeles, Orlando, Salt Lake City, and Chicago, all month—and Atlanta and New York City will round out their stateside run before they head to London in September.
Atlanta and New York–area actors, listen up! Backstage has the inside scoop on how to get cast in this amusement park juggernaut's international stage productions. Check out our quick tips below.
APPLY: Universal Studios Japan 2016 Auditions
Mark your calendars.
The first step, of course, is figuring out where you're going and when you're going there. New York actors: auditions are coming your way this Thursday, Aug. 25, and Friday, Aug. 26. Actors and singers will be seen Thursday; dancers will be seen Friday. Atlanta actors: auditions will be held Monday, Aug. 29, and Tuesday, Aug. 30. Singers and male actors will be seen Monday; dancers and female actors will be seen Tuesday.
Know what roles you fit best.
According to Universal Studios' Backstage casting notice—which you can see more of by subscribing to Backstage right now—roles as varied as Princess Fiona, Bride of Frankenstein, and Marilyn Monroe for female actors and the Terminator, Dracula, and Ollivanders' wandkeeper for male actors are all up for grabs. Study up on the different characters' breakdowns to make sure that you fit the bill for these iconic roles.
Read more about the wandkeeper role!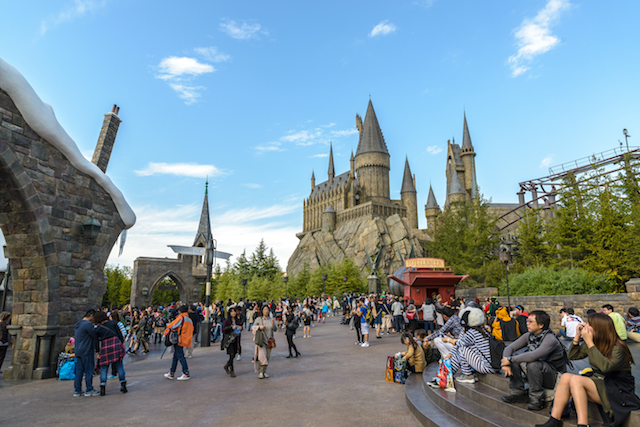 The Wizarding World of Harry Potter, Universal Studios Japan
Meet all applicant requirements.
To be seriously considered for these coveted jobs at Universal Studios Japan, prospective actors must first fit a few basic guidelines. All performers must be 18 years or older in age. They must all have an up-to-date passport. And they must be willing to live in Osaka, Japan, for an average of 9–13 months.
Have all necessary materials.
Before applying to audition in Atlanta or New York, make sure you have an up-to-date résumé and headshot to present to the casting directors. Don't have a professional headshot? Check out Backstage's Call Sheet for the best photographers in your area who will help get you the gig.
Register online for an audition time.
Due to the influx of applicants for these positions with Universal Studios Japan, precursory applications with an actor's résumé, headshot, and roles desired will be reviewed by the casting directors prior to the in-person auditions. Click here to register and follow Universal Studios Japan's step-by-step process to get your name in the running. If you're a singer or dancer, expect to hear back about your application's status within one business day. If you're an actor, expect a three-day waiting period. Keep an eye on your junk and spam folder!
Practice makes perfect.
Once you've heard back from Universal Studios Japan's casting team and locked down an audition time, it is time to get ready and practice, practice, practice. An audition material link will be sent to all online applicants who are chosen to move forward for the in-person process. This will have a backing track for your assigned audition song, so sing it through in the days leading up to show time. Actors are also free to bring their own sheet music for a song of their choice, which may be sung after the required song.
READ: "How to Find Theme Park Jobs"
Rest up and breathe easy—they want you to book the gig!
The audition will also often consist of a choreographed dance routine and separate movement audition, so stretch and rest up the night before and morning of. This would also be a good time to implement your usual bag of pre-audition tricks. Living on the other side of the world and doing what you love is certainly an opportunity of a lifetime, but stay out of your own way and get out of your head—treat it as any other audition. Go in the room with assuredness, confidence, and use it as an opportunity to show the casting team exactly what you're made of. Good luck!
Are you a New York actor looking for more great opportunities? Check out our New York City audition listings!
For more acting advice, visit Backstage's YouTube channel!