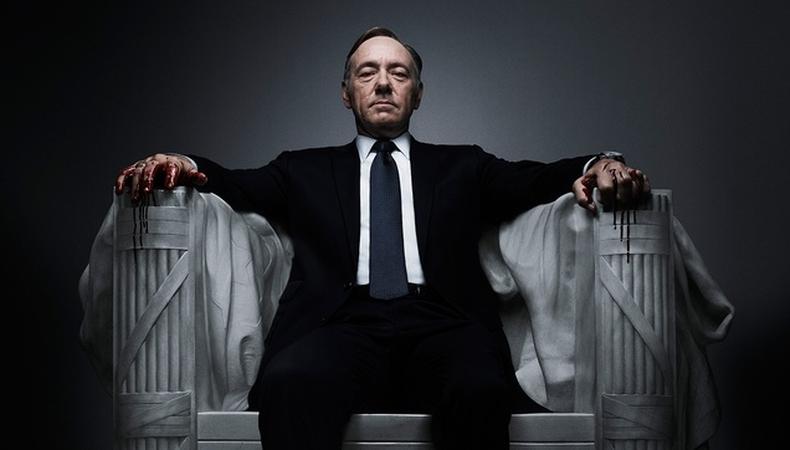 On the docket for today are auditions for Netflix's award-winning "House of Cards," as well as two feature films and a fan film based in the Marvel world of Doctor Doom. Find your next gig here!
"HOUSE OF CARDS"
Speaking, supporting roles for several congressmen plus unnamed characters (including an FBI agent, a sniper, a reporter, and a TV moderator) are being cast out of Baltimore, Maryland, and Washington, D.C., for this Netflix hit starring Kevin Spacey and Robin Wright. Shooting on this Emmy- and Golden Globe–winning drama begins July 11 and offers professional pay. Check out the casting notice for all the breakdowns!
"BURN IT ALL DOWN"
"Think 'Thelma and Louise' meets 'The Hangover' meets 'Very Bad Things,' " reads the description for this darkly funny and action-packed rom-com from Debtor Entertainment. Two leads and several supporting actors are being cast nationwide for this Birmingham, Alabama, feature film with production slotted to begin shooting in February 2017.
"DOOM: A FAN FILM"
From the same makers of the viral fan film "Spider-Man Lives: A Miles Morales Story" comes a new take on a well-known villain. Apply to play the role of Victor, a science and tech prodigy with an Eastern European accent; stage combat experience is also preferred for this role. Three supporting players are also needed. Auditions are July 16 in Washington, D.C., and the short film is scheduled to begin shooting Nov. 10–13 in the greater D.C./Metro region.
"FOUR CITIES"
Talent 1's casting director Gio Levy is seeking background actors in New York City for a feature film centered on two Thai tourists visiting their respective significant others in the Big Apple. Emotions run high when they find out their partners have become closer than expected. Hired actors will receive $150 a day. The film is set to shoot July 2–8 in NYC.
Didn't find anything that suits you? Check out more of our audition listings!