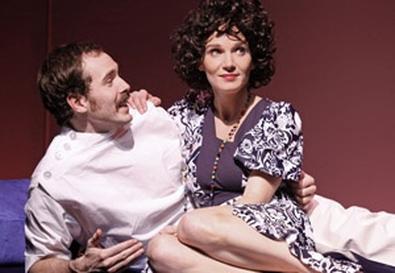 Producers of the Off-Broadway play "The Deep Throat Sex Scandal" announced today that their show has been forced to close at the 45 Bleecker Street Theatre due to an apparent dispute between the facility and its landlord.
"Cast and crew members arrived for the Wednesday evening performance to find themselves locked out of the theater," the producers said in a written statement. "At this point, the company cannot gain access to the set, costumes, props, or audio-visual equipment (as well as actors' personal property), so a move to another theater is impossible at this time."
Last night's performance of "Perfect Harmony," also playing at 45 Bleecker, was canceled as well. A notice posted on the theater's website reads: "Theatre is temporarily closed. Like many New Yorkers, we are in dispute with our Landlord. Due to litigation we have no comment at this time. Further information will be posted as it becomes available."
A call to the theater was not answered.