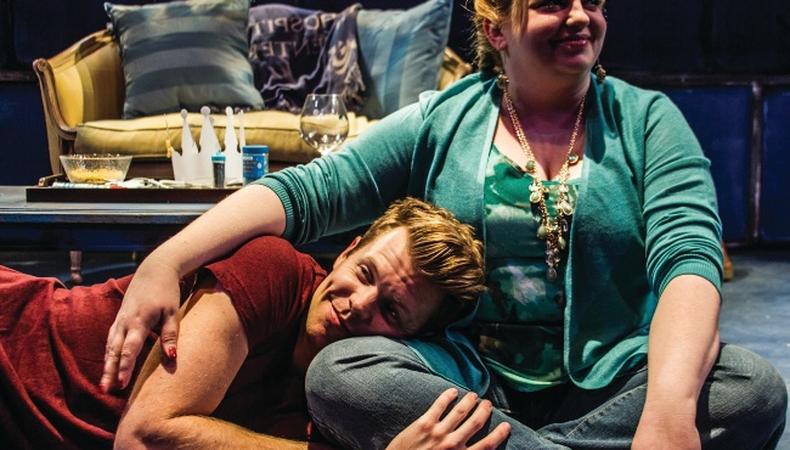 "The rent is too damn high in Los Angeles!" has become the rallying cry of several small theater companies that have recently seen unprecedented rate hikes.
Two experienced companies are now homeless after massive increases in their rents left them unable to afford their theaters, while others admit they would struggle to hang on if their landlords jacked up the price.
Celebration Theatre, a mainstay of West Hollywood, had to close its doors in July after its landlord leveled an almost 50 percent rent increase.
"We went from paying $5,150 a month to $6,750, plus we had to start paying the utilities," said Michael Kricfalusi, Celebration's executive director. "All of a sudden we're at like $7,500 a month just to open the door. It was just too much for us to keep spending in that location."
Kricfalusi said he's spoken with the new owners of the long vacant Coast Playhouse and the city of West Hollywood, but hasn't been able to reach a deal on a new home.
It felt like the theater was being driven out of the community, he said. "They knew that increasing the rent the way they did on us would cause us a big problem. That neighborhood is changing."
For its current production, "The Homosexuals," which opened Oct. 10, Celebration rented a theater across town in the Atwater Village neighborhood. But after 20 years in the same location, Kricfalusi wondered if the theater's clientele would follow. "There's a real possibility we may never go back into West Hollywood," he said. "The rent is hurting theaters."
For decades, L.A.'s small theaters have enjoyed cheap space in the city's less-desirable neighborhoods. Now, as those neighborhoods are gentrifying, they're being priced out.
Open Fist Theatre Company, which had been operating out of a venue farther down from Celebration on L.A.'s Theatre Row, is also in the midst of an itinerant season.
"We both lost our spaces to what feels like irrational rent increases," said Martha Demson, who leads Open Fist. "As much as I was devastated to move out of that space, it's really incumbent on us to find a much more sustainable paradigm."
Demson said the company was paying $8,000 a month when it moved into the space in 2006. "That enabled us to build a really strong company," she said. In the last few years, though, the rent climbed steadily. Before Open Fist left its home in July, the landlord had raised the rent to $12,000.
Demson said that the Actors' Equity Association's Los Angeles 99-Seat Theatre Plan, which allows small theaters to cast Equity members without having to pay them the union's required level of compensation, is part of the problem.
Equity doesn't "readily recognize spaces as 99-seat theaters," said Demson. "So if you can get Equity to recognize a space as a 99-seat theater, it's sort of an invitation to the landlord to raise the price, because those kinds of spaces are sought after."
Demson said she's been in talks with Equity over the issue. "What this 99-seat plan has actually done is enrich landlords and few others," she said. "It's sort of an unintended consequence."
A spokesperson for Equity said the market determined rents, not the theater actors union.
"Landlords determine the rent based on what they believe their property can command and what the market will bear," spokesperson Maria Somma said in an email. "Equity looks at the safe and sanitary conditions of theaters, thereby ensuring an appropriate work environment for its members but does not give approval on how a real estate property is used."
John Perrin Flynn, the artistic director of Rogue Machine Theatre, confirmed the company is in talks with Open Fist and Celebration about the multiplex. In the meantime, Rogue pays about $6,000 for its space on West Pico Boulevard—about one-fifth of its budget, said Perrin Flynn. "The rent is expensive, but what are you going to do? You live in Los Angeles."