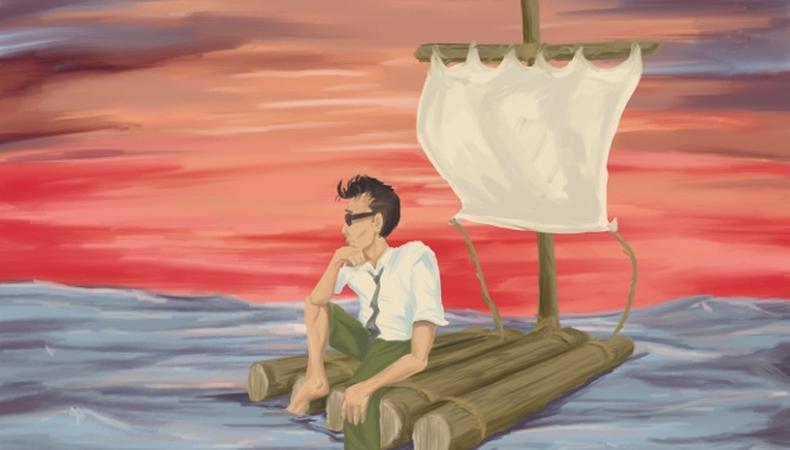 Most guys think "Sliding Doors" is a chick film, but it's so not. I love that movie! And I'm as manly as they come.
Here's the basic premise: When Gwyneth Paltrow is fired from her job and rushes out to catch a train, two alternate realities begin. In one, she gets on the train and goes home to find her boyfriend in bed with another woman. In the second, she misses the train and arrives after the woman has left. Then the movie follows her life as it unfolds in each timeline. Spoiler alert! One leads to happiness, the other ends in misery.
Now, I'd like to take a similar approach to a decision every successful actor has to make, knowing full well it might change their life forever.
Here's the setup: Grace has been with the same boutique agency for almost three years. During that time, she's had an impressive run, booking several guest star roles plus a few supporting parts in big movies.
Now here's the inciting incident. Grace lands a series regular role on a pilot that goes to series. She's going to make a fortune, and her career is about to explode. This is the moment she's approached by a slick agent from one of the powerhouse companies. He tells her it's time to join the big leagues. The guy promises Grace the world. He represents stars! Doesn't she want to be a star?
READ: "How to Find an Acting Agent on Backstage"
And there you have it. Our heroine has arrived at her own version of the movie's train station. What will she do?
The first timeline: Grace is seduced. Tears pour down her cheeks as she fires her shocked agents. At first, nothing happens because she's busy with the series for nine months, but once her schedule opens up, the new agent jumps into action. He introduces her to some A-list directors his company represents. Grace connects with one, gets an offer to star in his new movie, and a year later, she's nominated for an Academy Award.
The second timeline: Grace is seduced. Tears pour down her cheeks as she fires her shocked agents. At first, nothing happens because Grace is busy with the series for nine months. Her new agent checks in a few times but he never visits her on set. Why would he? His company isn't commissioning the series because they didn't book her on it. That money goes to her old agents. So nine months go by. That's a long time. Babies are made and born in nine months. While Grace is working, the agent signs another version of Grace and he commits his attention to her. When the series is finally done shooting, Grace is old news. She gets a few decent auditions but that's about it. Next thing you know, her hiatus is over and she's back on the series and nothing has changed.
Both timelines are feasible. A powerhouse agency can definitely make you a star, but there's no guarantee that will happen. And a smaller company can give you more attention, but who knows if they have the muscle to take your career to the next level?
So I guess it comes down to this: Would you prefer to be a large fish in a small pond or would you prefer to be a tiny guppy in a massive ocean? The choice, as always, is yours.
Like this advice? Check out more from Secret Agent Man! And for advice on getting discovered by an agent, watch below!