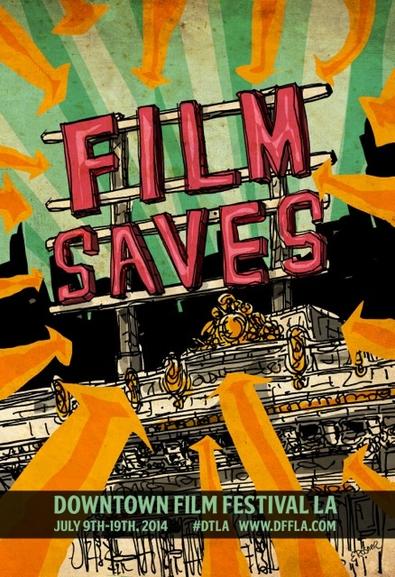 The upcoming Downtown Film Festival Los Angeles (DFFLA) is looking to promote minority performers.
"We tend to lean toward films that have a multi-cultural theme, cast, crew," Greg Ptacek, the festival's co-director, told Backstage. "We're an urban film festival."
The curtain goes up July 9 with the L.A. premiere of director Giovanni Zelko's "The Algerian," an international thriller shot both on location in Middle East and downtown L.A.
The festival, which is held at venues throughout downtown, will screen about 100 films—three quarters of which are shorts of music videos.
"Independent filmmakers used to, as their calling cards, make short films—and they still do, which is why we have four programs of short films—but increasingly a lot of them are making music videos," Ptacek said. "We're delighted to be the Los Angeles premiere platform for new videos by Sean Lennon and his band, by The Grammarians, by Pretty Little Demons, Evelyn Evelyn, and a variety of other groups."
One change on the festival's horizon: It could start screening TV pilots.
"For the first time this year, Fox [and] Participant Media were contacting us about showcasing their pilots at our film festival," said Ptacek. "We were willing to give it a try."
The parties ultimately couldn't reach a deal, but Ptacek expects something will be arranged for next year.
"The concept of a film festival is developing very quickly now because of all the different platforms available for the viewer," he said.
The festival began in 2008 as an offshoot of the Silver Lake Film Festival. Ptacek said they picked the city's downtown venues because they're "the creative nexus of independent film."
Still, the festival has some stiff competition for entries and attention. The Los Angeles Film Festival, which is also based in downtown, recently concluded by awarding its top prize to "Man from Reno," which starred Japansese actors Ayako Fujitani as Aki Akahori.
"We love what the guys do at LAFF, but their focus tends to be more on Hollywood films," he said. "Their perfect [entry] is a film from Focus, or Sony Classics or Fox Searchlight—one of the quote, unquote independent arms of the studios—that you're likely to see in the theaters in the next week or the next month or so."
Instead, Ptacek said, DFFLA favors films like "Pauly Shore Stands Alone," a documentary about the comedian on a road tour and his relationship with his mother, Mitzi Shore, and director Penny Vozniak's "Despite the Gods," a documentary about indie filmmaker Jennifer Lynch's foray into Bollywood.
"They really are truly independent films that for many reasons are not picked up by a large distributor," said Ptacek.
The obscurity of these films can be for a variety of reasons, he said, but one of them is "because the cast, while very talented, isn't big enough names for a nationwide distribution."
Meanwhile, winners of this year's DFFLA, which runs through July 19, can expect to receive a package of in-kind production materials that the filmmakers can use toward their next project.