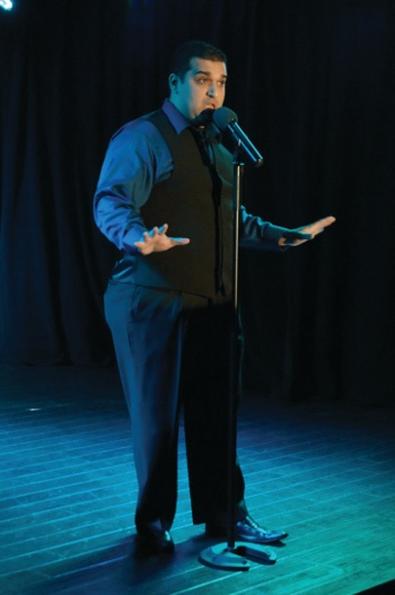 Playing a gig at a Hollywood nightclub could soon be a steppingstone for musical theater actors eyeing the Broadway stage.
Starting in December, young performers in Southern California will have the chance to compete for one of 20 spots in a six-week showcase, where the judges' votes could help propel their careers to stages in Los Angeles, Las Vegas, or even New York City.
L.A.'s Next Great Stage Star, a musical theater competition launched in 2007, will hold auditions the weekend of Dec. 14 at the Performing Arts Center in Van Nuys. Musical theater actors ages 18–28 are invited to audition.
"Even though it is a vocal competition, we are always looking for people that aren't just singing technically correct as much as they're singing from within and combining their technique with their understanding of the lyrics," said Michael Sterling, a theater professional who's been the executive producer of the show since it began eight years ago. "It's really a vocal competition with a great deal of acting behind it."
Those selected for the competition will face different "American Idol"–style challenges—duets is a new one—for the six-week run that begins in January. Each weekend they'll perform in front of audiences at the North Hollywood supper club Sterling's Upstairs at the Federal, while being judged by Broadway musical theater producers, directors, artistic directors, casting directors, and Equity agents.
By the end of week six, the competition is thinned out to five contestants, with the winner taking home a $1,000 cash prize and placed with the agent of their choice after a series of post-competition agent meetings. The remaining four contestants are also placed with professional agents, according to the organizers.
"The presentation grabs the judges in a different kind of way," said Sterling. "They get connected to these kids and remember them after the competition."
Winning can boost a performer's career. Janet Krupin, who won in 2010, recently made her Broadway debut in "Bring It On: The Musical."
Barbara Van Orden, one of the showcase's producers, said this type of competition has replaced the bygone nightclub circuit where performers were formerly discovered. "Because we don't have the Playboy Clubs or the Catskill Mountains, talent really doesn't have the chance to get exposure. This gives them the chance," she said.
Those interested in auditioning can call 818-623-7300 to schedule an appointment. Those selected must pay $400 for the six-week competition.