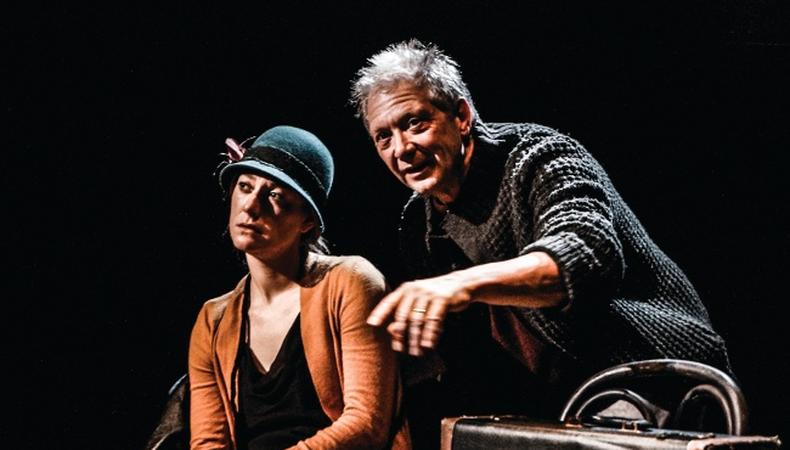 Some intimate theaters in Los Angeles bring in close to $1 million in revenue but remain steadfastly opposed to paying actors the $9 minimum wage proposed by Equity. Critics say it shows they're anti-actor, but the theaters say those figures don't tell the whole story.
The Odyssey Theatre, which has a company of about 300 actors who perform on three different stages, brought in $865,640 in 2013, according to its 990 filing with the Internal Revenue Service.
Ron Sossi, Odyssey's artistic director, also came under fire at a recent town hall meeting over Equity's 99-Seat Theatre Plan proposal for making some $60,000 while opposing minimum wage for performers. Sossi, who has worked for Odyssey for almost four decades, said the 99-seat plan was never meant to pay actors anything beyond a stipend.
"This whole program was set up by Equity to be a volunteer organization for actors," he told Backstage. "The theaters were created as sanctuaries."
Before the 99-seat plan, Sossi recalled, actors working in L.A. theater were required to do all the manual labor—janitorial work, set building—required to run a theater. As a tradeoff for professionalizing the theater staff, they accepted the stipend payments. "That budget wouldn't exist without the staff. It includes marketing people, it includes publicity," he said. "With 99 seats you can't pay actors minimum wage and pay a staff."
Isaac Butler, a New York–based theater director who recently drew attention to some L.A. theaters' 990 filings, said the city's acting community would be better off working under a seasonal showcase code like the one used for Off-Off-Broadway theater. "The seasonal showcase code is probably the most large-cast–friendly thing Equity's done," he wrote in an email. "I used to work for a company that produced under the seasonal showcase code, and because it was dedicated to doing forgotten classics and neglected plays of yesteryear, [it] often had more than 10 people in a show."
The problem with a showcase code is that it limits the run of performances to 24 within six consecutive weeks.
"It would just make our losses even [greater]," said Michael C. Kricfalusi, executive director of Celebration Theatre, which brought in revenue of $280,466 in 2011 on expenses of $342,810. "You never start to break even on shows until you're in the seventh or eighth week, and that's if the show is selling well."
On Celebration productions that make a profit, some of the proceeds are paid as a bonus to the performers, said Kricfalusi. "We're not anti-actor. We want the actors to feel like they're treated well."
Another point producers made about the top-line figures is that they don't reveal how much they take from their own pockets to put into the theater organization. It's akin to teachers buying supplies for their classrooms.
"In seven years, I've put something like $150,000 of my own money into making Rogue Machine work and I've never made a penny from it," said John Perrin Flynn, artistic director of Rogue Machine Theatre, which made a profit of about $20,000 on $296,253 in revenue in 2012. (Its revenue has since climbed to about $360,000, but rent and utilities eat up a quarter of that.)
"I'm here to do art," Flynn added. "I'm not here to pay a minimum wage. We don't do this for money. There's no money here."
Want more L.A. news? Sign up for our Backstage L.A. newsletter!