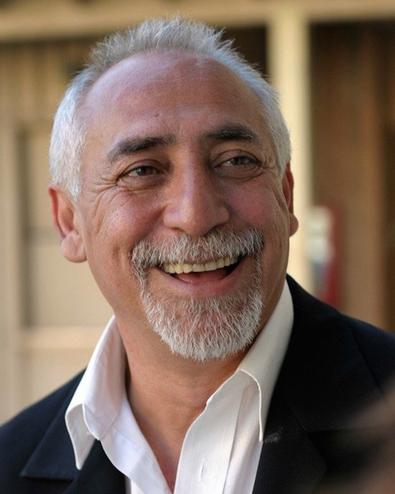 As the artistic director of the Latino Theater Company (LTC), José Luiz Valenzuela has spent the past 30 years producing work for the Los Angeles theater community. And as an immigrant himself, originally from Sinaloa, Mexico, Valenzuela is committed to telling stories that represent the new America—one that is more whole and diverse.
Operating out of the Los Angeles Theater Company since 2007, the LTC is an Equity group that employs 50–60 actors per season, with two seasons a year, and 5–7 plays within each of those seasons. And though the people in charge happen to be Latino, as Valenzuela explains, laughing, the LTC prides itself on producing work from various different cultures.
"We produce and co-produce writers' work for the community, meaning not only Latino work. It's African-American, it's Asian—it's theater that's not necessarily Latino," he says.
Here, Valenzuela (who's also the head of the MFA directing program at UCLA) chats about his passion for his work and how to get involved with the LTC.
On the mission of the Latino Theater Company.
"I think the mission is to create and to explore the new face of America," Valenzuela says. "We want to see the faces of actors who have the same diversity of the United States, we want to talk about the diverse stories of the United States as a country, and we want to bring people together—people of different cultures—to have dialogue and to innovate together."
On the challenges they face.
Valenzuela says the major challenges the company faces are financial. As a multicultural organization, he notes that they don't have a lot of access to financial means and major theater donors.
Additionally, the communities that see shows at the LTC are single-ticket buyers, rather than subscribers. "It's a different game," Valenzuela explains. "It's very challenging, but at the same time it's very exciting, because we know that whoever buys a ticket to come and see the shows really wants to be there and really wants to engage in the theatrical conversation or whatever the community conversation is at the time.
"For us, it's very important to create a community within this theater world, not only with artists but also with the audience itself," he adds.
On the theater scene in Los Angeles.
When people think American theater, it's Broadway that almost instantly comes to mind, but not for Valenzuela, who has made a life and theater career for himself in L.A. "There's great theater in Los Angeles," he says. "New York is fantastic, of course, but I think L.A. will be the theater capital of the 21st century. It's transitioning in that way and I'm very excited about that idea."
On auditioning for the Latino Theater Company.
With two seasons each year in the spring and fall, auditions are held in January and again in the summer for the LTC's productions. And though submissions for many theaters happen online these days, Valenzuela still employs an old-school approach. "If you really want to get involved, just come by the theater and meet somebody and leave your photo. It's so much easier sometimes," he says. "Personal contact and touch is much, much better."
For more information on the Latino Theater Company and its upcoming productions, visit thelatc.org/about/latino-theater-company.
Inspired by this post? Check out our Los Angeles audition listings!