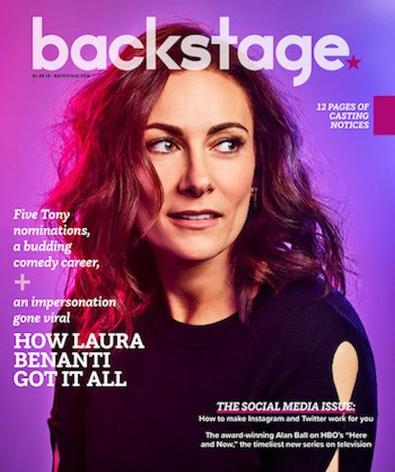 Laura Benanti would like to coin herself a new moniker: "What about 'Broadway Badass?' "
With 10 Broadway credits to her name and half as many Tony nominations—one of which resulted in a win—many have taken to labeling her the evocative "Broadway veteran." But please, she asks: don't.
"It makes me sound like I am 90 years old," she laments. It is a valid qualm, though her career would fit the bill. Benanti made her Broadway debut at 18, understudying Maria in "The Sound of Music" before shortly thereafter assuming the behemoth leading role full-time, starring opposite Richard Chamberlain.
Now, at 38, she sits pointedly at the top of her game, with the theater résumé and prestige of someone at least twice her age. On a crisp January afternoon, just days before concluding her show-stealing run in Steve Martin's absurdist Broadway play "Meteor Shower" (lucky No. 10), she combines career-high vitality and the kind of retrospective brass one can only procure from having seen it all.
"It's interesting, because when you get what you have dreamed of your whole life when you're 18, you're like, 'What do I do now?' " she reflects from the couch of a photographer's studio in Manhattan's Financial District. "It was an early introduction to the fact that you can get what you've always wanted and you're still not 'happy.' I didn't have any friends; [that] led to a string of boyfriends—and then husbands."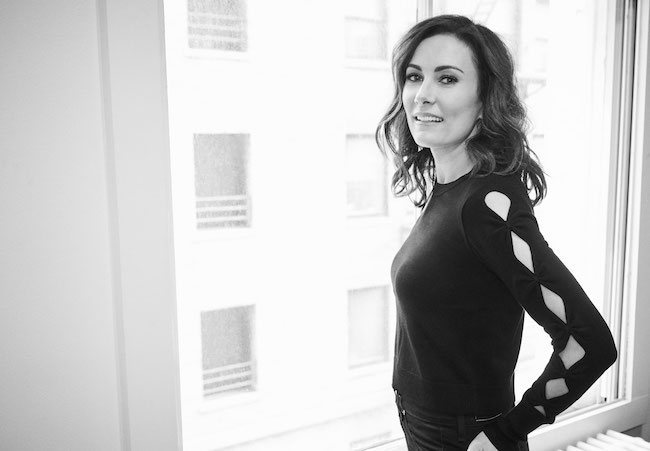 Her unrestrained, self-effacing candor has become a trademark of Benanti's person and persona. As easily as she can sustain the rafter-piercing soprano of Amalia in "She Loves Me," she can blurt a joke so blue she swears her mother would disown her upon reading it (it has thus been excluded here).
Benanti is an enigma who, by showing up and doing the work, has become one of the most prolific inter-medium performers of the decade. When TBS' Samantha Bee–produced scripted comedy "The Detour" returned for its third season Jan. 23, Benanti's recurring role had been upped to series regular. She's had recurring and regular parts on a number of other cross-genre series, too, including "Nashville," "Supergirl," and NBC's "Go On," and even starred in the very first of the recent spate of live television broadcast musicals. (The role was Elsa Schraeder in "The Sound of Music," funnily enough.)
And then there's Melania. For more than a year, Benanti has been the chief impersonator of the now–first lady, dropping by "The Late Show With Stephen Colbert" every so often to "jiggle around" and add levity to a situation she feels desperately needs it. "I've cultivated this character with the writers and I've really tried to not be mean," she says. "I'm sure she's a great mom. She doesn't have great taste in men, but I've been there."
Melania, in confluence with "The Detour" and her rapturously praised "Meteor Shower" performance, has also contributed to solidifying Benanti's status as comedian, a goal she's worked toward for years. "I feel like this is finally the thing that has made—at least people in our industry—go, 'She is a comedian. She is a comedic actor,' " she says. "I wasn't getting to audition for comedy. I have an Eastern European resting bitch face, and I think people were like, 'No, she's not funny, she's a serious actor.' "
Benanti also cites Twitter for helping her to shed that "serious" misconstruction and demonstrate her comedic chops. "I was able to reach people directly, so they weren't associating me with roles they've seen me in but [rather] were able to see me for who I am"—she takes a beat—"which is a fool."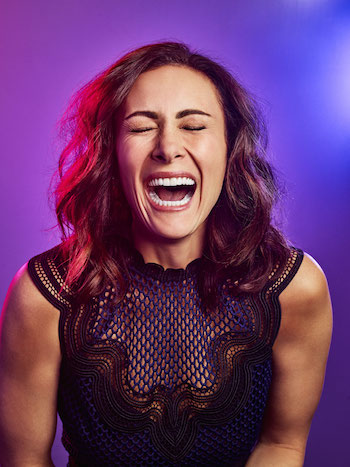 In calibrating every facet of her career, it's almost impossible to configure how Benanti's IMDb page exists in tandem with her Broadway credits, let alone her comedic endeavors (she's also been commissioned to write a book of humorous essays). "It's easier for people to quantify you as one thing," she says. "If they can put you in a box, it makes them more comfortable. I want to do good work—it doesn't particularly matter to me in what medium. It's just about interesting roles and stories and especially, for me, making people laugh."
Recalling a frustrating bout in the theater—after "Into the Woods," during which she broke her neck, and before "Gypsy," for which she won that Tony—Benanti found herself adrift in disillusion. Attempting to reset her acting synapses, she set her sights on television. "It recharged my brain in a way where I was like, 'Oh, I'm doing something new and that's exciting and takes a different skill set,' " she says. But evading performative pigeonholes is easier said than done.
"It's always frustrating to me, because my ability to sing doesn't negate my ability to act; I just have an extra talent," she objects, speaking to the stigma many actors known for theater—musical theater in particular—face when shifting into on-camera work. "But I do understand, too. There is a performative element to being onstage that is not as natural as what you have to have on camera, and it is difficult sometimes to transition. I was terrible the first few episodes [of television I did]. I look back and I'm like, 'Oh, my God, I'm garbage'—but I learned."
Having now worked extensively and at times simultaneously in both forms, she is able to examine the differences between acting onstage and on camera pragmatically. "It all needs to come from truth, but for me, it's a different energy," she explains. "A theatrical energy is you sort of leaning in, and what I've learned doing camera work is the audience needs to lean in to you. The camera is like a lie detector test; if you are not meaning what you're saying, it'll know."
Different though they are, ultimately what binds acting in every form is an unrelenting call for in-the-moment wholeness, something Benanti has honed in part through meditation. "We all have layers of personality that we put on top of ourselves, and [meditation] helped me strip away those layers to get to the more internal stuff that I needed to reach in order to be a more authentic actor," she says. "Relaxation is the key. If you are tense, you're not able to welcome any emotion or any spontaneity, really. This sounds so cheesy, but living in the moment and not anticipating what's coming next is so important, and that's really hard to do if you're not relaxed."
Also anchoring her acting in all mediums is her nearly 1-year-old daughter, whose personification of sincerity has presented yet another refocusing: "She is utterly present at all times and it's really inspiring," she says. "Obviously we can't throw juice boxes in real life, but having someone else to focus on has made me a more empathetic person, a more patient person, and I do think genuinely a better actor, because I spend more time observing and less time trying to be seen the way I want to be seen."
Her daughter being the ultimate consideration, post–"Meteor Shower," what would lure a certain Broadway badass back to the stage? "Something that feels important, like it's saying something we need to hear," she pauses, reacting to the gravity of the statement. "Or is just going to make people laugh really hard."
Ready to hit the stage? Check out Backstage's theater audition listings!
Photographed on January 19 in NYC by Chad Griffith