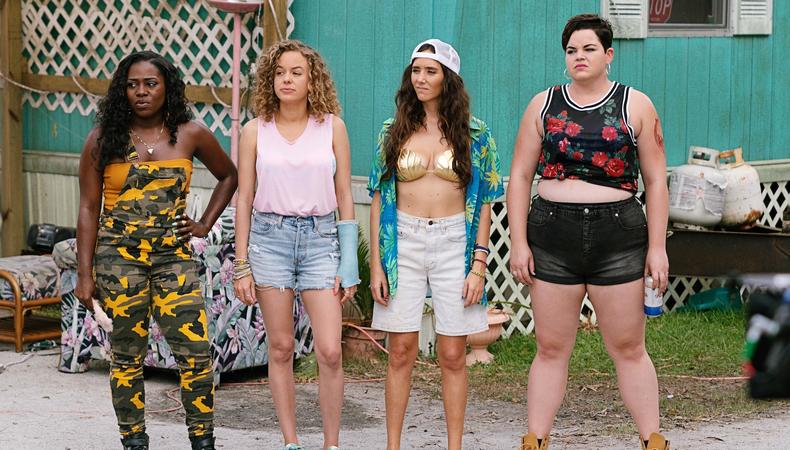 The following Career Dispatch essay was written by Laura Chinn, creator, star, and showrunner on Pop TV's "Florida Girls."
The question "what advice would you give your younger self?" is difficult for me to answer because to me it means I have to have regrets. I don't believe in wanting to go back and do things differently because if I did, what would happen to the right now? If I hadn't made that mistake, or dated that alcoholic musician, or lived with that toxic roommate, where would I have ended up? Somewhere other than right here? No, thank you.
I believe life is all about the learning: the mistakes, the wrong turns, the missed opportunities. Life is all about growth, and what is growth without hard-earned lessons? That's not to say I don't have advice to share, but instead of sharing advice I wish I would've gotten, I'll share the advice I got. Advice like: Figure out exactly what you want from the universe and tell everyone who will listen.
READ: How to Create Your Own Content
When I first moved to Los Angeles, I wanted to act, and write, and direct, and be on a multi-cam, and write a dramatic play, and maybe even join Cirque du Soleil. I was all over the place. But the more I narrowed it down, the easier things became. "I want to write and act in comedy television." The more I said that neat, tight little sentence, the more people could hear me and help me and offer me advice and opportunities. It doesn't mean I won't someday win a Tony Award for my dramatic Cirque du Soleil play. It just means: one thing at a time.
Another piece of advice I took: If you want to be a writer...WRITE. Write all the time. Write a script. Rewrite it. Throw it out. Write another one. Write seven scripts before you expect them to be any good—and even then, they're probably not good yet. Writing takes practice; like any other art or profession, you have to do it to learn it. I know it's scary. I know it makes you want to puke when you send your fresh script to someone—someone who is a better writer than you—for their notes, but do it anyway. If it makes you want to puke, then puke. Then get up, brush your teeth, and send the script.
Also, if your dream is to succeed in this industry in any capacity, the best piece of advice I got was to focus on my mental health. My career didn't start until I began taking care of my mind and my soul. If deep down you don't think you deserve to have a long, thriving career, chances are you will not have one. Go to therapy. Read all the books (especially "Letting Go" by Dr. David Hawkins and anything Louise Hay ever wrote). Learn how to deal with your painful childhood and learn to look at your negative self-talk and your old, stuffed emotions. It works like magic, and I can't recommend it enough. The more genuinely positive you feel, the more people will want to be around you, to work with you, to hire you to write on their show, or to watch you on TV. Genuinely learning to love, forgive, and accept yourself and everyone else is more career-changing than any casting director seminar, improv class, or web series can ever be…. But do all those things, too!
Final piece of advice: Keep reading career advice columns like this, and keep seeking advice from people that work in your field. Keep going. You're doing great.
What advice would you tell YOUR younger self? Get more Career Dispatches right here!