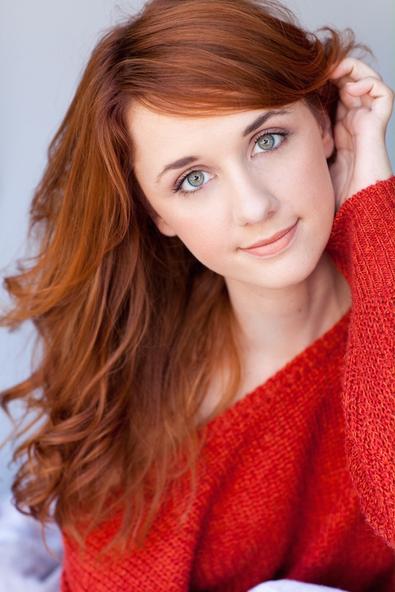 Up-and-comer Laura Spencer is making major waves this season with two recurring roles on network television; the actors stars as Raj's love interest on "The Big Bang Theory" (CBS) and intern Jessica Warren on Fox's "Bones." Spencer takes a break from her very busy schedule to chat about doing double duty, working on new media, and everything she's learned along the way.
On auditioning for "Bones."
"I auditioned for 'Bones' while I was working on 'Big Bang' last season. I kept on giving multi-cam, high-energy sort of comedy at my audition, and so I'm very grateful to casting for letting me do my scene again," Spencer says. "I guess I was doing a little too much! They just were like, 'Good, let's do less.' I feel like that's my story of being mindful of the subtle shifts…because they are different, but I would say it's mainly an energy thing."
On shooting two TV shows at once.
If Spencer seems busy, it's because she is, but the actor knows how to balance her busy schedule. "I've gotten the hang of it by now," she says of doing both shows at the same time. "It's not only cool to be employed but it's cool to be switching it up every week now! I have two families that I get to go work with each time."
On switching between multi-cam and single-cam.
Because "Bones" is a single-camera series, and "Big Bang" is a multi-camera comedy, Spencer has had to master the technical aspects of both. "They're both challenging in different ways and they both have their strengths. It's more fun than anything to switch one week, be in front of a live audience and doing all of the things that come with that where you're stopping for laughs… and then with single-cam you're hoping that you're funny, because no one can laugh while you're filming!"
On working on "The Lizzie Bennet Diaries"
Also known for her role as Jane Bennet on "The Lizzie Bennet Diaries," Spencer says the experience was a special one for her. "That was the true independent spirit of creating something," she recalls. "I mean we were literally shooting it at the producer's apartment building on a shoestring budget and had no idea that people would love it the way they did. Then it became a success through the online community, and I learned so much about being an actor on social media and being part of a show that was interacting with our audience right away."
On finding mentors early on.
Many actors know that nothing in this business can be more helpful than a mentor, and for Spencer, her mentors helped her when she needed it most. "I graduated from the University of Oklahoma and I got the opportunity to take some on-camera classes while I was in school and met a casting director who informed me quite a bit before my move out to L.A.; it made LA feel possible coming from Oklahoma and not having a family that was in the industry," she says. "He's still one of my very close friends—the famous Chris Freihoper—he's an actor as well as a casting director and he's doing all these amazing things for actors in Norman, Okla. Then I met Ricki Maslar right before I moved to L.A. and connected right away and naturally. That was a little door that opened when I needed it."
On auditioning.
As a working actor, Spencer has spent more than her fair share of time in front of casting directors, and has had "every type of audition you could possibly imagine," she says.
"During pilot season a couple of years ago I went in for a comedy and I just folded under the pressure—in front of the producers! They said, 'Do you need a second?' and I said, 'Yes!' So I left the room, and when I got back the producers were almost laughing at the situation because they didn't understand why I was so nervous. They were all like, 'We're rooting for you, we're all rooting for you, you're doing a great job!'
"I think all actors have had a moment like that. I think the best circumstances are when you're really prepared and you know what you're going to bring, but then by the time you're doing the audition you can relax. When you get to the point where you know the material so well and you know the character so well that you can just sort of play off of whoever your reader is—that's the best feeling at an audition."
On being a reader for casting directors.
If you've yet to experience life on the other side of the casting room, Spencer says it's a must. "I think it's one of the best acting classes you could ever give yourself. Auditioning is an entirely different part of what we do as actors. And having sat in the room and having seen people audition…, You could give the best audition ever and not get the role or not get a callback because you just weren't what they were looking for. That's another valuable thing that I learned," she says.
On learning experiences.
And though her career is just beginning, Spencer is aware of all the valuable lessons she's learned thus far.
"I feel like these opportunities have happened at the greatest time as I've gone. I've been learning so much about the industry along the way to where now that I'm working on these shows that have been on for years, I feel like I have a better understanding of how shows are run. I've had really great mentors and really great crews and casts and directors, and I've just been extremely lucky with each job I've gotten to do," she says. "And I learn something new each time—even with every audition!"
Inspired by this post? Check out our television audition listings!