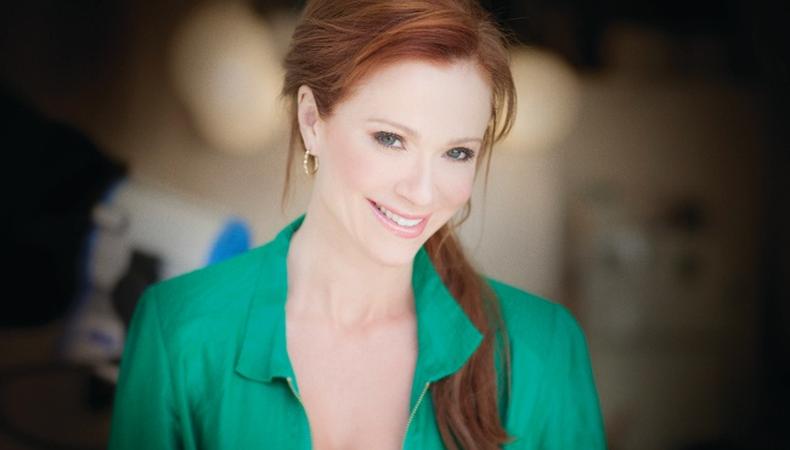 Lauren Holly's extensive list of credits ("Picket Fences," "Chicago Hope," "NCIS") has garnered fans spanning multiple generations. She's currently shooting "After the Ball" during her hiatus from ABC's "Motive," the police procedural on which she plays medical examiner Dr. Betty Rogers. The busy actor and mother of three jokes that her only quiet time comes when she commutes from Vancouver, B.C., to Toronto.
On "Motive."
"The friendship between Angie [Kristin Lehman] and my character develops and it's a really cool, normal thing between women that's not on television a lot. There's no competition. There's no judgment. We both just respect each other and rely on each other."
On playing Dr. Betty.
"I always tease everybody that I'm the one who really solves all the crimes on the show because I give them all their big clues. She's just really smart and really cool, and she's got this dry wit. [She] seems to go to the beat of her own drum and doesn't really care or make any bones about changing or fitting into anyone's stereotypes."
On social media.
"I definitely keep my website going, and I very much enjoy tweeting because I feel like I have some pretty great fans, and it's a really nice way to feel like we're sort of developing a relationship."
On working consistently.
"A working actor is a very lucky animal and I've gone through periods in my career where the things that I've worked on are maybe not the best things in the world, but I've always worked. Usually the relationships that I generate from even the things that aren't my crowning achievement…have [led to them calling] me later when they're doing something that's much more spectacular. The other thing, especially for women, is just keep going through it, because you have years that get a little leaner as you change and you age."
On preparation.
"If there's any source material or anything I can go to, I absolutely do. I'm a little bit fanatical about that. For 'Motive,' I was going to morgues and on call with the crime scene investigators. With [upcoming film] 'Hoovey,' I spent time with the family [the film was based on], and even with 'After the Ball,' I was looking up fashions and calling before I got here, saying, 'This is what I'm going to do with my nails,' 'This is what I'm going to do with my hair.' "
Want more acting tips? Watch below:
Inspired by this post? Check out our audition listings!