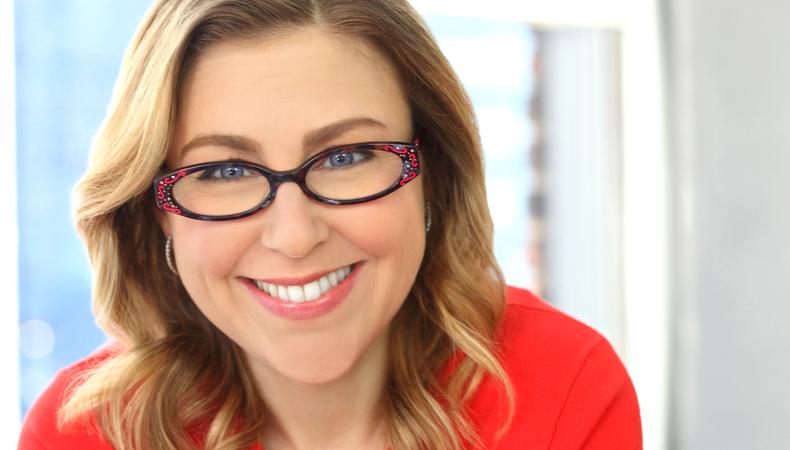 This month Speak Easy caught up with Steve Zirnkilton, who's voiced the opening announcements for all the "Law & Order" shows. Yes, Don LaFontaine is to "In a world…" as Zirnkilton is to "In the criminal justice system…"
Here's what Zirnkilton had to say about career endurance, luck, and real estate!
Jen: How did you start your voiceover career?
Steve: It's so different now then it was back then. I got started in the 1980s, before cell phones and the Internet, when you went around to the different casting offices and auditioned in person. I commuted back and forth from Maine, spent a lot of time on friends couches and came back to Maine on weekends.
Jen: How long did it take before you booked your first job?
Steve: I actually booked the first job I auditioned for, which I think is very dangerous. It gives you a real misrepresentation of what it's like. And then it was months before anything happened after that. And even now that I'm known in the voiceover world, it's still tough. I still do a lot of auditions. I equate it to being a real estate agent: You show a lot of houses before you sell one.
Jen: How did you end up booking the voice for "Law & Order"?
Steve: Here's where relationships come in. Dick Wolf was buying a house up here in Maine, and at that time, I had my real estate brokers license and my insurance license. I approached him and asked if I could act as his buyer's representative to make sure that everything would go smoothly. When the transaction was complete he said, "What do I owe you?" I immediately passed him a cassette tape which was my VO demo. I handed it to him and he wasn't quite sure what to do with it. I didn't hear anything and then some months later, his secretary called saying that he wanted me to do the bumpers for a show called "Nasty Boys," a spring launch for NBC.
That lasted about six episodes. I figured I'd had my shot. Then I got a call from Mr. Wolf's secretary saying that Mr. Wolf has a show called "Law & Order," and he'd like you to play a detective in the show. I played a detective in the pilot and shared a trailer with William H. Macy, by the way! Nobody wanted the show. CBS and Fox both passed. Nearly a year went by and then Brandon Tartikoff at NBC decided to give it a try. Mr. Wolf's secretary called me again and said, "Please meet Mr. Wolf at the recording studio. He has something he'd like you to read." And that was the opening. I had no idea if the show would have any legs, but happily it hung around for a while.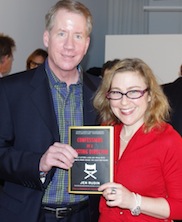 Jen: Share the low point in your career.
Steve: Around 1994, I went back into insurance for a time. Then I got a call that Lexus wanted me to read for their new spokesman. They narrowed it down to five men and flew me out to L.A. first class. Then I got to the final three. The entire summer I was waiting to hear if my life was about to completely change. They ended up keeping their original guy. But it got me thinking, If I got that close on that one, maybe I can make it. I had a talk with my wife, and she said go for it, so with her permission I began going back and forth to New York and started getting some more success. And things started to work out. I began to make a living.
Jen: Share some career highs.
Steve: Doing the live announcing for the Kennedy Center Honors and getting to introduce the President and the first lady.
Jen: What's your take on the competitiveness of the business?
Steve: I am very fortunate and lucky. Luck come to those who are prepared. You have to create opportunities if you are good at what you do. Be kind to people. You never know who will be your boss someday. Don't undermine your competition. You can have a dry spell for a long time too. You have to separate when you don't get a job. Do the audition and move on.
Jen: What's the secret to maintaing a career?
Steve: Talent, running a business, maintaining relationships. Don LaFontaine put it best: "It's never been easier to get a job in voiceover and it's never been harder to sustain a career." Today any kind of voice can be cast as long as you can make the copy credible and believable and you can be anywhere to do it. And there are many jobs today where you wouldn't even be considered if you didn't have a home studio.
Jen: What's your best advice?
Steve: I was too stubborn to give up. One of the keys to this business is that it's a long grind. You have to ask yourself: If five or ten years into this, you don't succeed, are you going to regret that? You have to be happy that you gave it your best shot, even if you didn't make it. So do it for the love, not because you're going to get wealthy!
Jen: Do random people recognize your voice when you're at the supermarket?
Steve: Hardly ever. People will sometimes say, "Wow you have a great voice!" I don't go around saying "In the criminal justice system…"
Jen Rudin is an award-winning casting director and author of "Confessions of a Casting Director: Help Actors Land Any Role with Secrets from Inside the Audition Room." (Harper Collins/It Books, 2013). Visit www.jenrudin.com and follow @RudinJen.
Now it's your turn! Check out our voiceover audition listings!
Photo credit: Lauren Camadeco