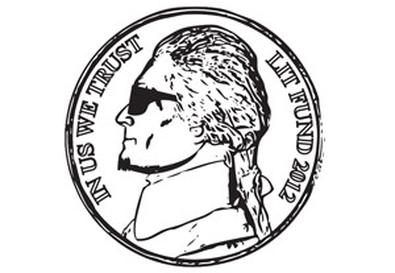 With the motto "In us we trust," more than 60 theater companies and venues in New York's independent theater community have pledged their commitment to contribute to the League of Independent Theater's LIT Fund, a new collective fundraising initiative that officially launched Aug. 1.

As Back Stage previously reported in February, the League of Independent Theater's executive director John Clancy, who is also the Fund's board president, called on New York's independent theater artists to donate five cents of every ticket sold to the Fund, which aims to keep the curtains up and the doors open for companies that are struggling financially. The nickels are adding up, but the Fund also hopes to encourage the Broadway community to lend its support.

"The LIT Fund offers the big fish a clear and practical way of helping out the little fish," Tony winner Greg Kotis ("Urinetown! The Musical") said in a statement. "And as any credible marine biologist will tell you, no little fish, no big fish."

Economic hardship has forced many independent theater groups and artists to shut down or move out of New York City in recent years. The experimental artistic spaces left standing, which have long served as a home and training ground for some of the biggest actors, writers, and directors in Hollywood and on Broadway, face a continuing challenge to make ends meet. The Living Theater, the longest-running experimental theater company in the United States, faced eviction this spring but secured its home on Clinton Street after a successful grassroots fundraising campaign.

According to the League of Independent Theater, "The intent of the Fund is to protect, sustain and strengthen this vital segment of American theater – in any economic environment – and to further enhance its positive impact on the cultural landscape of the city. We are independent theater. And we believe that New York City theater is a circle, not a ladder."

Beginning Aug. 1, 2013, the Fund will be used to establish an endowment for the independent theater territory; create an emergency fund for independent theaters, companies, and artists; and provide unrestricted grants to participating companies and venues.

"The Present Company is always proud to be a part of anything that involves indie theater artists supporting each other," Elena Holy, producing artistic director of both The Present Company and FringeNYC, said in a statement. "The New York International Fringe Festival was forged on our collective indie traditions of self-sufficiency, creativity, and working together. This new fund builds on that idea and puts it into action across our entire community. Its potential impact is extraordinarily exciting."

Participating venues include the CSV Cultural Center, Dixon Place, HERE, Horse Trade Theater Group, The Irondale Center, The Living Theater, The New Ohio Theatre, and Performance Space 122, which will join emerging and established companies including Agony Productions, The Amoralists, Blue Coyote Theater Group, Caps Lock Theatre, The Civilians, Clancy Productions, Decades Out, Deconstructive Theatre Project, Ego Actus, Elephant Run District, ETdC Projects' Lab, Flux Theatre Ensemble, Gemini CollisionWorks, Inverse Theater, Jewish Plays Project, John Montgomery Theatre Company, Mabou Mines, Mind the Gap Theatre, The Nerve Tank, New Georges, New York Neo-Futurists, No. 11 Productions, Parallel Exit, The Present Company, Purple Rep, Rabbit Hole Ensemble, Rising Phoenix Rep, Sinking Ship Productions, Small Pond Entertainment, Sponsored by Nobody, Stolen Chair Theater Company, Surf Reality, terraNOVA Collective, Theatre Askew, Untitled Theater Company #61, Vampire Cowboys Theatre Company, and Wreckio Ensemble in the new initiative. All have pledged to donate a nickel per ticket sold this year.

The Fund welcomes more theater companies, performance venues, and individual arts patrons in New York City to join in the effort. For a full list of participants and more information, visit www.litfund.org.

Read more about the origins and goals of the LIT Fund online at BackStage.com.