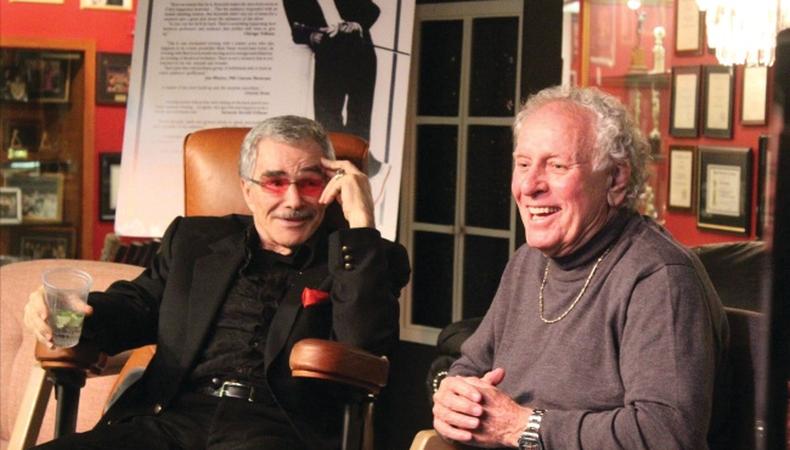 With over 55 years in the entertainment industry, Burt Reynolds has a lot to share. The now-defunct Burt Reynolds and Friends Museum—which was the largest celebrity museum in Florida—housed thousands of photographs, awards, and memorabilia from his long career. But the Hollywood legend's greatest gift may be the acting training program nestled in his hometown of Jupiter, Fla., where future superstars are constantly inspired by Reynolds' spirit, know-how, and, on occasion, the man himself.
"Mr. Reynolds has a great and passionate love for teaching, and his students feel that," says Donna Carbone, managing director of the Burt Reynolds Institute. "It's almost something you can touch. He wants for them the same success that he had, so he really is dedicated to training them to be the very best they can be. Our students, when they go out to auditions, are recognized as true professionals. They are trained in everything they need to know."
Reynolds first founded the institute as the Burt Reynolds Dinner Theater, which connected aspiring Palm Beach County actors with some of his starriest friends. Celebrities such as Charles Nelson Reilly gave theater training courses and performed onstage at Jupiter's Backstage Restaurant with students. Renamed the Burt Reynolds Institute for Film and Theatre six years ago, the school's spirit of enlightening and inspiring new performers has endured through several incarnations—classes are now taught in a rented space in Lake Park—as well as the closing of the museum. Through it all, Reynolds has been "committed to educating and evolving the community and artists in all aspects of film, television, theater, live performance, film festivals, and exhibitions," says Carbone.
The current roster of courses includes fundamentals of acting, a six-week teleprompter proficiency course, and improvisation for both children and adults. Experienced improvisers show off their work every few months as a performing troupe known as the Trolls. Broadway veteran Avery Sommers recently led a six-week cabaret class that culminated in an evening of songs and stories. Carbone teaches a creative writing course that incorporates acting scenes aloud and encompasses "screenwriting, stage writing, novel writing, short story writing—anything that requires words."
And of course, Reynolds teaches master classes. "He really is an inspiration to us," says Carbone. Thanks to the stellar reputation of both the school and the man it's named after, Floridian artists who have attended are given a higher level of respect in the audition room. With a list of alumni that includes Gigi Rice, Ted McGinley, and playwright Lisa Soland, it's no wonder the institute looks good on a résumé. As Carbone says, "Talent agents know our students are well-trained; casting agents know our students are total professionals."
In addition to classes, students at the institute put on two or three showcases a year consisting of 10-minute scenes directed by Reynolds. Such gatherings foster a tight-knit vibe, which Carbone describes as familial. "Whatever is being produced here in Florida, I can guarantee you that our students have a part in it," she adds. "If they're in a stage production, we go. If they are singing or doing improv, we are there to support them. We truly are a unique group, which is what Mr. Reynolds' passion for the industry fosters in each of us."
Inspired by this post? Check out our audition listings!