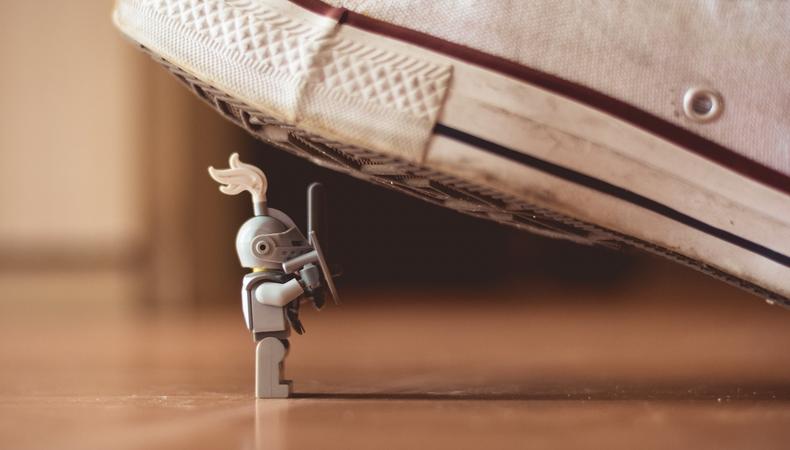 Many Angelenos flock to the beaches during the summer. (This heat wave is the worst, amirite?) But there's plenty to keep working actors busy and inspired in the city. This week, hang out with Hollywood legends, both living and not, dive into the plot of an upcoming blockbuster, and discover how to cure stage fright before your next big audition.
Celebrate one of Hollywood's favorite leading ladies.
For some, the name Doris Day conjures up images of 1950s wholesomeness, but the appeal of this mid-century queen of entertainment went much deeper than her sparkly image. She was an artist in her own right, a skilled dancer, and a superstar of both stage and screen. Fall in love with the classic actor at the Colony Theatre's production of "Doris and Me," (Aug. 9, 11, 12) a musical, comedic, and loving tribute to Day from one of her many devotees. ($35)
Dive into Charlize Theron's career and new film.
When "Tully" premiered, comparisons to era-defining films like "Juno" and "Young Adult" were made, and for good reason: the same brains (Diablo Cody) were behind all three films. "Tully" stars Academy Award–winning actor Charlize Theron as an overwhelmed mother who receives a helping hand from her titular babysitter (Mackenzie Davis). On Aug. 9, SAG Foundation presents a screening of this buzzed-about film along with a one-hour career retrospective with Theron herself. It's a can't-miss chance to hear about her varied and celebrated career thus far and glean a few tips for your own. (Free)
Learn a few tips on how to curb audition stage fright.
Even the most seasoned actors experience audition jitters. In fact, some say the extra burst of adrenaline helps fuel the experience. But if you're someone who feels like your audition-day nerves get in the way of your best work, head to a two-hour workshop by hypnotherapist and former union actor Holly Shaw on Aug. 9, in which she shares her secrets to overcoming those feelings and nailing your auditions. ($15–25)
Step inside the world of "Crazy Rich Asians."
Movie destinations take us around the world and immerse us in cultures we may have otherwise never experienced. One of this summer's most anticipated films, "Crazy Rich Asians," based on the bestselling novel, shows off Singapore's beauty, nightlife, even cuisine. And now through Aug. 11, thanks to a partnership between Warner Bros. and the Singapore Tourism Board, you can see it for yourself at the Highlight Room at the Dream. Expect art, DJs, food, and so much more. (Prices vary)
Attend a movie marathon in a cemetery.
Cinespia has become a revered L.A. tradition—not just for those in the entertainment 'biz, but everyone who calls the City of Angels home. On Aug. 11, the series' beloved annual slumber party offers thrill-seekers a chance to stay in the iconic Hollywood Forever cemetery until 4:00 a.m. Even better? On deck for the movie marathon are "The Craft," "The Witches of Eastwick," and "Practical Magic." Spooky fun. ($12–29)
Check out Backstage's Los Angeles audition listings!