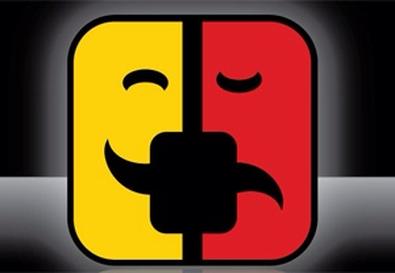 What It Is
Scene Partner 2.0
What It Does
Helps Actors Memorize Lines
Where to Buy It
Available through the Apple App Store for iPad, iPhone, or iPod
What It Costs
Free
There's no one-size-fits-all strategy for memorizing lines. Some people can only do it if they barricade themselves in a dead-silent room and barrel through the script. Back during my own days as an actor, I was lost if we weren't blocking the scene at the same time I was trying to commit it to memory.
Scene Partner 2.0
has the capacity to help you get off book, regardless of your preferred method. But it's neither perfect nor as inexpensive as its "free" price might suggest.
You can input scripts several ways. Download public scripts (exclusively Shakespeare's plays as of this writing, but a
deal with Dramatists Play Service
should significantly expand the selection soon). Add them from your theater's own online library. (You select supported venues from a list and then enter the proper code to get access.) Or convert them yourself following the
company's guidelines
. Submit them through the website, using a simple registration and login process, and then transfer them to your device.
Once you have a script, tap one to select it, then choose the character or characters you're playing to load the appropriate lines. Scene Partner can present just your lines, just your cues, both together, or every line in the scenes you're in, depending on your preference. Tap the "Play" button to hear your lines read aloud, either by an electronic voice, or fellow cast members who've recorded them into the app. There are two arrow buttons to move to the following and previous scenes, or another button to repeat what you've just heard. Scene Partner is incredibly intuitive and easy to use.
Unfortunately, it's also fairly limiting, if you want to keep the cost low. Editing your script, including breaking it down into beats; reading the entire thing; highlighting sections of it; and adding voice memo notes are all extras in the Scene Partner Feature Pack, priced at $1.99 each, or $4.99 if you buy them all together. Sick of the two default voices that read with you? Seventeen others are available for $1.99 a pop—and they're all variations, and hardly exciting ones, on the passionless digitized speech you were tired of in the first place.
Perhaps most surprising: Importing any script from any source to your device costs $1.99 again—even if you provide (or wrote) it yourself. Unless the only two plays you ever perform are "As You Like It" and "King Lear" (the gratis sample scripts that come preloaded), you're going to be paying the Scene Partner folks for the privilege of using their software. The Dramatist Play Service scripts are also estimated to run about $10 per book. So don't be surprised if this "free" app costs you upwards of $20—just at the outset—once you dig into it.
Scene Partner 2 is a terrific idea, and there's no question that someday (probably not too far in the future) actors will learn their lines just like this. Unless you gather your castmates around your iPad's microphone so you can all recite your lines together, however, you're going to have trouble taking advantage of the most distinctive and useful parts of the app. For those who are helpless without aural cues, Scene Partner will do in a pinch—assuming you can act opposite a robot. But at this point, no matter how you learn, the traditional script-highlighter-pencil route is going to be just as easy. And it's certainly going to be cheaper!