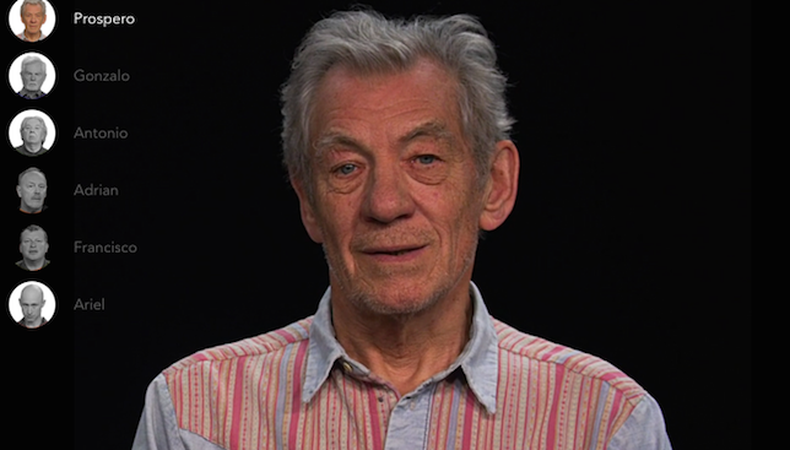 William Shakespeare's plays are more than 400 years old, and his prose and verses are now becoming easier to interpret with the help of actor Ian McKellen.
McKellen and film director Richard Loncraine are unveiling their new iPad app, Heuristic Shakespeare, designed to assist others to better understand the playwright's text.
Heuristic Shakespeare features McKellen, along with fellow actors Derek Jacobi and Frances Barber, reading Shakespeare's lines to the camera. The play's text scrolls underneath the actors in conjunction with their line-readings. Actors are simply reading Shakespeare's text directly to the user.
The app also incorporates a history of Shakespeare, including a timeline of his life. Consumers are able to make notes, highlight text, and use the program for further educational and research purposes.
"I've always felt, since I had to read Shakespeare at school, that wasn't the way to be introduced to Shakespeare or to enjoy him," McKellen said in an interview with the International Business Times. "Shakespeare is not a pageant—it's not something from the past. He's still relevant because he had this unique genius for understanding it all."
Shakespeare's "The Tempest" is the app's only play thus far, however McKellen and Loncraine are keen to eventually include all 37 of his works. The app is available to purchase now for $5.99 in the iTunes store.
"The prime thing is to help everybody understand what Shakespeare was saying because once you understand, his writing is just a joy," Loncraine told the International Business Times.
Inspired by this post? Check out our theater audition listings!