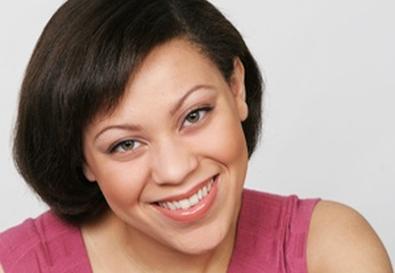 When Hunter Ryan Herdlicka steps on the stage of the Walter Kerr Theatre later this year to make his Broadway debut as the comically depressive seminary student Henrik in a revival of "A Little Night Music," his first song will be "Later," a lament for passions postponed. But nothing is postponing Herdlicka's career. His appears to be one of those rare cases of instant show-business success.
He graduated with a BFA in drama/musical theater from Pittsburgh's Carnegie Mellon University earlier this year, and after his college showcase he signed with DGRW, a boutique talent agency in New York. He moved to the city in late summer and began preparing for a role in "The Greenwood Tree" at the New York Musical Theatre Festival. About two weeks later, he was cast in "A Little Night Music," in which he'll share the stage with Catherine Zeta-Jones and Angela Lansbury.
Herdlicka knows well that his story is uncommon. His recipe for success includes a number of ingredients: abundant talent; a pleasing face and demeanor; solid training in acting, voice, and movement; and undoubtedly a heaping spoonful of "right place at the right time." But another important ingredient may be the business savvy he gained in college.
Herdlicka has been performing since he was a kid, in school and other nonprofessional settings. "I knew that if you're a big star, you have an agent and you have managers—all these people who work for you," he says. "But it wasn't until I got to Carnegie Mellon that I started to realize how crucial it is to know about the business of show business."
Artists and Artisans
In the first semester of his senior year, Herdlicka enrolled in a business-of-acting class taught by Don Wadsworth and found it to be one of the most valuable courses in the program. Other schools may do a fine job of teaching the craft, Herdlicka believes, but they don't always prepare students well for managing their careers. Wadsworth's course was exhaustive, he says, covering even such details as "subway routes and living expenses in New York, Chicago, and L.A."
Wadsworth introduced the course about two decades ago. There had been no complaints about its absence from the curriculum, but he sensed a need. "When I went into the business," he says, "I knew absolutely nothing. Zero."
In the past, some educators were averse to including business training in a liberal arts curriculum, Wadsworth explains. There was "the idea that we weren't following the art of Konstantin Stanislavsky, that somehow we were denigrating that art," he says. "I thought it wasn't anything to do with making the art cheaper, but helping the students actually find ways to get their art to work: to get them on stage, to get them on film, to give them opportunities. Having terrific actors without any business sense could be fairly dangerous." He thinks this bias against teaching the business has faded in recent years.
Nina Lenoir, chair of the department of theater at Chapman University in Orange, Calif., concurs. Like Wadsworth, she began teaching business matters to performers 20 years ago, starting at Bradley University in Peoria, Ill. "In all fields, not just in acting, people are much more aware of needing to prepare students for success in the field," she says. "And so I think you see professional development courses, not just in theater but across the board." Lenoir believes these classes can help students view themselves as self-employed entrepreneurs.
Not only do students gain from these courses; so does the industry. Wadsworth recalls a commercial agent visiting Carnegie Mellon to speak with the senior actors; when told she would be sitting in on a business class, she was stunned that such a course even existed: "She said, 'This is very, very helpful for us in the industry, because now we don't have to spend so much time with your students telling them how this works and what they have to do.' "
Learning With the Big Boys
The degree to which college acting programs incorporate business training varies depending on several factors: How large is the program? Where is it located? What degrees does it offer—B.A.? BFA? MFA? Is it a conservatory program or does it offer acting classes as part of a general theater degree?
Large theater programs, such as those at Carnegie Mellon and New York University's Tisch School of the Arts, offer a banquet of business-related instruction. Kris Roberts knew from the time she was 12 that she wanted to be part of the NYU legacy. "Open up any Broadway Playbill," she says, "and you will always see at least one person that went to Tisch."
NYU places its student actors in various affiliated studios for their training. Roberts studied in three of them: the Lee Strasberg Theatre and Film Institute, the Collaborative Arts Program 21, and the Stonestreet Film & Television Acting Workshop. (Tisch recently announced that it is discontinuing its relationship with Strasberg and CAP21 for future classes.)
"I came to find that every studio I was in gave an entire class devoted to the business," Roberts says. "So in total I actually took five audition and/or business classes." These included an elective course, taught by veteran casting director Arnold Mungioli, that Roberts calls "phenomenal."
"We started off talking about the unions and good résumés, bad résumés, good headshots, and all of those things," she says. "But we went so much further. We talked about the care and keeping of an actor—how to keep your spirits up when you're not getting work, how to cope."
Outside Influences
Tisch and similar urban colleges tend to hire instructors who are also working professionals and know the business terrain. In addition, these schools often bring in a parade of industry guests—frequently alumni—to talk to classes or teach special workshops.
Three celebrated Carnegie Mellon graduates—producer and film executive Paula Wagner and producer-writers Steven Bochco and John Wells—are among such returnees. Wagner, best known for her longtime business partnership with Tom Cruise, says the school does significantly more now to train students in practical matters than when she studied acting there. But there is also much more to learn about these days, she adds, especially when it comes to technological innovations in the industry.
Teaching actors the business angle is indispensable, Wagner says. "I call it creative career planning. Initially, how you get there has to be as creatively done as the work you do once you get there. So it's a constant balance and synergy between the art and the business, between art and commerce." She finds Carnegie Mellon students already "impressively knowledgeable" about the industry, a development she attributes partly to the availability of information online: "I'm very impressed with the level of commitment, the level of understanding, and the level of sophistication."
At schools far from the entertainment industry hubs, instructors understandably find it challenging to secure industry experts as guests. This was true for Lenoir when she taught in Peoria and in Mankato, Minn. Even in Orange County, she sometimes asks herself, "How do I get somebody to come down from L.A.?"
But she has found ways to compensate. At Bradley she used teleconferencing to host a discussion with the cast and creative team of "Everybody Loves Raymond." "You can do some pretty creative things, and most schools have the technology," Lenoir says. "You Skype 'em in and you put it up on the screen."
General Ed
The academic paths of Emily Cross, who graduated this year from Indianapolis' Butler University, and Ben Samuels, who just finished up at Tufts University, near Boston, are miles apart from those of students like Herdlicka and Roberts. To begin with, Cross and Samuels were hesitant about pursuing an acting career when they began college.
Growing up outside Columbus, Ohio, Cross had always enjoyed theater, but she had mixed experiences with acting instruction in high school. Interested in theatrical design and music as well as acting, she wound up at Butler, which she describes as a "smaller school that is only really on the radar for basketball." She made her selection in part based on the favorable ratio of professors to students.
Gradually, Cross became more involved in the acting curriculum at Butler, though she continued to design school productions. There was little instruction in the nuts and bolts of launching an acting career. A "portfolio audition" class was announced but never materialized. Workshops on commercials and acting for the camera did take place, but sometimes students requested workshops then failed to turn up for them, Cross says. So many school projects, productions, and other things were happening simultaneously, there simply wasn't time.
Butler provided résumé consultants to work with student actors, but, Cross says, these people were not versed in the specifics of entertainment industry résumés. And there was no showcase at the end of Cross' senior year, though they had been held in previous years.
Samuels loved acting and had made films with buddies since he was a kid, but when he left high school in rural Pennsylvania, he says, "some strange thing in my brain said, 'Why don't you go to college for something else?' " Interested in psychology, he scouted for solid programs in that field, which is how he wound up at Tufts.
Almost immediately Samuels found himself auditioning for college plays. Soon he was working toward a double major: a B.S. in general psychology and a B.A. in theater. Only three acting courses were offered in the theater program, which took what Samuels calls an extremely "intellectual" approach, focusing on theater history and the canon of dramatic literature. "It's really dramaturgical," he says. One of his professors, for instance, was Laurence Senelick, a leading Chekhov scholar and translator.
Meanwhile, Samuels discovered the school's Experimental College (nicknamed the Ex), where he worked as a film editor and continued his self-taught development as a filmmaker. With other students he met in the Ex, he produced, wrote, and acted in short films and finally the feature "A Year and a Day," an ambitious World War II character drama, complete with action sequences involving tanks and explosions. The film went on to win an award at the Hollywood East Film Festival.
"It's been a funny thing to have happen at the end of being a student," Samuels says, "because it has in many ways been a transition into the professional world."
Catching Up
Though Cross and Samuels were satisfied with their academic choices, they knew they needed to play catch-up when it came to the business side. Before moving to Chicago to pursue her career, Cross began an intensive course of self-directed study, checking out library books to investigate, for instance, how a theater résumé differs from a film résumé.
Samuels felt relatively comfortable contacting alumni who had visited the school. He hoped they could help him get a leg up in the profession. Even though Tufts is not known for its acting program, it has graduated a number of prominent actors, including William Hurt, Hank Azaria, and Oliver Platt. "That's where I've got some of the best advice and feedback and criticism," Samuels says. "And it's all people that just have an email address listed."
Perhaps even more valuable was his acceptance into the American Theatre Wing's SpringboardNYC program, an intensive two-week course that brought in a roster of actors, agents, CDs, producers, and writers and covered every angle of the business, from choosing headshots to finding affordable housing, filing tax forms, and observing proper audition-room etiquette.
"We walked out feeling we had some handle on what the monster was we were getting involved with," says Samuels, who is now living in New York, where he recently appeared in a collection of one-act plays at the 28th Street Theatre. He and fellow 2009 SpringboardNYC graduates are considering putting together their own showcase—a rite of passage for acting students that he missed out on at Tufts.
Late in the Game
Between the two extremes of bountiful and negligible instruction in business matters, most college acting programs take the middle ground.
Brytni Sarpy, who grew up south of Los Angeles, hoped to find a public institution in her home state to avoid the exorbitant costs of college. Her decision eventually came down to three schools, all in the University of California system. She picked U.C. Santa Barbara over UCLA and U.C. Irvine because it offered a BFA program in acting as opposed to a general theater degree.
Though technically not a conservatory program, Sarpy says, it challenged its students enormously with strenuous courses in acting, voice, and movement. But there was scant instruction in the business of acting until late in her senior year, as part of an acting-for-the-camera course taught by actor Sage Parker. The class offered tips on managing a career in New York and L.A.
"We actually had to do a budget," Sarpy recalls. "We got copies of weekly budget sheets and a yearly budget sheet, where you map out everything and you know how much you're spending and how much you're bringing in." Though valuable, the course turned out to be too little too late, she says: "I wish that we had had it longer." And having business instruction wedged into a class about on-camera auditions was unsatisfying, she adds.
UCSB had numerous working actors come to campus, including Gary Sinise, Michael Douglas, and Bill Irwin, as well as performers closer to the students' own age. The school also produced a showcase for graduating seniors—in fact, Sarpy's class was only the second to enjoy this perk—though it was held in California only. "It's usually the MFA programs that are doing most of the bicoastal showcases," she says.
But the showcase had the desired outcome for Sarpy: She signed with an agent and a manager and moved to Los Angeles. In September she completed a role in the Disney feature "You Again," a part she won from her very first L.A. audition.
Skipping the Sheepskin
Jesse Havea took a less academic path to training. This year he completed a two-year certificate program in musical theater at the East Coast campus of the American Musical and Dramatic Academy. Although AMDA's Los Angeles branch now offers a BFA degree, Havea chose to study in New York. He was determined to move through the program quickly and wasn't concerned with earning a degree.
A performer since childhood, Havea had studied theater and other subjects at a community college in his native Arizona, but he dropped out and began appearing in professional productions. "And then," he says, "when I was in a show, I thought, 'I really need to learn and hone my craft.' "
In order to teach at AMDA, an instructor must also be a working professional, Havea says. It's not an ivory tower, with teachers who know their way around a classroom but not the real world of show business. The first year focuses on the basics, with the business side of the profession taught in the second year. Second-year courses are all held in the evening, as students are urged to be out auditioning during the day. AMDA's attitude, says Havea, is "We've already taught you everything you need to know; now it's time to put it to the test."
In addition to course work, the school requires students' attendance at special seminars on business-related topics. One is a "headshot fair," where 10 or 15 New York photographers meet students and distribute business cards. At the end of the second year, the school holds a "panel night," at which agents and casting directors observe student work and offer feedback.
One area that Havea wishes AMDA had stressed is how to market oneself using new media—specifically, how to put together a website. "There are so many people that have asked me for a video on YouTube when I'm away doing a show, and I don't have one," he says. "Or just a clip online…singing or doing a monologue. I just think the whole Internet thing—having yourself online so everyone can view it—that's really important."
Havea thinks the school did well in explaining the difficulties of a performer's life and helping young actors avoid discouragement when jobs slip through their fingers. He recalls the advice of faculty member Dan Daily at a three-hour second-year seminar. Daily gave a number of suggestions, Havea says, "but what hit me the most was he said, 'Just keep on seeing theater.' That sticks true for me…. If I'm down in the dumps and I had a shitty audition week—or couple of weeks—and I go see a show, it reminds me of why I'm doing what I'm doing."
Lifelong Learners
No matter how spectacular an acting program's business instruction may be, there are always new lessons to absorb once an actor is out in the working world. As Wagner puts it, "There is a bit of a learn-as-you-go process, no matter what they teach. Because every career, I've noticed, is unique. Every career has its own direction…. 'Branding' is, frankly, the new buzzword in entertainment," she adds, and young actors are in a sense developing their own brand. "You're finding out what it is that you do that is unique."
Yet, she says, there's no substitute for sheer artistic excellence: "Being a great actor is a brand."