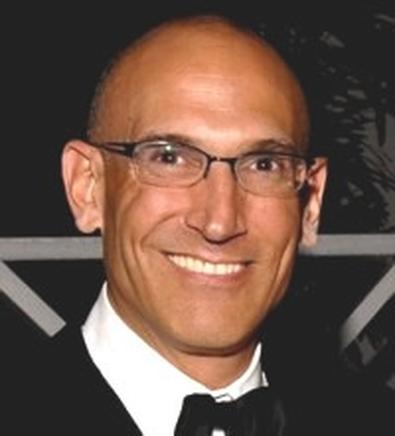 In the not too distant past, a casting director narrowed down selects by doing prescreens. The director and producers would then certainly be present for callbacks. Nowadays, a callback, an integral aspect of the process, often does not occur. The opportunity to meet the "deciders" face-to-face has been eliminated. With the advent of technology, pre-taped auditions are how actors are very often cast. This is especially true in television casting. In this scenario, you are sadly deprived of any ability to show any aspects of your off-camera personality that could possibly sway an ambivalent director or producer into choosing you. Last year, with the production of TBS' "Are We There Yet?" which was based in Stamford, CT., it was impossible for the directors and producers, who were busy shooting current episodes and writing future ones, to be at auditions at my office in Manhattan. My sessions were videotaped, uploaded, and emailed for their review. There were never callbacks. There were no meetings with directors and producers. Only after actors arrived in Connecticut did they get to meet anyone other than me!
Ed Harris, on "Inside The Actors Studio," was asked what the difference was between acting in the theater and acting in film and television. His answer was, "Acting is acting is acting. It's the 'adjustment' you need to make when acting for the camera." What is that adjustment? It is hard to avoid the old cliché, "less is more," but it is completely true in this instance. Theater acting must be "big" so that it works all the way to the back row. Film and television acting can be much "smaller" and much more natural. The camera captures everything, thereby making it a more subtle, private, and intimate experience. I am convinced this skill-set can be taught, learned, practiced, and perfected.
This is why a greater awareness of "what you leave behind" is so crucially important. If you have little or no on-camera experience, you probably have no idea if what you do in the room works on tape. These days, there are a multitude of classes and workshops for acting-for-camera. (I have been known to do a few myself!) But, like auditioning, it is something you only get better at by doing as much and as often as possible. Since auditions can be few and far between, you must practice on your own. The easiest way to accomplish this is to park yourself in front of your laptop camera, your phone camera, or a video camera! Find someone to read off camera. It doesn't even need to be an actor! Watch it back. Is it natural? Is it truthful? Is it real? Is it simple? Or is it theatrical? Broad? Too "big?" Is it "schmacting?"
Todd Thaler is a casting director, acting teacher, and private on-camera audition coach. In addition to casting, he is currently teaching at NYU/Tisch, Brooklyn College, and the Atlantic Theater Acting School. His credits include: Luc Besson's "The Professional," Todd Field's "Little Children," Sidney Lumet's "Running on Empty," Ed Harris' directorial debut "Pollock," Barbra Streisand's "The Mirror Has Two Faces," John McNaughton's "Mad Dog and Glory," Gavin O'Connor's "Tumbleweeds," John Turturro's "Mac, Illuminata, Romance & Cigarettes" and "Fading Gigolo," James Mangold's "Heavy" and "Cop Land," and Wayne Wang's "Because of Winn-Dixie" and "Maid in Manhattan." For television, TBS' "Are We There Yet?," ABC's "Wonderland," and NBC's "Ed," for which he was nominated for the Emmy Award.
Visit his website at toddthaler.com and follow him on Twitter @toddthaler.