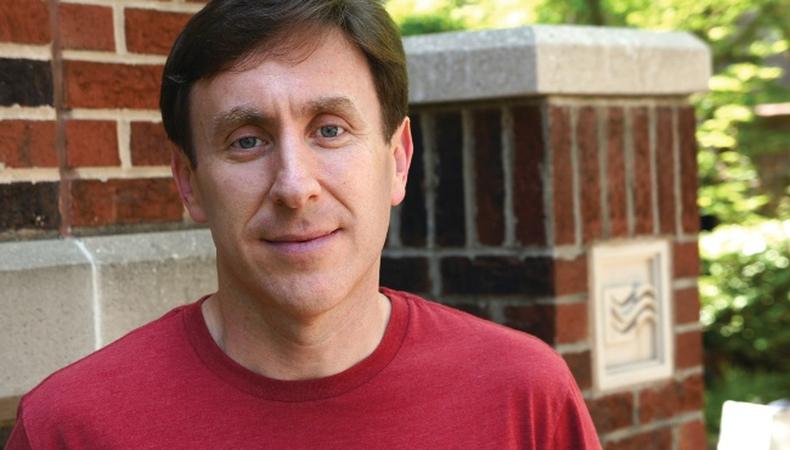 "Who's going to option a film about a family sitting shiva?" was one of the first questions novelist Jonathan Tropper asked when his agent wanted to send his book "This Is Where I Leave You" out to studios. A story about what happens when an estranged family reunites to honor their father's dying wish that they sit shiva, "TIWILY" isn't your typical "dad died, now what?" film.
From dealing with failed marriages and sibling spats to an oversharing mother who talks about the size of her deceased husband's penis, "TIWILY" doesn't harp on the loss of a father; instead, it uses the death as an excuse to peer into the petri dish of familial relationships.
Tropper "didn't expect anyone to option the book. I was shocked when they did." "They" being Warner Bros. Entertainment, a surprise pickup from the production company known more for its big-budget explosions than its heartfelt family tales. "It's not the kind of movie they make!" he says, laughing. "I guess they just saw the potential for something different and special that wouldn't be very expensive to make—honestly, I never really asked them."
Because when you land a deal like Tropper—coming on board as the screenwriter and executive producer, while working with a collaborative director like Shawn Levy—it'd be foolish to question such a lucrative opportunity.
With an expert cast that includes Jason Bateman, Tina Fey, Adam Driver, and Corey Stoll as the adult siblings; Jane Fonda as their mother; and Kathryn Hahn, Rose Byrne, Dax Shepard, Connie Britton, and Timothy Olyphant in supporting roles, "TIWILY" focuses on the bigger picture of the Altman family, offset with specifics from each of the characters' vastly different narratives, in a way that feels intimate and truthful. Throw in Levy—who collaborated with Tropper on the script—and the story feels fleshed out without tipping the scale into overbearing.
"The biggest challenge was not giving any of the characters short shrift," says Tropper. "A movie about this many characters…there's a tendency to focus on leads and make everyone else flat. I wanted to make sure each sibling got their due, each wife or husband got their due—I just wanted to bring each of the characters into focus."
Tropper spent a lot of time on set during the 32-day shoot on Long Island (while also filming his Cinemax series "Banshee"), answering questions from Levy or the actors, or reworking lines when circumstances on set shifted. But he found, at times, that the cast was better able to carry the spirit of the Altmans than he ever could.
"There's a great scene where [Bateman and Fey] are having an argument while they're sitting shiva," explains Tropper. "They used the script but they found this way of fighting with each other that was so brilliant and that was not scripted—just the way they interrupted each other and talked to each other and picked at each other; they just discovered this whole rhythm that I couldn't have written if I tried."
Tropper says the film set helped build that familial dynamic. "Because the house [the film was shot in] was so far from our base camp, people didn't go back to trailers," he says. "The actors had to stay in the house all day. It kind of became a family because when we weren't shooting—and most of what you do on set is not shooting—everyone was upstairs in one of the bedrooms hanging out, talking, so it really felt like a family very quickly."
It was a learning experience for Tropper, who feels the most successful actors are the ones who "chase the material that inspires them." Watching the chemistry between the "TIWILY" cast members, it's clear this was such a case.
Inspired by this post? Check out our film audition listings!