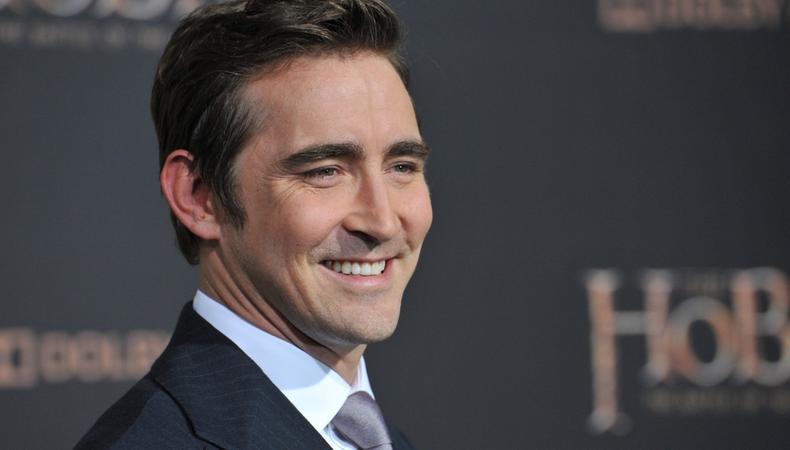 On Broadway and beyond, a curtain can rise as quickly as it can fall; a star can be swapped as easily as Bernie Telsey can say, "That's enough." Theater is the beating heart of New York show business and, if you want to make it here, it's crucial you're up to date on incoming projects, latest castings, and other industry news. Don't worry, Broadway baby, Backstage has your back. Every week, we're rounding up the can't-miss stories no thespian should live without, so you can focus on important matters like hitting your high F. Curtain up and light those lights!
A screen star will step into "Angels."
One of this theater season's most anticipated events is the revival of Tony Kushner's "Angels in America," the two-part drama that will bow at the Neil Simon Theatre Feb. 23, 2018. The Marianne Elliott-directed production has just announced that Emmy-nominated Lee Pace will step into the role of Joe Pitt, joining previously announced stars Andrew Garfield and Nathan Lane (who, unlike Pace, both previously played their respective roles in the West End).
And another screen star makes his Broadway debut.
Another bit of starry casting news for the new Broadway season: Emmy Award winner Anthony Edwards has signed on for the incoming revival of Mark Medoff's "Children of a Lesser God." Edwards will be making his Broadway debut in the production, which begins previews at Studio 54 March 22, 2018, and will star alongside previously announced Joshua Jackson and Lauren Ridloff.
Jesse Tyler Ferguson returns to his New York roots.
The "Modern Family" actor, last seen in New York in Broadway's ambitious one-hander "Fully Committed," will once again venture back to the stage, this time Off-Broadway. Fergusson will lead the world premiere production of Jordan Harrison's "Log Cabin," debuting June 1, 2018 at Playwrights Horizons. Tony Award winner Pam MacKinnon will direct, with additional casting to be announced shortly.
Springsteen will (probably) be hanging on Broadway a while longer.
Though not entirely confirmed, reports are swirling that "Springsteen on Broadway," Bruce Springsteen's one-man theatrical experience currently running at the Walter Kerr Theatre, will not close Feb. 3, 2018 as it was originally intended. With ticket sales through the roof (the first batch of tickets sold out in under a day), the show now looks likely to run through the spring, and possibly even the early summer—no show is currently announced to succeed Springsteen at the Kerr.
A "Wild" production will get wilder.
An upcoming production of Andrew Lippa's "The Wild Party" (not to be confused with that of Michael John LaChiusa), will be even wilder than that title suggests: Illumination Act will stage an immersive version of the musical at Loft 172 in Brooklyn, beginning performances, fittingly, on Halloween. Derrick Byars directs and choreographs alongside co-choreographer Danielle Colangelo, for the production featuring Erica Hansen as Queenie, Daniel Lopez as Burrs, and Brian Demar Jones as Mr. Black.
Itching to get onstage? Check out Backstage's theater audition listings!