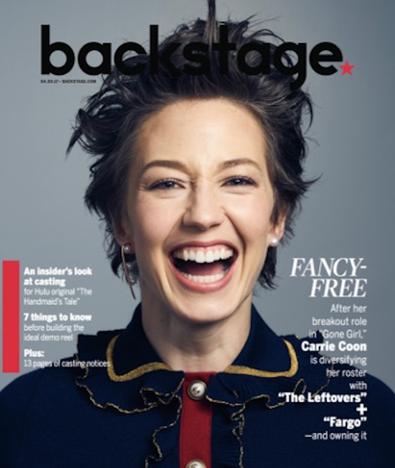 To be an actor is to be a work in progress. Carrie Coon shares this insight in such an offhand manner it feels like a hardened truth she's acquired over the years. But for the Ohio native, there's a liberating quality to that philosophical approach to her chosen career.
"The thing I've gotten better at is acknowledging the things I'm doing well. That was not something I was able to do as a younger actress. It was all just criticism. I just wanted to do it right. But there's no 'right.' There are only choices. I've gotten a lot looser with realizing that what I'm actually doing is giving an editor a bunch of choices." That may be the greatest takeaway from her time on her first feature film project, "Gone Girl." Or, as she refers to it, David Fincher School.
Known for shooting an exorbitant number of takes per shot ("We'd do 50–70 takes. Most of the time you're doing 20; every now and then you're doing five. But you're never doing just one."), Fincher gave the Midwestern stage actor as exhausting and exhaustive a lesson in camera acting as she could get.
Playing Margo Dunne, the sardonic and world-weary sister to Ben Affleck's embattled Nick in Gillian Flynn's marital thriller, prepped Coon for what would be her breakout role as the grief-stricken Nora Durst in Damon Lindelof's ambitious adaptation of Tom Perrotta's novel "The Leftovers," which returned to HBO April 16 for its third and final season. Having booked and shot them a few weeks apart, Coon saw her two biggest roles to date premiere within months of each other in 2014. Still, when she first watched "Gone Girl," all she could see was everything she still had to learn—everything she'd brought with her to the set of the HBO show.
Coon never really saw herself becoming a professional actor—it's always felt like a bit of lark to her. Despite nabbing the lead role in "Our Town" during her senior year of high school and acting in a few college plays, she'd never really had a vision of what acting as a career could look like. And had she not been, as she recalls, the last person the University of Wisconsin-Madison accepted for its MFA acting program, she might not have found herself musing about her career on a rainy Saturday evening in downtown New York.
There's more to it than mere modesty, though the laid-back Coon has plenty of that to spare. In recounting how she got cast in the Lindelof-produced series about what happens to a small community in upstate New York when 2 percent of the world's population vanishes without a trace during what the characters come to call the Sudden Departure, she's characteristically self-deprecating.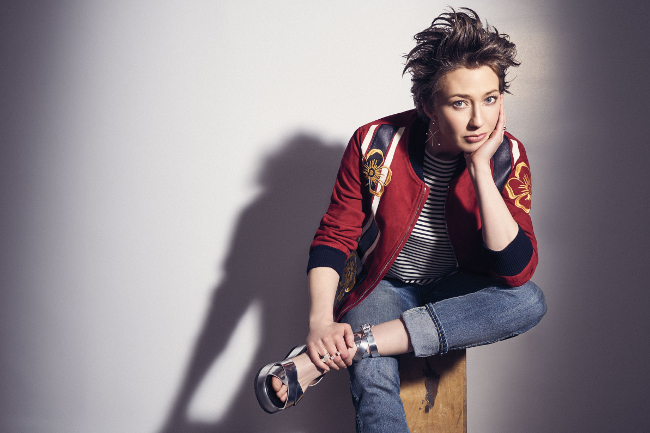 She first heard of the project when her husband, Pulitzer Prize winner Tracy Letts, got a call to read for the leading role of Kevin Garvey, a part that eventually went to Justin Theroux. "Of course, in TV they're gonna go with the younger, hotter version of that guy," she adds ruefully. When she got called in for the role of Nora, a woman who loses her entire family—her husband and two small children—during the Sudden Departure, she anticipated having to jump through several hoops to land the role. But she got an offer after going on tape and meeting with Lindelof himself. Perhaps hearing how implausibly lucky that sounds, she's quick to voice a self-effacing caveat. "It's not that I'm special. It's just Damon has that kind of power." Those who have seen what Coon can do with a mere mournful glance or a quivering lip know that while the "Lost" co-creator has some power, the actor's emotional intelligence and undeniable ability to convey it hold their own weight.
Tackling issues of grief and spirituality, the HBO show has grown into a broader meditation on what it means to adapt to an ever-changing world. After focusing on a small fictional town in New York haunted by a silent cult in Season 1 and a quaint, miraculously Departure-free Texas city struck by tragedy in Season 2, the upcoming third and final season of the show is moving to Australia, promising an epic conclusion to the critically acclaimed drama. And at the heart of it all is Coon's Nora, who's gone from being a woman ossified by grief to an unwavering believer in her own ability to pick up the pieces of her threadbare life and build it anew alongside Kevin. Coon brings a studied intelligence to the part, finding a new way to make sadness and hope exist in tandem.
READ: 9 Telltale Signs of HBO Addiction
"I always thought of myself as a very intellectual actor; that that was my way in. [In] a lot of my earlier work I focused a lot on reading and doing my research around a part." When she got the role of Miep in Madison, Wisconsin's Overture Center for the Arts production of "The Diary of Anne Frank," for example, she read everything she could about World War II, the Holocaust, the concentration camps, the children who were rescued and how they grew up—anything that would enrich her understanding of this character.
As a former literature student, that rabid intellectual curiosity remains central to her work. "What I have always loved about this profession is that it invites you to learn new things. You're just a lifelong learner if you're an actor." To tap into the outsized grief that haunts Nora, Coon turned not only to Perrotta's prose but to Sonali Deraniyagala's memoir "Wave."
Deraniyagala lost her two sons, her husband, and her parents in the 2004 tsunami. It's the closest you could come to a real-life Nora Durst. "And her book about her grieving process is one of the most astounding, spare, honest accounts of grief I've ever read. It's an extraordinary book." She kept it with her on set, often revisiting it between takes, using it to flesh out the unmentionable loss that Nora lives with day to day.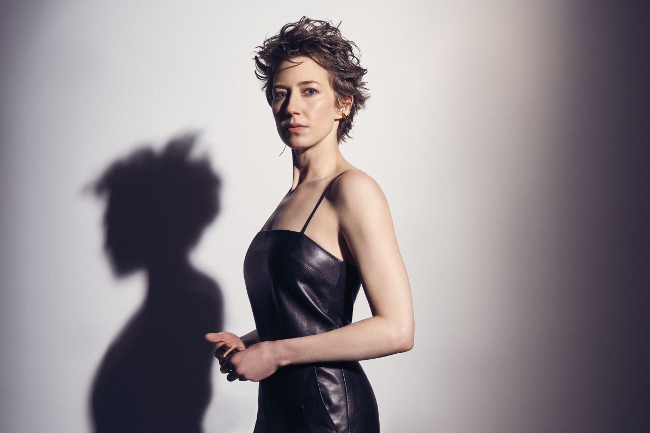 It's no surprise her performance has led many to pigeonhole her as a dramatic performer, even if she would love nothing more than to do something funny. "My family cannot understand why I only play these crazy, sad, serious people. Inevitably, whenever I walk on the set for a new project, a director who has seen my work assumes they're getting some lugubrious, serious, maybe difficult, brooding person. And that is just not me. My family thinks of me as totally goofy and clumsy and messy." Her grandmother always wanted her to star in "Born Yesterday," the Washington, D.C.–set comedy anchored around a ditzy blonde. Hopefully she'll be able to put those chops to good use as she dons the iconic "Fargo" police uniform in the third installment of FX's darkly comic television adaptation of the classic Coen Brothers film.
Read our interview with "Fargo" showrunner Noah Hawley
Theatergoers, however, have already gotten a taste of what a hilarious performer Coon can be. Her breakout role as the winsome, drunken Honey in the Steppenwolf Theatre Company's 2010 revival of Edward Albee's classic "Who's Afraid of Virginia Woolf?" earned her raves as well as her very first Tony Award nomination when the production opened in New York. It's why, despite her good fortune on television, she'll always have one foot firmly planted on the stage.
"In the theater, once you're done with rehearsal, you become your own arbiter of taste. When you're doing TV or film for a long time, you end up depending on someone else to tell you when they got it. And so you start to look for that affirmation and you lose touch with the inner arbiter that lets you know when you have it."
Stage work also gives her a much broader range of possibilities as she begins mapping out her career. "In TV and film I'm just a woman who's going to age out of my job." There's no bitterness in her voice; her assertion carries with it the certainty of fact. "That's a terribly toxic place to be psychologically, and I don't want to spend my time constantly in that world. The theater is more forgiving of age. It's a place where I will always be welcome even if I get old—which I will! And the theater community in the Midwest, in particular, doesn't put that kind of emphasis on my looks."
Read: How to Have an Acting Career in Chicago
Intent on joining the ranks of the character actors she admires (Sarah Paulson, Frances McDormand, and Isabelle Huppert, to name a few), she eagerly awaits the next role that might excite her. "Something I haven't done," she muses, "that's complicated, that asks a lot from me. Most roles don't: the wife, the girlfriend. Most of them don't ask much. But I always feel that the role that I'm most interested in hasn't been written yet or hasn't come to my desk. I couldn't tell you what it is."
Styling by Alicia Lombardini. First photo: T-shirt by Dorothee Schumacher, jeans by Amo Denim, bomber jacket by Red Valentino, sandals by AGL, rings by Veronika Borchers for Pearl Collective and Mimi So, earrings by Mimi So. Second photo: leather jumpsuit by Hellessy, rings by Mimi So, ear cuff by AUrate. On the cover: dress by Gucci, earrings by Veronika Borchers for Pearl Collective.