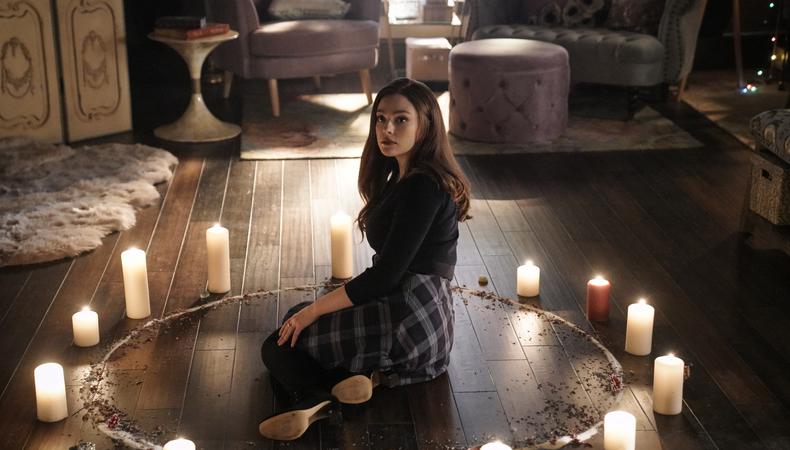 The third season of the CW's "Legacies" may not be premiering until January, but it's not too early to get in the supernatural spirit. Vampires, werewolves, and witches abound in these casting calls. Apply and you could book your next gig—no witchcraft necessary!
"THE STORIES OF JOHN AND JANE DOE: JOHNNY I WANT MY LIVER BACK"
This series tells the story of Johnny, a selfish, young boy who arouses a supernatural spirit. Casting directors are seeking three male actors, aged 18–22, female talent, aged 18–22, and three adults, aged 30 and over. Production takes place Oct. 15–18 in Atlanta, Georgia. Pays $100 per day. Apply here!
"DARK PAGES: SEASON ONE"
This horror series follows an investigative journalist named Julia, who assists a woman in writing about creatures and monsters. Production is looking for female talent, aged 18–22, for the lead, male and female talent, aged 19–60, for various supporting roles. Pay is deferred, where each actor will receive 40% revenue from Amazon and foreign sales. Filming takes place in January 2022. Apply here!
"CONFUSION: SIDETRACKED TALEZ"
Embrace your inner supernatural being and join the "Confusion: Sidetracked Talez" team! This Chicago-based series tells the lives of mystic creatures as they venture through obstacles in the Windy City. Looking for three male or female leads, ranging in ages from 18–34, as well as many supporting roles. All filming takes place in Chicago on the weekends in Apr.–May 2022, only locals to Chicago, Indiana, and surrounding actors should apply. Pay is deferred with $25 for every episode. Apply here!
UNTITLED HORROR/DRAMA/MYSTERY WEB SERIES
This untitled horror-drama-mystery web series is inspired by today's classics, "13 Reasons Why" and "Stranger Things." Eight characters face everyday scenarios, but they must journey through life with a creature that follows them everywhere they go. Production team is seeking three female leads, aged 16–35, and three male leads, aged 17–35. Supporting roles and extras are also needed. Rehearsal dates are TBD, and filming will take place primarily in The Bronx, NYC. This is an unpaid gig. Apply here!
"LOVE RESTOR'D"
"Love Restor'd," a one-act play and haunted love story, is looking for talent, aged 21 and older, for multiple roles and for a production team. Performances will take place online on May 21 and then onstage in October in NYC. Pay is TBD from revenues of ticket sales and merchandising. Apply here!
"HELP ME"
This supernatural thriller film is looking to cast a key supporting role. The feature follows a broken marriage and a man haunted by a murder victim. Female talent, aged 30–40, who is comfortable with mild nudity is wanted. Rehearsals will be in early August with filming from September-November in Las Vegas, NV. A stipend of $200–$400 per day will be provided. Apply here!
Looking for remote work? Backstage has got you covered! Click here for auditions you can do from home!