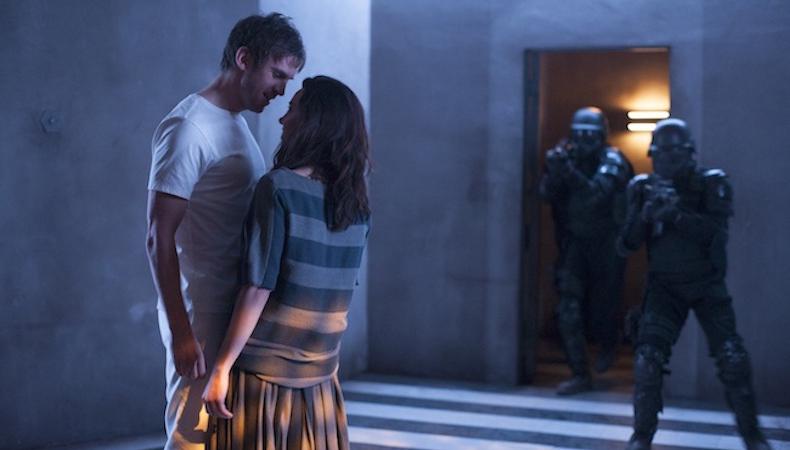 Dan Stevens is certainly one of the standout U.K. transplants of his generation, but it wasn't until last year when we saw him bite into David Haller on FX and Noah Hawley's "Legion" that we truly got a taste of his talent's depths. A dark spin on the Marvel universe we've come to love on screens big and small, "Legion"—with the help of actors like Aubrey Plaza and Jean Smart—subverts audience's expectations and takes them on a trippy, mind-bending ride led by Stevens and Hawley. An Emmy Awards prospective going into this year's race, Stevens came by Backstage to discuss his process and what makes him suspicious as a performer.
With "Legion," Stevens didn't know what he was in for.
"I had a rough outline of what the character was and the kind of thing that Noah wanted to do with it, but other than that, no. It was just Noah saying, 'Do you wanna make something weird and beautiful?' And it was every bit as weird and beautiful as I'd hoped it would be and continues to be. Noah's not interested in making something ordinary or conventional or dull. He's a very exciting mind to be working with."
Breaking convention will always drive Stevens.
"That idea in itself is always interesting to me in whatever context—just the idea of subverting something that is perhaps quite mainstream. There's a very mischievous, playful ball of chaos that happens when [David is] introduced into that world, and so it's nice to bring some element of that into the TV sphere, and to get playful with all elements with how you would make a show."
READ: How Dan Stevens Went From Disney Prince to Comic Book Legend

Grounding David's superpowers and psychological depths in reality was the actor's way in.
"We're only scratching the surface, really, of what the potential is for that character. Initially, you find him as what's been diagnosed as a paranoid schizophrenic, so I took that very much as a way in, looking at the symptoms of the people who suffer from that condition and conditions like it. A lot of reading, a lot of weird YouTube trolling—there's some really amazing stuff out there."
Even on a complex series like "Legion," TV actors shouldn't expect to know what's coming.
"There are certain things that I should bear in mind and keep on track in terms of the overall narrative of things, [but] that's mercifully not my department, and I'm amazed at how they assemble it. But I think what's required of [me] as an actor in this show, and I think everybody involved, is a kind of presence of mind, presence of spirit, and to be prepared for whatever comes in. Which I think you should have on any show, because nobody knows where a season is going from Episode 1 to 20."
He doesn't like getting too comfortable.
"With this show especially, anything can come at you, and so as performers, we just have to be ready and light on [our] feet. I'm always trying to go there, and if something seems too comfortable or too easy, I get suspicious. 'What's wrong with this piece? Why doesn't it feel like I'm working?' [With] 'Legion,' I always feel like I'm working; I always feel like I'm challenging myself to do something, whether it's physical or emotional or vocal. It all comes down to the writing and the people involved."
Auditioning continues to provide a singular conundrum.
"I think I just try to get as into it as I can. I don't know how to explain that. I always remember the worst piece of advice I was given, which was [that] there's lots of people going out for these roles and you want to stand out; the person giving this advice said, 'I just decided in the middle of my monologue I was going to do a forward roll, just to stand out.' And what happened was everyone that he's given that advice to now goes into auditions and falls into a forward roll, just in case. I've never actually tried the forward roll trick, which is maybe why I didn't land those roles! It's tricky, because people are looking for different things all the time, and sometimes, they're looking for somebody who can morph and embody, a chameleon who can become something. And very often, particularly with screen but increasingly with theater, they're looking for the type: 'It says this on the page; we need that person to walk in now and be that person.' There are different schools of thought as to which is 'acting.' What is that? What is the performance there? And I don't know. It varies from project to project."
Want to act in Marvel projects for TV? Check out Backstage's TV audition listings!