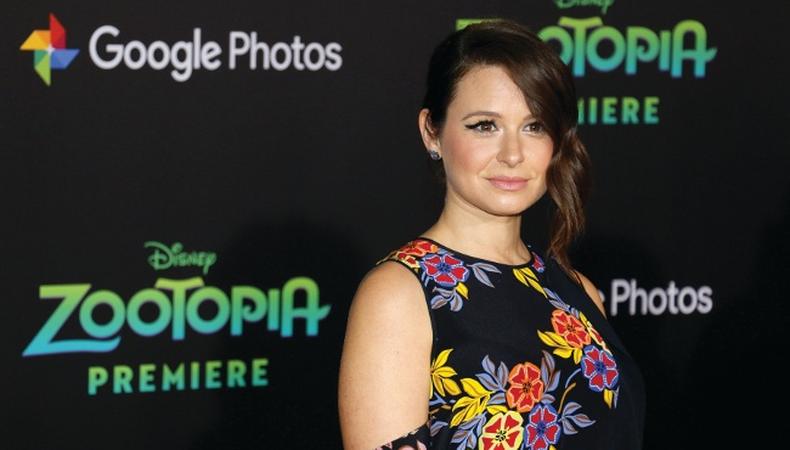 There'll be no sleep for the Los Angeles–based IAMA Theatre Company and friends this weekend, as they have just 23 hours to write and rehearse seven original short plays.
Back for its second year, the IAMA (pronounced "I am a") 23 Hour Play Fest will be held at the Atwater Village Theatre in Los Angeles on Sunday, March 13. The catch? Each of the seven plays will have just been conceived and written the day before.
It's a daunting challenge for everyone involved, according to the company's co–artistic director Katie Lowes (best known as Quinn Perkins on ABC's "Scandal").
"Everyone, even the biggest names, were thrilled and terrified by the challenge," she told Backstage. Those names include Lena Dunham ("Girls") and Dan Bucatinsky ("Scandal") acting as writers, and Ian Harding ("Pretty Little Liars"), Jack Falahee ("How to Get Away With Murder"), Joe Morton ("Scandal"), and Jamie-Lynn Sigler ("The Sopranos") serving as actors—and that's just a few.
Of her well-known comrades participating, Lowes said, "We are so fortunate to do theater in Los Angeles where we, as a company, have made wonderful friends in the television and film world.
"And [because] many of these friends started off in theater, [they] feel a real calling to it when we ask them to collaborate."
The fest will begin for participants Saturday, March 12, at 8 p.m. Before the creative chaos ensues, they'll "mingle and eat pizza," according to Lowes (who's also acting in the festival) as they pull names and ideas out of a hat. The playwrights will pick a topic to write about and a director to work with, and then the directors will pick the names of actors who will make up their casts.
Overnight, playwrights will get to work crafting original stories and characters. The next day, everyone will rehearse, followed by tech in the afternoon, leading to curtain call at 7 p.m.
"Putting on even a short play in 23 hours is a challenge that demands the actors to bring out their best theater skills," said Lowes, who's kept her passion for theater alive despite her demanding television career. "It's magical, because unlike film and TV, it's live and it happens once. There are no reshoots. There's just you and your fellow actors, the material, and fate!"
The idea stemmed from many IAMA members participating in 24-hour festivals in college, and hearing of New York theater companies having professional success with the concept. But IAMA shaved off one hour for an added challenge. "It's like seven-minute abs versus six-minute abs. Which one seems better?" Lowes said.
Along with co–artistic directors Stefanie Black and Christian Durso, the "Scandal" actor is keeping theater thriving in L.A., and the 23 Hour Play Fest serves as a fundraiser for their growing company. Proceeds will benefit their 2016–17 season, which includes several world-premiere plays.
Tickets can be found at iamatheatre.com, but if you can't make it this year, Lowes said it's sure to become an annual tradition. "Come on, you know we are all just theater nerds at heart!"
Inspired by this post? Check out our theater audition listings!