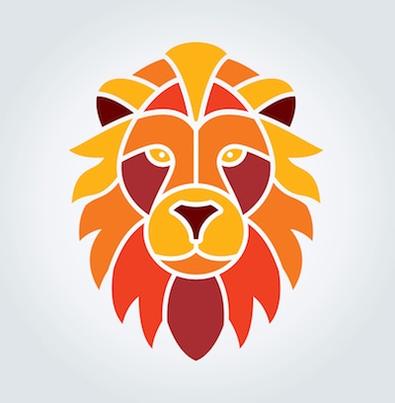 Leo (July 23rd – August 22nd)
The long-term plan has been on your mind with the power coupling of Sun and Mars in your 11th House of hopes and dreams, and you've probably been brimming with ideas. As lucky Jupiter turns direct in your cerebral 3rd House, you're a veritable writer's room unto yourself, spouting one-liners and jotting notes into the latest brain-saving app on your smartphone. All these ideas now have the opportunity to congeal into a workable plan. You're tired of the distraction and hullabaloo and ready to get your work seen, your words read or your side hustle into the mainstream.
When Mars changes into Cancer and the elusive 12th House on June 4, you will yet again have to confront the unknown and realize the universe has a plan for you in spite of your own best-laid plan and timetable. While "slowing down" is a strong word for it, this 12th House transit will favor the inner work over the outer. If there are projects that need to be wrapped out or dissolved altogether (all those side projects that you've deemed distracting), this is a good time. It's like shaking out the table cloth before setting it down for the feast. Some scary inner work would be most formative right now. Mars, and later the Sun on June 22, favors diving into the subconscious and even, gasp, resting so that there isn't any lint on this long-term vision you've been so vigilantly warming over the past months. Trust the stuff that is supposed to stick will, and give yourself permission to close some doors before swinging the big one open. When Mars enters your sign next month on July 20 you'll see even more results. This doesn't mean this month is any less important or you're any less brilliant. Our outer reality is always just a reflection of our inner beliefs and commitments, so work it.
Kelly Chambers is a writer, actor, and astrologer living in Los Angeles. She can be reached for private astrology readings through her website theastrologersdaughter.com. You can also check her out in the web series "Break Hollywood with Nice & Fargo," a comedy by actors for actors. Follow the latest in cosmic news on her Instagram and Twitter. She welcomes your comments and insights.
Ready to see what else June has in store for you? Check out our film audition listings!