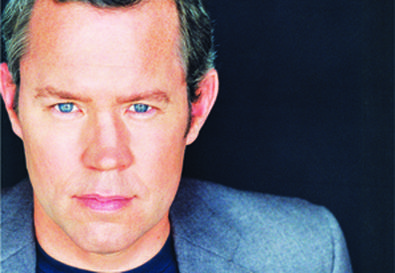 Sometimes a director finds an actor who is just right for a character. Other times the director finds an actor who is so right, the character itself has to change. The latter was the case when Les Mahoney auditioned for the role of Sam in the indie film "Tangerine Sky" after seeing the casting notice in the July 23 issue of Back Stage.
"As written originally, the character was very meek," Mahoney says. But as he worked with director Frank Lopez, "he wanted me to play it a little more aggressive and a little more domineering. In fact, after I got the part, the character changed dramatically. Frank increased the size of the part and changed the character completely." Sam "went from a milquetoast kind of guy to someone who had a really dark secret and who became actually very dangerous."
Lopez, who also wrote and co-produced the movie, says, "When Les read for the part, everything changed. Sam was written very differently. But when Les read, there was something behind his eyes that really lit me up. I told him I had this idea to change Sam because of this quality Les had. Though it's not the first time I've ever done that, it's pretty rare—completely changing a character to better suit an actor and his particular eccentricities."
"It was certainly a challenge," says Mahoney of the expanded role. "I felt the character, but as it evolved in the writing, in the drafts and the table read and the shoot, it was definitely a challenging part to play, because Sam had a deep dark secret, which he essentially let out, and holding that in and then letting it out and telling the secret and telling the story behind the secret in an authentic way was definitely a challenge." He calls Sam "one of the most challenging parts I'd had up to that point."
Although Mahoney has been acting only a short time—the 49-year-old first considered acting when he was 47—he has already enjoyed a good deal of success. He has played the lead in several films, including one that recently shot for 10 days in Alaska, and is a regular in two Web series.
Lately, Mahoney has been focused on attending casting director workshops, particularly with those who do television, "just to get my foot in the door to work TV," he says. "Specifically, since there are so many AFTRA shows right now—I've been a member of AFTRA for about nine months—my strategy has been to try to get a co-star role on an AFTRA show. As for film, now that I just got my SAG eligibility, I think it'll be a matter of just getting out there and continuing to network and continuing to work as much as I have been."
Roles as fulfilling as the one in "Tangerine Sky" are at the top of his wish list. "One of the climactic moments with Sam was when he was divulging this dark, macabre secret," Mahoney says. "That whole scene, it's an incredible arc, and when we wrapped, I felt like I'd really done something; I'd really taken my chops to a higher level. It was an amazing moment for me professionally."
For more about Mahoney, visit
www.lesmahoney.com
. For more on the film, go to
www.tangerineskymovie.com
.

Has Back Stage helped you get cast in the past year? We'd love to tell your story. Be in the weekly column by emailing [email protected] for New York or [email protected] for Los Angeles with "I Got the Part" in the subject line.