There's nothing quite like a sunset in Los Angeles. It's a late afternoon in March, and Leslie Jones leans, smiling, against a windowsill, letting the sun's rays wash over her in a downtown studio. That huge grin of hers is contagious. She speaks, and the room laughs. It's been her audience's natural response for years.
Many of us met Jones eight years ago on "Saturday Night Live." The flirtatious, edgy jokester made headlines when she was cast on the iconic sketch series in 2014. It was the first time "SNL" had more than one Black woman in its ensemble, and at 47, Jones was also the oldest first-timer to join its ranks.
To some, those firsts would seem like obstacles. "That's why people get in their head," Jones says. "I remember sitting at the table at a post-show meal one night, and I said, 'You motherfuckers better be glad I didn't get here in my 20s and 30s'—because I'd run circles around them bitches, if I'm not already doing it now at my age. You can call me the oldest; you can call me whatever. I'm the best."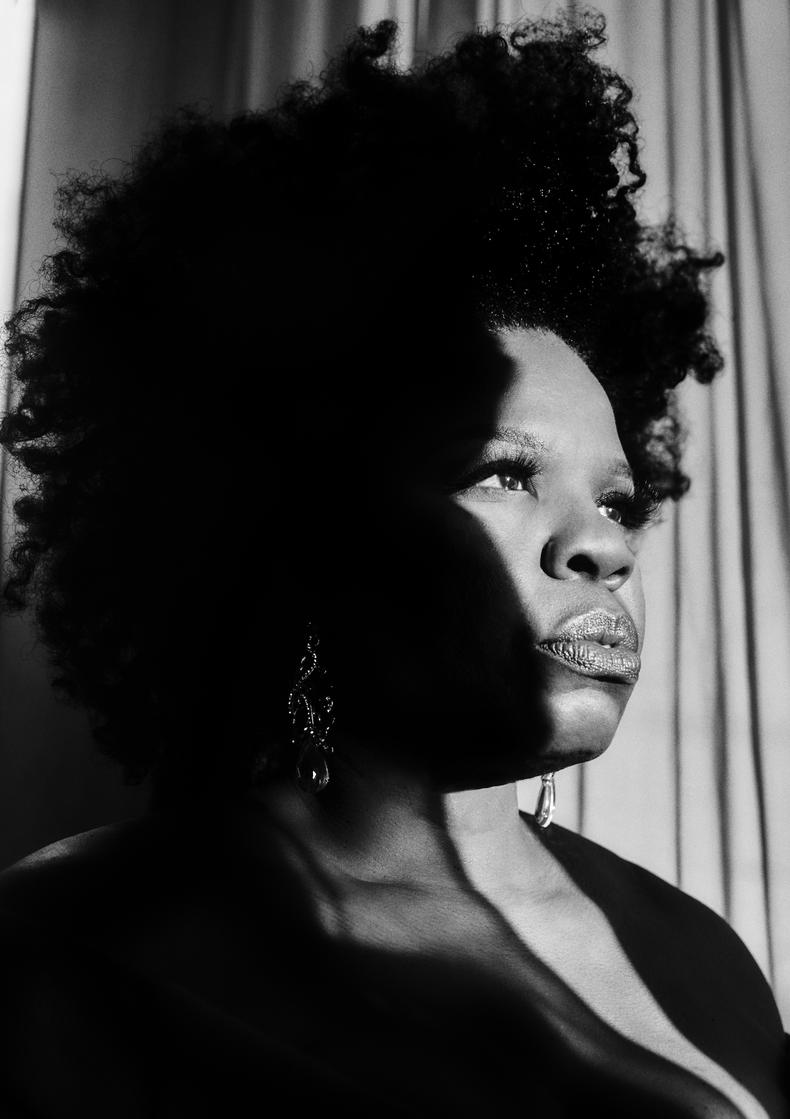 Jones didn't grow up believing she was funny. "My parents didn't think I was—because I was crazy." She says she "bounced off the walls" as a child, so much so that teachers were concerned she needed extra assistance in school. "There's nothing wrong with her," her dad would tell them. "She's just got a lot of energy."
That energy was put to better use in college. "That's when everything started really coming out: my personality and how silly I was," Jones says. "I started noticing that I was always getting invited to parties and people always wanted to hang out with me. I was just like, 'Why?' And they were like, 'Because we're always laughing!' "
"As soon as I touched the mic, as soon as I said my first thing and somebody responded, I was like, This is what I'm gonna do for the rest of my life. "
But Jones still didn't know what she wanted to do with her career. She attended Colorado State University on a basketball scholarship and initially considered studying pre-law, "because I liked to talk," but she quickly dropped those classes after seeing what the workload was like. Next she tried computer science, but eventually dropped that, too. When she found herself succeeding in a speech course, suddenly a communications major seemed like the right fit. She credits a friend from that time with introducing her to standup comedy. "You have us rolling, girl," she told Jones. "You're supposed to be onstage!"
"As soon as I touched the mic, as soon as I said my first thing and somebody responded, I was like, This is what I'm gonna do for the rest of my life," Jones recalls. "It was literally like seeing a line from the mic—you could see the life path. There was no option of doing anything else; it was just trying to figure out how to do it."
Jones is a big believer in letting the world teach you the hard way—so she moved to L.A. "I was more scared not to do it than to do it. I felt like if I didn't do it, I would've had a terrible life."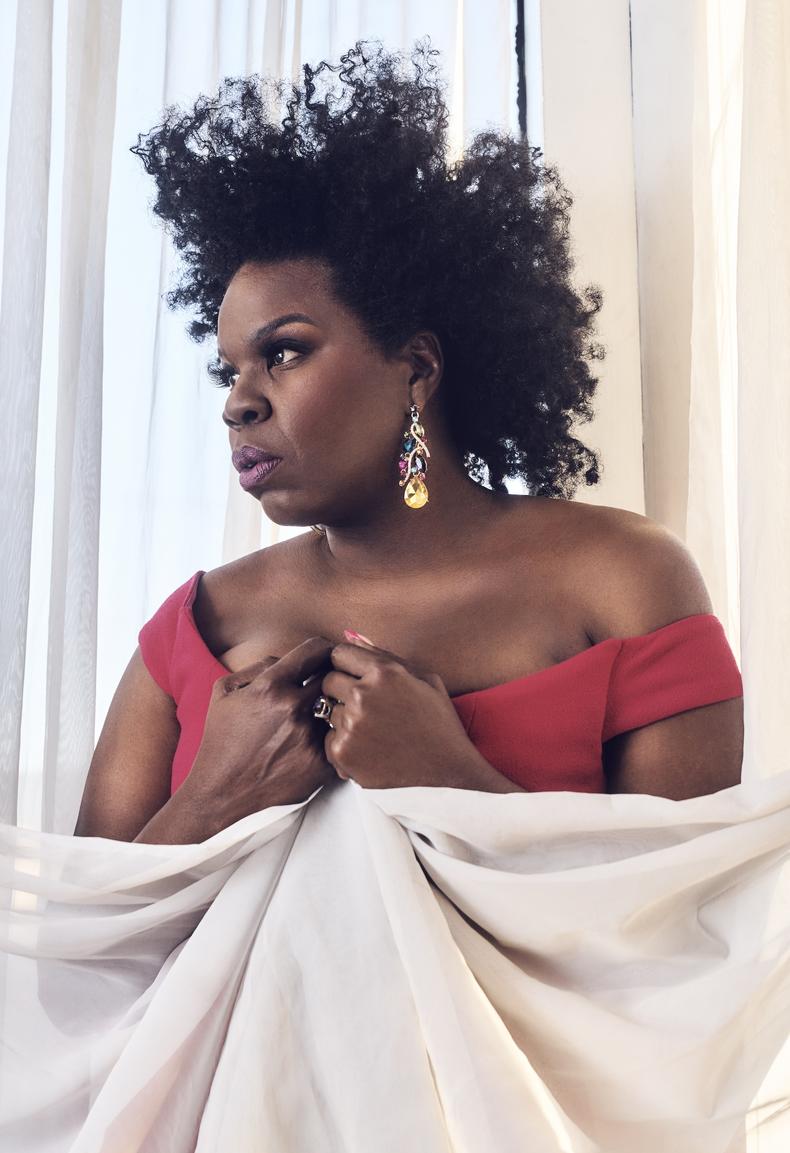 She took big swings, and sometimes she missed. Her standup brought her to New York City for a couple of years, where she appeared on BET's "ComicView." She remembers opening for Jamie Foxx in the late '80s; it was before he rose to fame on "In Living Color," but at the time, he was a standup star on the rise.
"It was not good," Jones says of her act, admitting that she got booed. After the show, she cornered Foxx at a Fatburger and demanded to know what went wrong.
"How old are you?" he asked her. She said she was 19. "You don't know shit. You don't have nothing to joke about. Have you even been properly fucked?" Jones laughs at the memory. "He was like, 'You need to get fired; you need to get heartbroken; you need to break hearts; you need to have a life to have something to talk about.' "
READ: How To Become a Standup Comedian
She took Foxx's advice and ran with it, spending several years away from the spotlight to work odd jobs and live her life. She returned to the comedy scene in 1993.
Considering Jones has always been a naturally talented, creative person, how did she build up her confidence after falling so flat? "There's no such thing as a bounce back," she says. There is only taking the successes with the failures, one day at a time.
"If you were a waiter and you went to work and had a bad day, you'd still get up and go to work the next day. It's just what happens. It's the game," Jones says. "You know there's a reason someone didn't laugh that night. It might be that you didn't do it with the right timing; it might've been the crowd; maybe you shouldn't have done that joke. There can be a lot of reasons that you bomb, but you need to figure it out and keep going.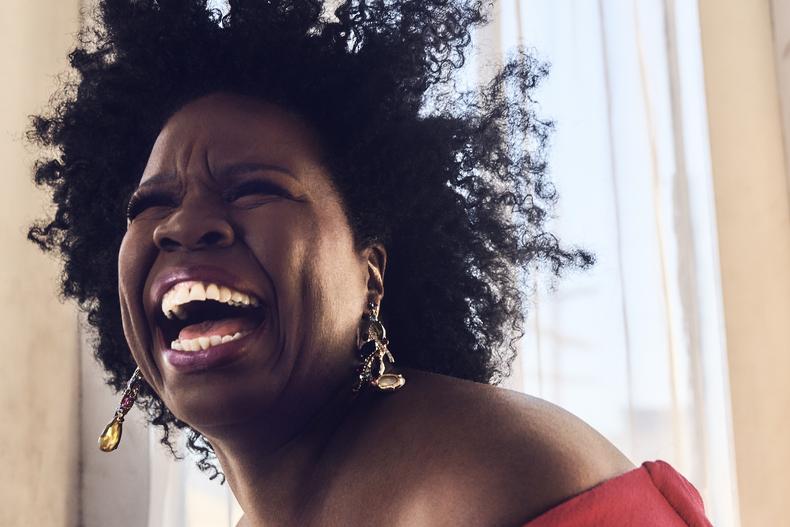 "Then you get up," she continues. "If you bomb, you write better. You've got to bomb. You should have a season where you do nothing but bomb. That's where you find all your material, in the lost places. It's never in the places that are easy. If it is, that means it ain't funny and it's fucking cheap, and you're not doing yourself a service."
From Jones' perspective, the best way to become a comedian is to get up and do it—no training, no comedy courses. "Going onstage—that's your class," she says.
So Jones went back to class. Having grown up watching the likes of Richard Pryor and Eddie Murphy, she took her time after her run-in with Foxx to reevaluate and expand on her idea of what she could do onstage. For a woman breaking into a male-dominated industry, it was a steady but powerful come-up. Those early years involved traveling with her standup act, building up minor screen credits in film and on TV (2003's "National Security" with Martin Lawrence is an early highlight), and asking other comics—and in one case, her hero—about potential gigs.
"I would chase Chris [Rock] to his car," she says. "I would chase him from the Laugh Factory, and I would badger him all the way from the stage." She'd all but beg him to pull her into his circle, and he'd always reply, "You're not ready."
"I would go off on him," says Jones, listing the many expletives she used. "I didn't get what he was saying."
Looking back now, she understands. "The jokes I was doing, they weren't really about me," she says. They were too general. The death of her brother in 2009 helped push her forward. "That's what made me go to the other side. I didn't give a fuck what no one thought. I didn't give a fuck if they laughed or not. I pulled out jokes I'd been wanting to do for years and just never did." Removing her inhibition and sharing something raw with the audience was what she needed to level up her standup. She channeled her grief and made it into art—and into laughter.
One night, she was in the middle of a set around 1 a.m. when Rock walked in. She'd just told a joke about slavery, and he pulled out "his book" and added her name to a list. Three days later, he called with news: "Yo, [television producer] Lindsay Shookus is gonna call you for an audition for 'SNL.' "
It wasn't quite the career move Jones was expecting to make.
"I went off on him," she says. " 'This is how you fucking help me? You give me some shit I don't do? I don't do fucking sketch comedy! I'm a real comic; sketch comedy is for folks who can't get on the stage.' He was like: 'Shut up. You're a fucking idiot. Go and audition.' "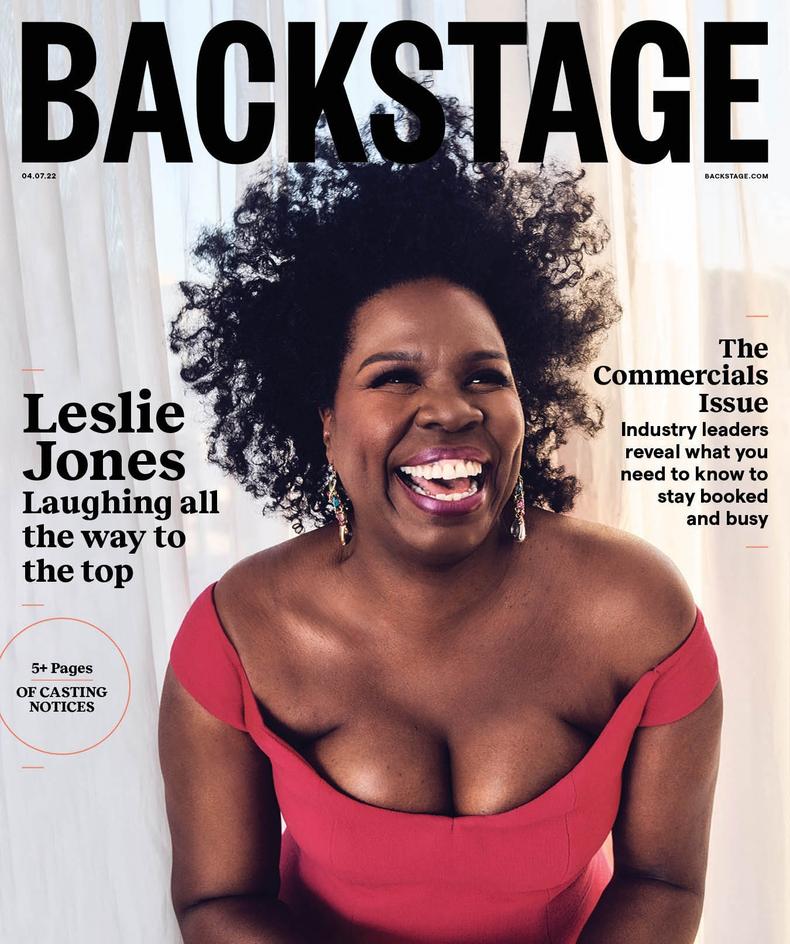 And she did. But Jones didn't care for the "SNL" audition format or etiquette; she did her thing as if that room was the Comedy Store or some other L.A. haunt. This was just another standup gig. She laughs about it now. "I did a cartwheel and everything."
Her rise hasn't slowed since. She went from "SNL" writer to featured player to three-time Emmy nominee; she starred in high-profile franchise features "Ghostbusters" and "Coming 2 America"; and she hosted the BET Awards and the MTV Movie & TV Awards, as well as ABC's hit reboot of "Supermarket Sweep." She leveraged her experience as a standup into viral social media commentary and commercial campaigns with companies as varied as Allstate, Uber, and Facebook. Currently, she's starring on David Jenkins' seafaring pirate comedy "Our Flag Means Death" on HBO Max.
As an untrained but determined Black woman who worked her way up the ranks of standup comedy, Jones' successes have only reinforced her fierce sense of self-belief. She remains not just a guide in the industry, but an essential force.
This story originally appeared in the Apr. 7 issue of Backstage Magazine.
Photographed by Shayan Asgharnia on 3/8 in L.A. Hair by Dennis Bailey, Makeup by Lola Okanlawon, Styling by Brian McPhatter. Dress made by Sergio Hudson and the shoes by Stuart Weitzman. Cover design by Ian Robinson.