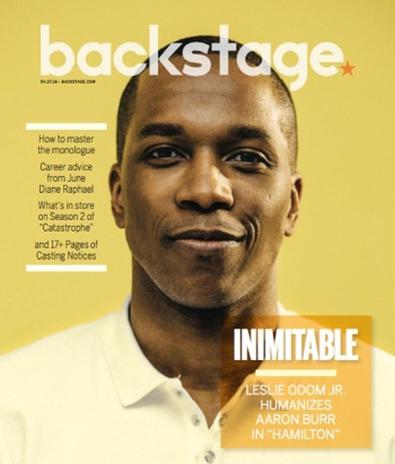 How does an actor, crooner, a triple threat in bloomers lead a Founding Fathers musical into the future? Peculiar, to be sure, to play Broadway as Aaron Burr—but not if you're as talented as Leslie Odom Jr.
There are plenty of reasons the hip-hop–history musical "Hamilton" has become the hottest ticket in New York since opening at the Richard Rodgers Theatre last August: its 18th-century ideas told through a 21st-century lens, its depiction of America's founders by people of color, the seamless patchwork of musical styles from composer–star Lin-Manuel Miranda. But the most obvious explanation for the show's success, according to Odom, is that the whole is greater than the sum of its ridiculously talented parts. "There are 150 people who have put their hands on this thing in one way or another," the actor says. "That's 150 people who I think, to a person, are doing the best work of their lives."
No one fits that description better than Odom, who plays both omniscient narrator and participant in history, challenging and complicating the politician remembered in the national imagination mostly as Alexander Hamilton's killer. The "damn fool that shot him," as Burr ruefully dubs himself in the musical's opening number, is instead a brilliant man seduced by jealousy. In Burr's tragic descent toward history's most famous duel, Odom slips between unflappable and vulnerable without contradiction, silky-smooth vocals giving way to guttural passion.
"I think what I find most striking about Leslie is there's a constant desire to continue to explore, so his work is constant," says "Hamilton" director Thomas Kail. "His ability to conjure up what is honest and fresh is as thorough as I've seen. And if acting comes from dance and movement, then Leslie is connected to that on a molecular level. It's all one: the emotionality, the movements, the vocal quality—all those things are unified, and that's why the performance is so robust.
"He's also blessed, in a way, because he's just watchable," adds Kail. "You can't not watch him."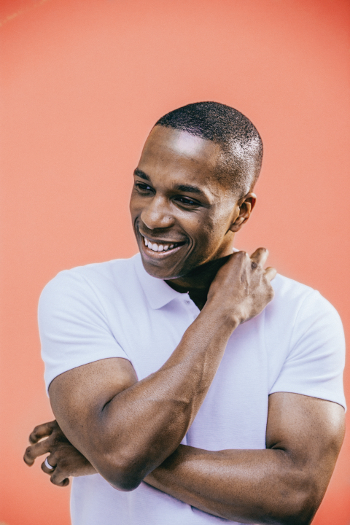 In person, Odom is laid-back yet infectiously enthusiastic about his craft. "I think art, at its best, happens on a conscious and a subconscious level," he opines. "If you're an open channel when you're onstage, if you're just a vessel, things are going to come out that are stored away deep in your DNA." His admiration of a diverse array of influences borders on worship; Bob Fosse, David Mamet, Martha Graham, Prince, and even Backstage all come up in conversation.
"At 14, 15 years old, I started reading Backstage regularly," he says. "Eventually I got enough courage to look at the auditions section." When he saw a listing in his hometown of Philadelphia for Broadway's "Rent," he decided to play hooky. "I showed up at an open call, never thinking that I would get it." But after a few callbacks, Odom replaced an actor for what would become his three-month Broadway debut. "Making $1,260 a week at 17 years old? That was a million dollars a week to me!
"That early ignorance," he adds, "you have to capitalize on that. Just do whatever your gut tells you to do."
From there it was off to the Carnegie Mellon School of Drama, so chosen because Odom's idol, Michael McElroy, had studied acting there. "I wanted to be him," he says. "And I learned while I was there that I couldn't be Michael McElroy! But in the process I found I could be myself."
Instrumental to that evolution, incidentally, was Billy Porter's version of "Beauty School Dropout" in the 1994 Broadway revival of "Grease." Odom nearly jumps out of his chair talking about it. "That changed my life," he says, "because it had never occurred to me that you could sing 'Grease' like yourself! That you could bring your experiences from the church and R&B—all of my experiences as a young black kid growing up in Philadelphia." (That mentality explains Odom's career as a recording artist; his 2014 compilation of covers distills his many influences into one voice.)
Although graduating with honors from Carnegie Mellon provided a technical foundation that enabled him to take on eight shows a week in musicals including "Leap of Faith" and "Venice," Odom found there was one thing missing in his acting training: a sense of danger. "I knew how to stay on my mark, I knew how to work. But eventually the work was dead." It took several years of booking TV gigs in Los Angeles and doing exactly what was required of him on set for Odom to realize none of his art inspired him. "There was no risk! I went to four years of school, no risk. Because I was trying to get an A, why would I risk? If I fail, you're going to give me a C."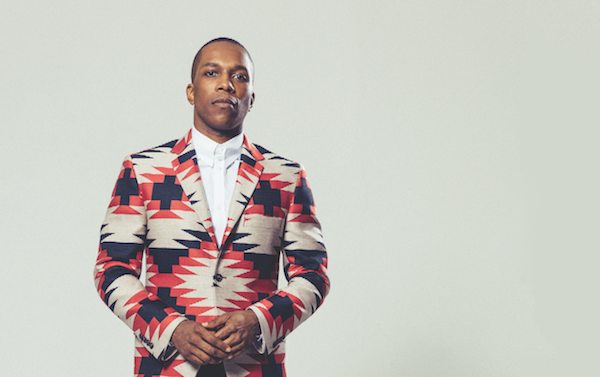 If he had it his way, in fact, classes would be pass or fail; after all, grades don't exist in the real world. "I succeeded in that system," Odom admits, "but it took me about 10 years to let that shit go. You [should] decide in your mind whether you did A work—because that's what life is."
Several agonizing years into his rut—"There's a market for safe and bland, and I was firmly in that market"—Odom was reviewing the material for an upcoming film audition. "This idea occurred to me," he recalls with a grin. "Something really scary. These people were either going to call my agent and say, 'That was the worst thing we've ever seen.' Or they were going to say, 'Holy shit.' "
Odom opted for the scary choice, and in doing so, created a school-like assignment for himself: If he was laughed out of the audition, he'd call it a win anyway. "That was my A+. Because I had never risked that before. I gave [myself] permission, for the first time as a professional performer, to fail." That the casting directors ended up adoring him (he tested but did not ultimately book the film) was beside the point. The point, he says, is that he'd succeeded in embracing the danger that makes an actor alive.
Check out the Backstage casting notice for the "Hamilton" Broadway and national tours!
Had he not taken that leap, there would be nothing spontaneous or rough about his Aaron Burr. "I don't even know if I would have the job," Odom says. From the first workshop at Vassar College all the way to a recent concert reading at the White House, the welcoming environment provided by Miranda, Kail, choreographer Andy Blankenbuehler, and musical director Alex Lacamoire allowed Odom to develop those risk-taking muscles. "The only reason 'Hamilton' looks the way it does is because we were allowed to fall on our faces.
"So as an early-career actor—which I guess I kind of still am, I wouldn't consider myself a midcareer actor!—you have to give yourself the permission to be raw and dangerous," he says. It's a similar revelation, perhaps, to the one in Odom's Act 2 showstopper, "The Room Where It Happens." Finally forced to confront his ambition, Burr realizes playing it safe will get him nowhere. All success requires risk. How else would an actor get into that proverbial room?
As Odom says, "If you do something you've never done before, you're going to get something you've never gotten before."
UPDATE: Leslie Odom Jr. won the 2016 Tony Award for Leading Actor in a Musical.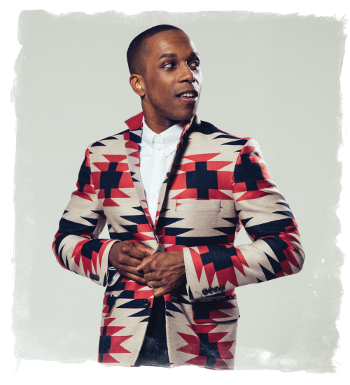 ---
Who Tells Your Story?
Long before the "Hamilton" hype had spread, before everyone from Hillary Clinton to Beyoncé had seen it, one of Odom's inspirations sat, disconcertingly visible, in the audience. "Busta Rhymes was in the front row," the actor remembers. "It freaked me out the first couple of minutes! Then I said, You know what? I've listened to and been inspired by this man. Well, tonight's his night. Tonight, let me give him something special if I can."
Because the musical is such an amalgam of different styles and influences, Odom says, it's surreal when artists who inspire the cast come backstage to thank them for their performances. "You're seeing your idols eye to eye after they've just been moved. All of these people have left some impression on us. Now we get to reverse it."
It's a chain of inspiration when artists leave those impressions; what Porter did for Odom, Odom is now doing for "Hamilton" audiences. "You have a responsibility to find your voice. Nobody else was going to sing 'Beauty School Dropout' like Billy was. I had to bring my heart and soul to Aaron Burr because I'm the only one who can do it like I can. Lin is the only one who can write like that. If he doesn't write like that, it doesn't get written!"
His No. 1 piece of advice echoes one of the clearest messages of "Hamilton." "You can't take it for granted that there's someone who can tell your story as well as you can," says Odom. "If you don't say it, it'll never get said."
Want to read more? Check out our Backstage covers here!
Watch "Hamilton" stars Leslie Odom Jr., Christopher Jackson, and Jonathan Groff give acting advice below: