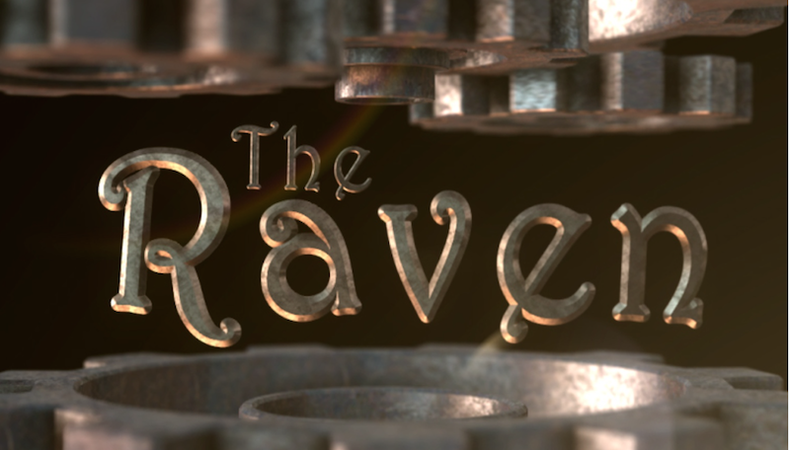 Beyond Zach Braff and Spike Lee, Kickstarter has been good for filmmakers. From niche Web series, like "Dick Figures" and "Sweethearts of the Galaxy," to acclaimed films like "Obvious Child," the crowd funding platform is allowing creatives with a camera to take control over their work. Consequently, it's feeding a new boom of interesting, indie roles for actors.
The problem, though, is that filmmaking doesn't always go according to schedule. Likewise, Kickstarter projects across the board have been criticized for running late. In fact, 75 percent of projects are delayed, according to a 2012 study. But is late the equivalent of never? Backstage tried to track down the whereabouts of five Kickstarter projects that have yet to hit screens. Some should be arriving soon. As for others, we're not so sure.
"Cans Without Labels"
Kickstarter Goal: $110,000
Total Pledges: $136,723
Funded: 2012
In 2012, Ren & Stimpy creator John Kricfalusi took to Kickstarter to raise the funds to complete his animated short, "Cans Without Labels." The cartoon was already in the works at the time of the campaign and the team estimated that it would take seven months to complete the project. To date, "Cans Without Labels" still hasn't seen the light of day.
Kricfalusi has kept up with backers (disclosure: the writer of this article pledged to the campaign) about various issues that arose and about attempts to sell the short as a pilot to a network. When we emailed Kricfalusi, he responded to say that there isn't a release date yet and the short has not been sold.
"Last Days of Coney Island"
Kickstarter Goal: $165,000
Total Pledges: $174,195
Date Funded: 2013
Ralph Bakshi is a legend of animation who helmed films like "Fritz the Cat," and "Wizards." Two years ago, he headed to Kickstarter to seek the funds to mark his return to the screen with, "Last Days of Coney Island." Bakshi surpassed his hefty goal, ultimately bringing in some $174,000 in pledges. To date, the short, set to star Matthew Modine, has not been released.
Part of that is because the project was expanded. A representative from Bakshi's studio told Backstage what began as a six-minute flick is now around 20 minutes in length. Recently, the studio has updated on backers on what's going on with the film. In fact, pieces of it were set to screen at a Ralph Bakshi Retrospective in Santa Monica. We were told that the plan is to get "Last Days of Coney Island" out by the end of the year.
"The Lovely Rejects"
Kickstarter Goal: $8500
Total Pledges: $11065
Date Funded: 2013
In 2013, a group of Los Angeles filmmakers took to Kickstarter to get the funds to finish "The Lovely Rejects." At the time of the campaign, they said money was needed for post-production, credits, film festival entries, PR and marketing. Needless to say, this group wasn't starting from scratch. The movie -- about young lovers who meet in chemo and turn to crime to pay for their medical care -- was already nearing the last stretch. Still, "The Lovely Rejects" remains unreleased.
In December 2014, a message appeared on the film's website stating that the team has hooked up with a new production company to finish the project. We emailed a producer of the flick, but have not received a response.
Neil Gaiman's "The Price"
Kickstarter Goal: $150,000
Total Pledges: $161,774
Funded: 2010
Utah-based animator Christopher Salmon not only got the go-ahead to make a short based on Neil Gaiman's story, "The Price," he also got the famed author to narrate it as well. Certainly, that helped fuel a lot of interest in this project. Funds poured in and Salmon's short surpassed its $150,000 goal.
The intention, according to the Kickstarter pitch, was to finish it by mid-2011. Four years later, "The Price" is still in the works. It might, however, be nearing completion. In late February, Salmon posted a link to a teaser for the short. We reached out for comment, but have not received a response.
"The Raven"
Kickstarter Goal: $7500
Total Pledges: $8726
Funded: 2012
We had received a tip on Twitter from a backer of a Kickstarter for a film short based on Edgar Allen Poe's "The Raven" who said that a year had passed since the filmmakers' last update. We did some digging and, there's really not much there. If "The Raven," which was funded in 2012, was released, it's not online. Big Flood Productions hasn't posted on Kickstarter or their Facebook page since 2013. A website for the production company appears to have expired. We tried contacting the group by email and phone, but have yet to receive a response. In short, we have no idea what's going on with "The Raven." Donors could be forgiven if they said "nevermore" to giving to a Kickstarter campaign again.
Want more L.A. news? Sign up for our Backstage L.A. newsletter!