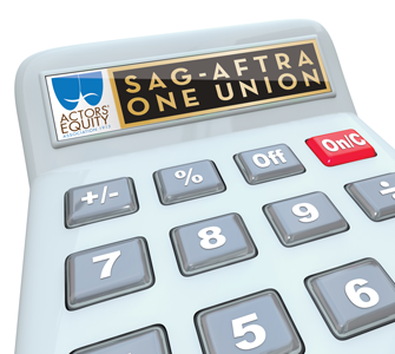 With tax season under way, thousands of performers across the country are trying to decipher their tax return forms in time for the April 15 deadline. Unlike workers with a standard nine-to-five position and salary contract, performers often have a complex work history with multiple employers and sporadic periods of employment, making these IRS documents especially confusing. But members of Actors' Equity Association and SAG-AFTRA do not have to go through the process alone.
Equity offers the free Volunteer Income Tax Assistance, or VITA, program, operating four days a week through the end of April out of the Equity building in New York City. The service links actors with IRS-trained volunteers, many of whom are performers themselves.
"They understand actors so much better than anyone else," said Equity member and actor Amy Connor, who has used the IRS-sponsored service since 1987. "People at VITA go through training every year, and they know exactly how tax law affects actors."
As Sandra Karas, VITA's program director and Equity's secretary-treasurer, explains, actors frequently have multiple employers, juggle part-time positions outside the entertainment business, and/or work out of town in a regional theater production, on a national tour, or on location for a film. "We describe them as freelance professionals in our industry," Karas told Backstage. "Their jobs are for a finite period of time. They might work on a movie for a few days or a week, and in theater, if they aren't on Broadway, they often work for four or six weeks at a time and then they are looking for something else."
Recording the nuances of an actor's employment history over the past tax year isn't the only difficult part of the job.
Documenting legal deductions is also a key component of filling out an actor's tax return. "The challenge for us as tax preparers is teaching our members how to organize their expenses," said Karas. She noted that while an average taxpayer might have only a few deductions, union members might have dozens. As Karas pointed out, even while looking for work actors must continue to pay agents and managers, in addition to taking classes on a regular basis. The VITA program educates actors on how to document these work-related expenses, which can save them thousands of dollars in taxes.
The high number of deductions actors can claim, however, may leave them vulnerable to an audit, an experience Connor knows about firsthand. But Connor met with the IRS using relevant forms provided by VITA and was able to show how all of her deductions were needed for her career. "I didn't have a single deduction disallowed," she said.
For the budding actor who hasn't yet earned her union card, Karas advises getting the advice of a tax expert and keeping copious records for business-related expenses.
While VITA's services are primarily based in New York City, sites are also set up in Los Angeles through the Actors Fund and at Equity's office in Orlando. For interested parties, Karas is always on the lookout for volunteers.