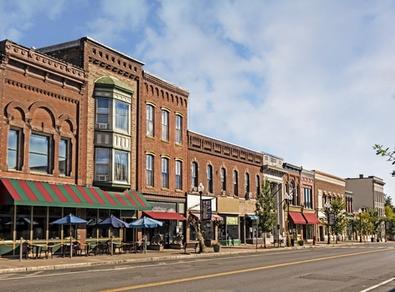 One of the most frequent emails that I receive through our website or email address looks something like this: Dear Jackie, I am a 12-year-old girl living in Kansas City (Missouri, Idaho, Dallas, you can fill in the city or state), and I have always wanted to be on television! I don't live near NYC or Los Angeles, but when I grow up I'm going to move there and become famous! What advice can you give me to help me achieve my dream? Signed, Eleanor
Let's assume Eleanor does not have a great deal of experience. As we all know, casting directors are drawn more to actors with good experience under their belt.
Don't let your location hinder your career. There are plenty of things you can do from all over the globe.
1. Create a profile on Backstage.com to access casting notices for all areas of the country. Pay special note to those projects listed close to you, which you can submit yourself on and begin to build a résumé. While you are on Backstage take advantage of the countless expert articles written by industry professionals from casting directors, agents, managers, other actors as well as renowned acting coaches. These articles will give you priceless tips and insight on every aspect of the industry, and will help you as you become active in your local area.
2. Create a profile on ActorsAccess.com. This is strictly a casting site. You will see casting and audition notices for every part of the country. They have an excellent search feature that allows you to look for auditions in your area, narrowing it down to age, skills, and type of project, which can be very helpful in building a résumé before you come to a larger market.
3. Take acting classes. How else can you add substance to that all-important résumé? Take classes and hone your skills. When we receive a picture and résumé from a client we look at the jobs that you have already done. When you have no jobs, the next thing that we look at are what classes have you taken. We love to see that you are taking classes and improving your craft. Improv classes are one that we particularly look for. These teach you to think on your feet and give you a great advantage in the room, when a casting director throws a curve ball your way and asks you to perform the lines in a completely different way than you practiced.
4. Get involved in community theater. This is another readily accessible way to gain experience and add to your résumé. Check your local newspapers and look online for casting notices for community theater in your neighborhood. It looks really great on a résumé when you have some live experience. You also pick up acting techniques and tips from other actors who are in the same position as you.
5. Be creative. Think about flying to a major city for a weekend intensive workshop. New York City and Los Angeles have some of the finest acting teachers on the planet. Frequently they will condense an 8-week class into a 2-day weekend intensive. Again, these look great on a résumé when we see that you really are serious about your career and are taking measurable steps in making yourself better.
6. Go for it. Create your own Web series. Write a script and videotape yourself with some actor friends and upload it to YouTube. Are you a singer? Do you play an instrument? Can you do tricks on a skateboard? Get some action clip videos up there! These videos will also give you something to email to prospective employers who want to see what you can do.
Living far away from the action does not have to stop you from pursuing your dreams and being successful! We are rooting for you!
Want more acting tips? Watch below:
Inspired by this post? Check out our audition listings!
Jackie Reid owns and operates L'il Angels Unlimited, a talent management company, which specializes in young actors for placements in film, television, theater, commercials, voiceover, and print media. She works extensively with agents in New York and L.A. She possesses an excellent eye for talent that both casting directors and agents value. She understands what it takes to support young actors as a stage mom to two children, one of whom currently plays Sinjin on Nickeldeon's hit series "Victorious." Follow her on Twitter @LilAngelsTalent and like her on Facebook.