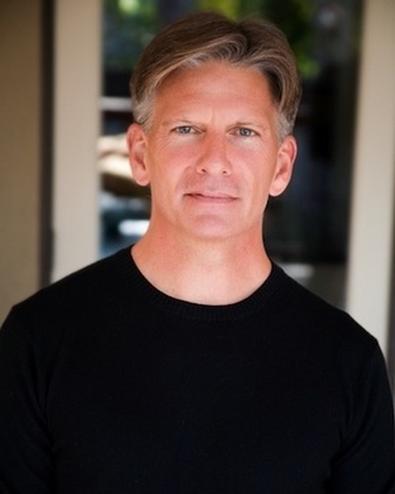 Every Tuesday night a merry group of close-knit actors who had studied together for quite awhile, would join me, the happy teacher full of thoughts and ideas, for a class full of learning, growing and sharing. We were cruising along beautifully, life was generally good, people were learning and things were looking up in our lives and careers.
Then, suddenly, things started getting very real for all of us. In the space of a year, the group experienced two parental deaths, two divorces and various other family related nightmares. On top of that, and most affectingly, one of the students, who I'll call K., was diagnosed with a Stage 4 ovarian cancer.
Life had come crashing through the doors of my studio and I knew there was no way to get around it. The only option was to teach the art of meeting life on life's terms, in all of its glory and horror. I asked my students to step up and let everything they were going through and feeling pierce their artistic souls. And they did.
Class would never be the same.
This goes a long way toward explaining the trash can full of wadded up tissues and empty wine bottles that often greet the Wednesday night class! But, if for some reason you cared to look closer, you'd also see cupcake wrappers and little paper plates with chocolate frosting on them. You see, all of life gets honored now on Tuesday nights. For every death, divorce, or horrendous diagnosis to grieve, there is a job booked, a baby born, a bride to be, or a birthday to celebrate.
We have learned that we are big containers—able to hold joy and sorrow simultaneously, and that there's nothing wrong with crying while enjoying your cake.
With the almost weekly reminder of the fleeting nature of life, we celebrate every milestone with the energy, zeal, and gratitude of those who know firsthand the truth of impermanence.
And we work. Every week, a lot, no matter what. Work has become our greatest healer— the lifeline we grab to keep from drowning in a sea of sorrow and bewilderment.
After checking in on everyone's week and catching up on K.'s condition—her latest rounds of chemo, the blood clots on her lungs, if she will qualify for the 10-hour surgery that may kill her—we go to work.
It's seamless now for us. Art and life have lost their separateness. When the class relaxed into the truth that life wasn't going to stop so they could do their art, the only option became to include their lives in their art. Because of this, the work has become deeper, more personal and specific—more mature. It's been awe inspiring to watch a group of fine actors turn themselves into true artistic warriors.
As a teacher, this class has knocked me around and unsettled me as well. The reason why my use of the pronouns ("I," "we," and "they") seems so messy as I write this, is that sometimes I feel that I'm the teacher, sometimes the student. Sometimes separate from the group, sometimes right in the middle of it. When you let life into a classroom, you have to be alert; the needs of the class or a particular person in the class can change on a dime. Teaching goes from moment to moment to second to second and I've learned to revel in this challenge.
My students and I are in this thing together and all of us are pushing at what we thought were our limits. We're all showing up bigger, brighter, and bolder in every aspect of our work and our lives. With too many examples of the preciousness and ever-changing nature of life, we're doing the only thing that makes sense: We're living like our hair is on fire.
We had wine and cheese last Tuesday night in class, but it wasn't because of a booking or a birthday. It was because K. came back to class. Not as a full time student—not yet—but as my reader for the night. When I walked out of the parking garage and saw her fuzzy head peeking over the railing outside my studio, I had to stop and pull myself together. After seeing her for the better part of the last year perched on exam tables struggling for breath, or lying in hospital beds hooked up to what seemed like 100 tubes and monitors fighting for her life, I was now, miraculously, seeing her sitting outside my studio enjoying the sun—her only immediate concern being to read well for the 10 classmates and friends she had to wonder if she'd ever see again.
But that's the thing about us Tuesday people. You might be able to knock us down, but we get up. We always get up.
So come on in cancer, come on in death, and come on in family issues and crappy spouses. We accept you with open arms, knowing that far from defeating us, you will help us to be more clear-minded, open-hearted and fiercely determined.
That is how real artists handle their lives.
And that is how life gets lived every Tuesday night at my little studio in the trees in Santa Monica.
Like this advice? Check out more from our Backstage Experts!