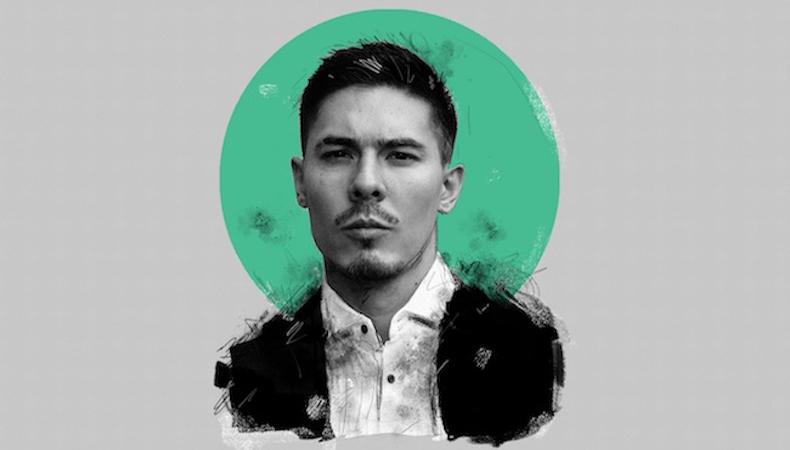 Lewis Tan puts blood, sweat, and tears into all his roles—which means he was especially busy this year, with two big releases. Previously best known for playing Zhou Cheng on Netflix and Marvel's "Iron Fist," he'll next be seen on AMC's "Into the Badlands" as Gaius Chau and in the much-anticipated "Deadpool 2" (May 18) as Shatterstar. Son of veteran stuntman Philip Tan and himself a decorated martial artist, Tan spoke with Backstage about keeping a healthy body and mind.
What has your latest role on "Into the Badlands" added to your acting skills? It's like filming six different movies back to back. We shoot in blocks of two, two episodes per director. It's taught me a lot about adapting to different directors' styles. It's taught me about creating character arcs over time, and when to put that arc there and timing [it] with regard to the story. You're acting for eight months straight. When you get to flex that muscle every single day, you can't help but transform and grow.
READ: Showrunner Al Gough on Casting 'Into the Badlands'
Do you go to bed feeling like your character because you've been doing it for so long?
It's hard not to be in that mindset the whole time. Most of the time you're getting up at 5 a.m. and you're getting off super late and your body is super worn from the fight scenes and there's nothing you can do when you get back to your hotel. You eat a meal and go to sleep. There are times where it's nonstop where you have to compartmentalize what you're thinking and how you're feeling because you do get wrapped up in it.
Have you always been good at compartmentalizing?
On set you have to know when to compartmentalize your emotions. If you're shooting a wide shot and I know this shot is going to take all day and they're not going to get to the close-up until later, I know how much emotion I can give. There's only so much you have in the tank. When I first started acting, I would give everything all day, 100 percent. I still do that, but I've learned to save stuff for the right moment. You can get really drained if you don't do that. They don't teach you that in class; you only learn that from working. I've been living around movie sets all my life. My father's an action director, he's a fight choreographer. So I've grown up around Tim Burton sets, Steven Spielberg sets, and I was immersed in it. But it takes a long time to learn your own timing and your own pacing and how to live with everything individually.
Speaking of your father, did you feel like you had a strong network of industry mentors growing up?
One hundred percent. I was definitely blessed in that sense, but I will say I think a lot of people think if you know someone in the industry, you're made. I disagree with that. Especially because my father comes from an action background. He used to act and he's directed before, but his main thing was he went from stunts to fight choreography to secondhand directing to directing. For me as an actor, you're surrounded by the film industry, so you fall in love with it from an early age and that helps. You know the lingo and you know how it feels to be on set, so there's no shock there.
How do you keep yourself from burning out?
I feel burnt out. I think everyone on the set feels burnt out. We're all injured, we're all really drained—especially this job. It's really physically demanding. I do the majority of my own action work, as well. It's even more difficult because your body just shuts down. The support that I have on this project with the cast and with the crew has helped me get through it. You go to set every day and you feel inspired. I think being grateful is the key to keeping your energy up.
What advice would you give your younger self?
There were jobs that I almost booked, that I wanted to book so badly, that when I didn't get them, I fell into almost a depression. You have to have [faith] in yourself as an actor to get work. Dealing with that adversity has been one of the most difficult things. If I could give myself advice, it would be that the right things are going to come for you at the right time. Understanding that now, and reflecting on jobs that I've missed, I'm grateful that I've missed those jobs and I'm grateful for the ones that did come about.
How do you typically prepare for an audition?
I don't look at competition. I think a lot of people get sucked into looking at who's there and whether or not you're right for the part. I think about being present and bringing what I have to the table. I usually go to the audition with headphones on. I'm not there to catch up with friends. I'm there to do my best work.
What is your worst audition story?
I've had auditions where I was in the room and the person who was reading with me pulled out their phone and was texting while they were on camera with me. I just waited and stopped and said, "I'll wait until you're finished. When you're done, we can continue." The casting director who was in the room was like, "Oh, no, let's start again." Now you have to control being angry and frustrated and still bring the character to life.
Looking to get cast? Apply to casting calls on Backstage.