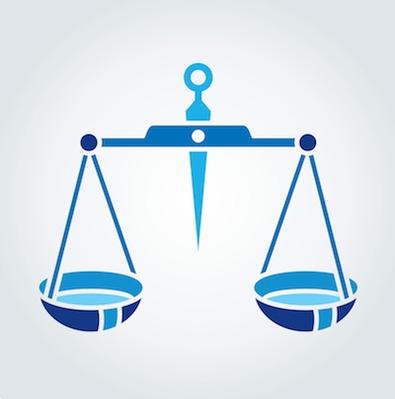 LIBRA (September 23 – October 22)
You've been turning over a new leaf and your soul thanks you for all efforts you've made to contact your inner zen. Likely, work has been just that stressful (or exciting!), with the Sun, Neptune, and Mercury lighting up your busy 6th House of day-to-day responsibilities, requiring that you keep an open mind and be okay with a bunch of unanswered questions.
That said, you've got the enviable ace card this year with lucky Jupiter in your sign through October lighting up your Starmeter and supporting you with an unseen beams of cosmic support. You really can't complain this year or this month: any apparent "problems" are really just there to help you drop anything inessential that's weighing you down. Keep heeding the call of the North Node in Virgo (your guiding light for the next three months), which is trying to bring your attention to the bigger picture and have you work your spiritual muscles by seeking conscious silence.
With powerhouses Mars and Uranus coupling in your 7th House of Partnership, exciting developments in the relationship sphere—be it romantic or business partnerships—have been a real source of drama. It's kept things interesting to say the least and other people seem to be at the crux of your destiny, pinging you in unforeseen directions that are ultimately for your highest good. You're already an it-takes-two-to-tango sign, and the last few months have definitely been testing your footwork. Tripping is par for the course and just means you're sharpening your moves.
When the Sun moves into Aries on March 20th, you're given even more opportunities to flex your talents of diplomacy, charm, and harmonizing diverse company. March 25 is an especially stellar day as the Sun and magnetic Venus join in your relationship house, ensuring you make a lovely impression or someone leaves an unforgettable one on you.
Kelly Chambers is a writer, actor, and astrologer living in Los Angeles. She can be reached for private astrology readings through her website theastrologersdaughter.com. You can also check her out in the web series "Break Hollywood with Nice & Fargo," a comedy by actors for actors. Follow the latest in cosmic news on her Instagram and Twitter. She welcomes your comments and insights.
Ready to see what else March has in store for you? Check out our film audition listings!
The views expressed in this article are solely that of the individual(s) providing them,
and do not necessarily reflect the opinions of Backstage or its staff.