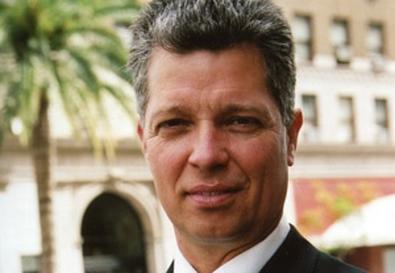 Actors are Hollywood. One cannot survive without the other. During my research for "The Story of Hollywood: An Illustrated History," I realized why actors should care about the old buildings in Hollywood. It is their history. If we knew all the stories of all the actors in these buildings, every story would transfix us.
When working actors first arrived in 1909, Hollywood was a sleepy town in a natural paradise. There were a few grain farms, lots of lemon orchards, and a street of unassuming business buildings (Hollywood Boulevard) to serve its residents. Hollywood was so remote, a local businessman closed his candy store to open a telegraph office, the only means of communication between movies and their New York headquarters.
The residents of Hollywood didn't greet thespians with open arms. In fact, they hated them. Mostly retired Midwestern abolitionists, they had bought their land to subdivide specifically for teetotalers. That changed when a national frenzy for all things Hollywood sent their property values soaring.
As hordes of people, mostly performers, arrived, landowners built hotels and apartment buildings in front and back yards to house them. For vagabond actors, Hollywood offered a chance for a permanent home and work. Landowners happily subdivided tracts into cozy bungalows for them. In 1909, Hollywood had already begun experimenting with exotic European-influenced homes, German castles and French chateaus, all built out of wood and stucco. These made perfect starter homes for a new film elite full of false grandeur.
The biggest stars were investors in the redevelopment of Hollywood from bucolic suburb to self-proclaimed entertainment capital of the world. Office and retail buildings popped up during the roaring '20s, offering plenty of drugstores filled with sunglasses and theatrical makeup.
New buildings fed the Hollywood machine for the next four decades. First-time visitors Bette Davis and her mother checked into Vine Street's Plaza Hotel. Ava Gardner stayed with her sister at the Wilcox Hotel. Mel Blanc and Stan Freberg walked into Hollywood Boulevard office buildings and started their careers. Sonny first saw Cher at a restaurant at Hollywood and Cahuenga. There are thousands and thousands of these stories, millions if you count the ones that go nowhere.
Many actors had businesses in these buildings, starting with Henry Bergman, an actor in Charlie Chaplin's films, who opened a popular restaurant on Hollywood Boulevard. Rudolph Valentino had a short-lived nightclub next to the Roosevelt Hotel. Reginald Denny had a local hobby shop for decades. Alan Reed Enterprises, an import shop on Gardner north of Sunset, offered the earliest transistor radios directly from Fred Flintstone.
Performers also had private social clubs. At one time, there were so many ex-vaudevillians in Hollywood, you could learn the art of the performer by hanging out at the Ontra Cafeteria at Hollywood and Vine. The theater to the north (now the Avalon) hosted a 1939 WPA smash-hit show built around them called "Two a Day." Variety artists had their own private club for decades called Troupers. Its last location, at 1627 N. La Brea Ave., was an old Victorian orchard house with an auditorium in the back yard. Two blocks east on Sycamore, film actors had the Masquers Club in a large house, the equivalent of any New York theatrical club. Both places and the Ontra building were demolished in the current redevelopment.
It wounds when these places disappear. Some of the best old-Hollywood restaurants—the Vine Street Brown Derby, Al Levy's, Villa Capri, Martoni's, Don the Beachcomb er—have been demolished since 1986.
In the 1930s, Gertrude Stein visited her childhood home in Oakland, Calif., during a lecture tour. When she could not find her house, she said of the West Coast, "There is no there there." That's why it is important to preserve old buildings, especially within the Hollywood Entertainment District. So we can keep our here here.
Greg Williams' book "The Story of Hollywood: An Illustrated History" is newly released in softcover.