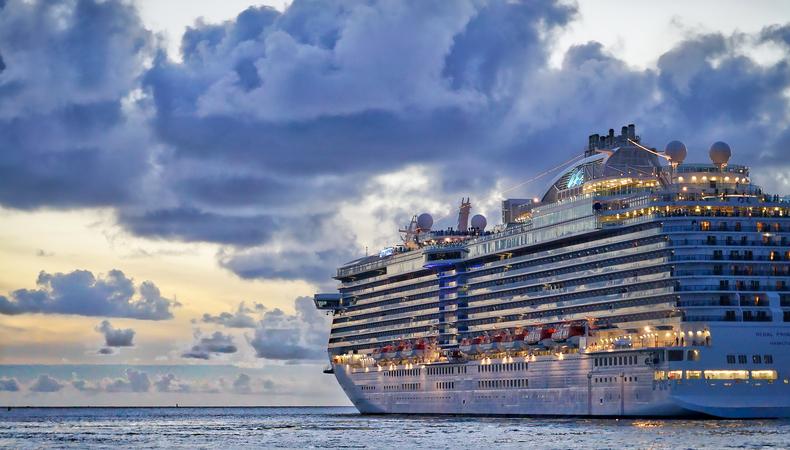 In my line of work, we get a lot of opportunities for our adult clients to work on cruise ships as performers, and we find that these credits open doors to bigger opportunities when they return, particularly for actors who have recently graduated from school and don't already have credits.
A great example of this phenomenon is Chakendra Fennell, who recently returned from a six-month stint as a singer with the Norwegian Cruise. As the ship, the Norweigan Star, traveled around Europe and the Caribbean, Fennell gained a ton of experience, some excellent credits, and got to see the world. Here's what she had to say about the experience.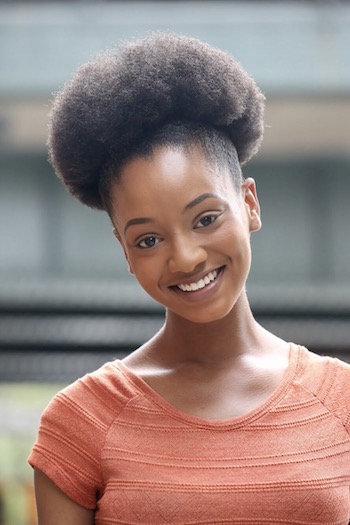 What was the audition process like?
Before I was hired, I auditioned in person. Then they requested a video of me singing and later requested a video of me dancing.
Did getting this job require any other training besides the musical theater basics?
The training I received in college helped me tremendously in getting this job. I think performing at regional theaters is what really prepped me for this job, though.
How much training did you have prior to this?
Prior to my cruise contract, I obtained my BFA in four years and I also performed at a few regional theatres.
What aspects of working on a cruise do you feel helped improve your overall skill set?
I was using my voice a lot more than usual in the rehearsal process. That alone has helped me understand my voice and has taught me what I need to do in order to keep my voice healthy and my sound consistent.
How many performances do you do in a week?
At the start of each cruise, we have a "Sail Away" party and a "Welcome Aboard" show. Then on one-week cruises, we do three out of the four shows, two times each. On two-week cruises, we do all four shows, two times each. As a singer, we also had a cabaret on two-week cruises.
READ: What You Need to Know About Working on a Cruise Ship
Where has been your favorite place to travel?
Barcelona!
Was it intimidating at first to get on a cruise and leave home for so long? How has that feeling changed?
As soon as I graduated college, I booked a summer stock gig and a tour. I was already away from home for so long going into the cruise contract. My family, friends, and I are used to me being away for long periods of time. I love traveling and performing so flying to Europe and getting on the ship was exciting to me.
What have been the pros of accepting a job on a cruise?
One major pro is growth. I've always been kind of reserved but my time with Norwegian forced me to step out of my comfort zone in so many ways. Going through the rehearsal process especially, I held back a lot which crippled my performance. But once I got on the ship, I let my guard down and felt so comfortable on stage. Also, the lifelong friendships I made on that contract are a pro.
Do you get variety in the shows that you are a part of?
Yeah! On my ship, we had four different shows that all differed from each other. We covered just about every genre with these shows.
Has it been fun getting to meet and work with other actors?
Yes! My cast consisted of performers from all over the world. I'd never been in a production with such a diverse cast so it was cool to learn about their cultures.
How do you spend your time when you aren't performing?
Auditioning. I don't usually have a lot of time between gigs but when I do, I try to occupy my time in areas outside of performing that are still related to my career. For example, right now I'm working on a benefit concert to raise money for a non-profit performing arts program in my hometown.
What duties are expecting of you on the ship, if any?
As a principal singer, my only job was to perform.
What is your favorite part of working on a cruise?
Honestly, performing and seeing people's faces light up in the audience was my favorite thing about performing on the ship. It brings me so much joy to know that I'm apart of something that makes other people happy.
What would you tell someone who is leaving for their first cruise?
Don't second guess yourself. You were hired for a reason, so go into the contract with an open mind and allow yourself to grow.
The views expressed in this article are solely that of the individual(s) providing them,
and do not necessarily reflect the opinions of Backstage or its staff.