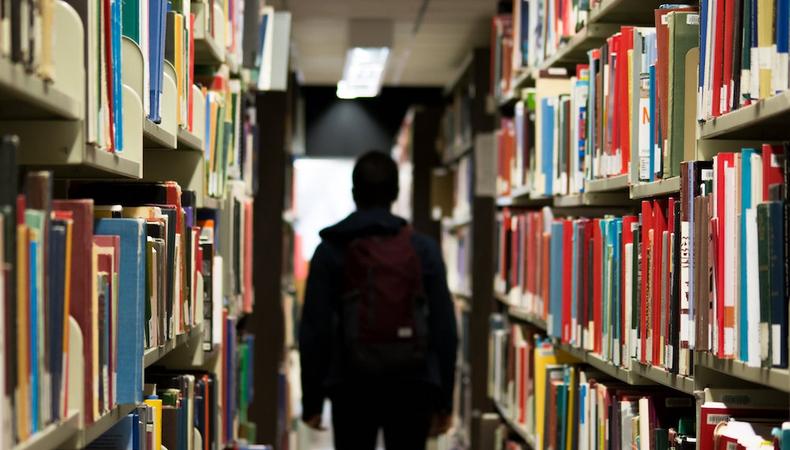 As performers, acting school, acting class, or an acting academy has been a way of life for most of us. Whether you've soared through the ranks at the illustrious Juilliard School of Performing Arts or you've gradually become an amazing performer through private coaching or local theater, there's one thing many actors never think of when it comes to an acting teacher: your life.
Yes, your life is your greatest acting teacher.
When we take a closer look at acting, we can come to the conclusion that it's all about being an expert at human awareness. One of the greatest learning opportunities of my career was when a director told me, "Be you! I want you to completely be yourself on camera, nothing else." He was basically telling me to pull from my life experience and use it in my performance without holding anything back.
This simple tweak created such a sustainable level of comfort in my character throughout the entire film that I shared it every chance I get—I'm certain it can do the exact same for you in whatever roles you find yourself in.
Take a moment to think about your life and all the things you've encountered. As actors, one of our greatest strengths is the struggle and emotions it creates inside of us. Every character we embark upon is facing some kind of inner struggle in reaching their prime objectives. If we can use this effectively, in addition to our imagination, it has the potential to create organic expressions and idiosyncrasies in our performances. The most awesome thing to watch on set is an actor who has used his or her own experiences to create something new that was offered in the heat of a scene. That is the movie magic we all live for!
READ: Presence: What It Is, How to Get It + Why It's Vital to an Actor's Success
Maybe you're struggling with something right now. It's totally fine—it's a part of life. Are you experiencing relationship issues? Financial trouble? Lack of confidence? Are you holding resentment? Whatever it is, use it! Embrace that struggle and make it relevant to the audition room, screen test, stage, or set. Allow that inner turmoil to flow freely throughout your acting instrument.
For every goal or objective, create an immovable obstacle. This obstacle has to be so massive that it's on your mind constantly. Take this into every acting job you participate in and you'll embody pure human essence on stage and camera. This is real life in its finest sense. And performances that look like real life, are hands down the best form of acting.
Next week, I'll let you in on how to embrace life as your greatest teacher. Make sure to check back!
Shaun Grant is a dynamic "entreperformer" that is a recognized authority in personal performance and transformation. He is the author of "Prosperity Secrets: How To Live the Life of Your Dreams." He is also the creator of The Vibrational Actor and hosts his own podcast called The Actor's Area. Shaun has been acting, writing, and coaching for the past ten years. He teaches the concept of vibrational acting and vibrational consciousness to performers around the world. His soul purpose is to inspire, uplift and motivate actors through cutting edge mental and spiritual practices. He's at his happiest when his students experience successful breakthroughs in mind, body, and spirit as it relates to their acting careers. Shaun has acted in over forty projects, working alongside some of Hollywood's brightest stars, and has written and produced his own projects as well. When Shaun isn't acting, writing or coaching, he enjoys engaging in his love of travel and creating life-changing content through his blogs.
Visit www.shaungrantacting.com and www.uplifterentertainment.com for more career information. Find Shaun on Facebook, Twitter, and Instagram.
Now check out our Los Angeles audition listings!
The views expressed in this article are solely that of the individual(s) providing them,
and do not necessarily reflect the opinions of Backstage or its staff.