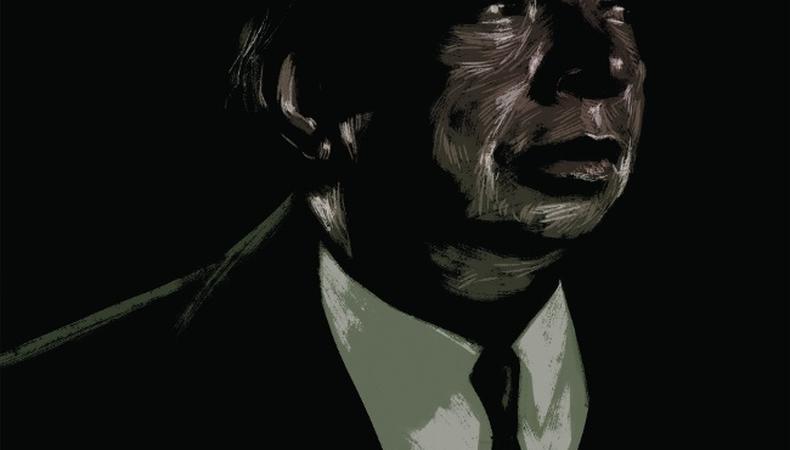 My sister just wrote me from Texas: Larry O'Dwyer passed away.
There are some reading this who knew Larry. When you heard the news, your mind went racing over the millions of memories he gave you over the years.
Most of you didn't know him. He wasn't famous. I imagine you will feel vaguely sad for the passing of a stranger and move on. All things must pass. That's life. That is also the theater. Its beauty is that it is temporary.
Larry O'Dwyer was a man of the theater. He was one of the first geniuses I ever saw with my own two eyes. I was 14. I saw him perform a dual role in the Italian comedy "The Venetian Twins" in an old garage in downtown Dallas. He changed my life that night.
I had never laughed so hard from a place so deep in my soul. Larry could do that. The entire city talked about it. "Have you seen Larry O'Dwyer? He's performing in a garage downtown. You have to go! You've never seen anything like it!"
Larry was more than a local celebrity. His performances captured the essence of all comedy, of all improvisation. One evening, an older woman fell asleep in the audience. Theatre Three was in the round, so the audience was part of the show. Larry was onstage and noticed the sleeping woman. He stopped midmonologue and shushed the audience. We could hardly contain ourselves. He demanded silence as he tiptoed into the audience and sat next to her. He looked at her lovingly. We were dying. Larry looked back at us and reprimanded, "Quiet! She's tired."
He picked up her hand gently and began to sing a lullaby. We exploded. Larry looked at us and just raised an eyebrow. The entire audience went silent—and then exploded in laughter again. Larry quieted us with a wave of his hand and said, "You came here to see the theater. You're seeing it. This is it."
Larry's performances over the years turned my mind upside down as to what theater and comedy were—and could be. Through high school, I pursued the theater like water in the desert, primarily because of the inspiration I felt watching Larry onstage. He was wise. He was truth. He was courage.
When I was in college, Theatre Three had moved from that downtown garage to the beautiful arena space where it remains today. It prospered from the determination and talents of its founders, Jac Alder and Norma Young, and the singular talent of Larry O'Dwyer.
I got my Equity card at Theatre Three. I got to act with Larry. Over the years, I have been on movie and television sets and a fellow actor will say to me: "Did you ever meet a guy named Larry O'Dwyer? He was amazing. Taught me everything I know."
And now my sister wrote that dear Larry is gone.
Why do we do all of this when it will be gone? Because it won't.
It is a mistake to think that once the curtain goes down, the play is over. It lives on in the hearts and minds of everyone who has seen it. It is passed on in the form of inspiration that moves silently through our souls without leaving a footprint. And we are changed.