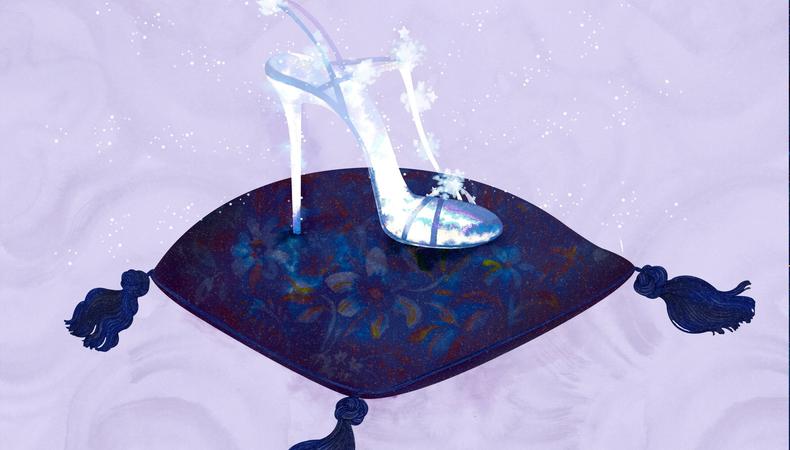 A week before Prince Harry and Meghan Markle walk down the aisle on May 19, Lifetime will air its fictionalized film version of their love story. Finding the titular couple for "Harry & Meghan: A Royal Romance" (May 13) was an undertaking for the U.K.- and Los Angeles–based Kelly Mailey Casting. British casting director Kerrie Mailey, who set up shop in L.A. five years ago, and her former agent-turned-fellow CD Rob Kelly, who works out of London, conducted a three-country search for the prince and his American fiancée. In just over four weeks of searching in the U.S., U.K., and Canada, they filled out the British royal family and their peers. The team spoke with Backstage about finding the perfect prince, the challenges that came with it, and how they work together 5,000 miles apart.
What kind of considerations must be taken when casting actors for a project like this?
Rob Kelly: You don't want them to be hammy. You want them to be real and truthful and tell this really great story in an honest way.
Kerrie Mailey: First and foremost, they had to have the right look. The hardest was Harry. We auditioned American, Canadian, and British actors. The royal family has a unique accent, so it was also trying to find the actors who could do the accent. For Meghan, the main thing we wanted to do was get her diverse mix correct, which is very important to the audience, as well as us. They had to have the mannerisms, they had to look like them, and they had to be good actors.
What were some of the challenges in casting this project?
KM: Getting the right look, mostly for Harry. He looks so unique. As far as the accent, I can't even tell you how many bad ones we heard. We didn't want to just cast a lookalike from a lookalike agency. The story is so great and the script is so fantastic that you needed that great actor to be them and take on the roles.
What was the casting process?
KM: Actors would come in and read or self-tape, depending on where they were, and then we would call people back. They would come in for a callback where they'd do a chemistry read, and then we did some chemistry tests after that. Some actors had two auditions and some had four.
RK: It was so fast. We became attached at the end of December and started right after the new year.
KM: For Harry, it got to the stage where there was a guy in Target who was in front of me to pay and I asked him if he acted. He said no and I said, "Well, you look completely right, please come to a casting tomorrow." He came in and didn't get it, but we did go up to people like that who looked like Harry.
How do you work together as a long-distance team?
KM: We joke and say we have a 24-hour office because when Rob goes to sleep I take over, and when I go to sleep, Rob takes over. For this job, we were looking for Brits and Americans. I know the U.K. actors over here from before I moved. Anyone in the U.K., Rob put on tape, and I put anyone in the U.S. or Canada on tape before a Canadian CD came on. We could cover all bases. A lot of Brits were over here anyway for pilot season, so it worked out well.
What type of research went into casting this project?
KM: I looked through tapes and tapes and tapes of the interview with Meghan and Harry. It was also so important in the room here and in the chemistry test to get that connection that Meghan and Harry had when you watched the video when they sit down and talk about their engagement. It's such a beautiful moment and so real. I watched that a lot, and I know Rob did, as well. I looked back on some scenes where William and Harry are young. We touch a little bit in the movie about Harry and Princess Diana, so it was also something we wanted to look back at on tape and see him with his mom and see that connection. Essentially, Rob and I looked at tons and tons of videos of Harry to get his accent and mannerisms right. Meghan as well, but I felt like Harry was the tougher one because he is still quite reserved in public. He still keeps to himself. For Meghan, we watched "Suits" and her interviews, but the main thing was just watching the engagement video. We would hope that everyone who auditioned watched tapes of the royals and of Meghan before they came in. With Meghan, there was also that element of coming into something like the royal family and how she might feel about that. That's a huge thing to take on in your life.
READ: What You Should Know About Casting in the U.S. and U.K.
How did that translate into a casting breakdown?
RK: We used the real people as guides. We told them character traits from the script that we thought were really important for the actors to know.
KM: We used pictures of everyone and we thought about traits we're looking for, especially with Meghan, because there are a lot of themes in Meghan that we see throughout the movie. We put in things that we knew were going to be involved in the script as well as who we were essentially looking for.
RK: We do that with most projects. We know we're looking for someone very specific, and if someone is mentioned as a reference, we will mention that on a character breakdown to an agent that it's really clear what we're looking for.
What are some differences in acting and casting in the U.S. and the U.K.?
RK: In the U.K., generally if you meet an actor in his or her early 20s, they've graduated from drama school. That's a different process in the U.S.
KM: We cast a lot more theater in the U.K. There isn't as much of a theater background in the States. And I would just say also it's more businesslike in the U.S. In the U.K., we've known each other and everyone in the industry for so long, and here it's business.
RK: The business deals, as well. We would negotiate the deal before the final test in the U.S. and at the end in the U.K.
KM: The process of chemistry tests is very different than the U.K., too. We don't do chemistry tests in the U.K.
Where do you typically find talent?
RK: Everywhere. I went up to a girl in the street yesterday that I thought was good for a project and just gave her a business card. We've got to go everywhere—websites, drama schools, drama classes, acting coaches, social media.
KM: We've always done that. It's part of our office. We always make sure we've covered every single one, even if you don't have an agent. We've seen people who wrote in to us. We cover every base. You just never know. We wouldn't want to miss someone who could end up getting the part just because we decided we didn't have to see them.
What aspects of an audition stand out to you?
KM: Someone who is real, intelligent, and natural. Confidence is another thing—not too much, but you've got to have confidence because you might be leading a show. We don't want someone who's too cocky, but we also need someone who can hold their own.
RK: We want the tape to be of good quality. It doesn't need to be with a camera man, but we want to be able to see their faces, and we want it to be shot well. It's great to have a good reader, because sometimes a bad one can destroy an audition.
KM: Understand the piece and the character. Sometimes what we like is someone taking a chance with a different direction who would go and do something different with the piece. It may or may not work, but it's exciting for an actor to just do something different.
What advice do you have for actors from the point of view of a CD?
KM: Be knowledgeable about your industry; know favorite actors, directors, and writers. Be on the ball and know what's coming up. The main thing for me is just keep going. You've got to have a hard shell here to keep going, because it will bring you down a lot of times. You have to have a toughness where if you want this, then you go for it and don't let anyone tell you that you can't do it. Keep pursuing, keep believing.
RK: Knowledge is key. Know what you're auditioning for. Sometimes if we're going to a returning series, they might not have watched the first series. You need to know what you're auditioning for because each show has a different style. It might have a melodramatic style or it might be really earthy and grounded, and that will help the actor prepare.
Check out Backstage's TV audition listings!