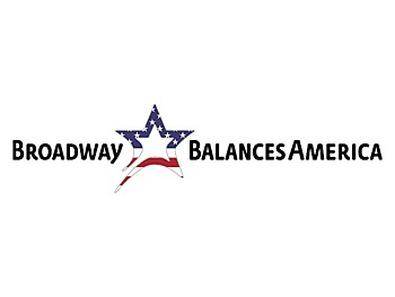 Are you not getting enough Broadway-caliber theater on your TV screen? Of course you're not.
The Lifetime channel's award-winning morning show "The Balancing Act" will begin Season 2 of its "Broadway Balances America" series in August. Sponsored by event producer Broadway Across America, the six-part series will feature several touring shows from the Great White Way, weekdays at 7:30 a.m.
Among the musicals stepping into the spotlight are the recent Broadway productions of "Rodgers + Hammerstein's Cinderella," "Cabaret," and "If/Then." The series also promises to take viewers behind the scenes with exclusive investigative features; "Balancing Act" correspondent Amber Milt will go backstage with director Jack O'Brien's newly conceived production of "Rodgers + Hammerstein's The Sound of Music," and interview Cyndi Lauper about the cultural impact of her hit touring show "Kinky Boots."
"The media is pretty fragmented now and it's really hard to get people's attention. There are many, many outlets and we see television—and particularly this kind of audience—as just one more opportunity to get our message out," said Lauren Reid, CEO of Broadway Across America's theater division, in a statement. "We've got to reach more people so every opportunity we've got to seize."
To catch "Broadway Balances America," tune into Lifetime starting Aug. 25!
Inspired by this post? Check out our Broadway audition listings!