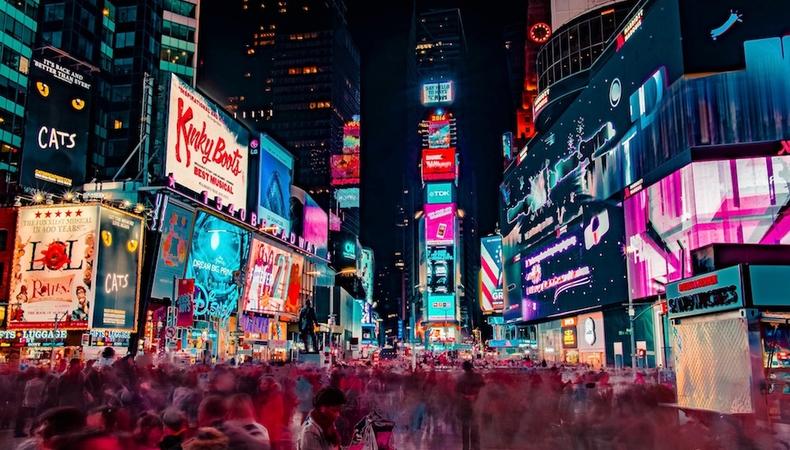 Part five in my series exploring the different modalities of some of the most popular college musical theater programs brings us to Pace University in the heart of New York City, the theater capital of the world, as we talk to Amy Rogers, director of the BFA Musical Theater Program.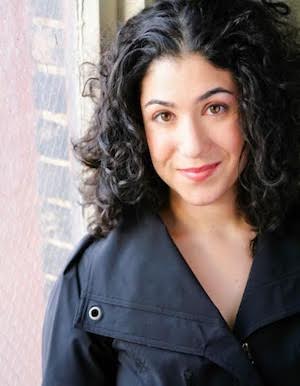 When and why did there become a demand for a musical theater degree?
I came to Pace University 14 years ago. There was no musical theater program at the time and I received tremendous support to write one. It was around that time that the momentum for this specialized degree really picked up. Since then, at least 20 musical theater degree programs have been developed and with that the tremendous increase of applicants, there was a true competitiveness to get accepted. At first, I think it was the "Glee" effect. There was a whole generation of kids seeing this art form in a tangible way on TV every week from all around the world. Once they realized what it really took to be in this field, their high school/extracurricular programs had to step up their training. This created a pipeline to us. In the same way, I am now seeing an increase of diverse talent and I think that is the "Hamilton" effect. These kids and their families are seeing true representation that is not tokenizing or boxing in students of color and they now can see possibilities in our field. It is thrilling to see how this industry is changing and it is our responsibility to make sure we are keeping up with it.

What is the Pace philosophy about how to best educate young MT artists?
Technique, technique, technique. The competition is furious once you graduate, and you must know—truly know—how to sing in all styles, dance in all styles and most importantly, who you are as an actor. You must know how to read music, analyze a script, swing and understudy, know the repertoire, know how to audition and the ins and outs of the industry, etc.

Perhaps equally important, we believe in training with kindness, empathy, honesty, and grit. Because of our location, we have the ability to bring the professional world to you and you into the professional world from day one.

How do you stay current in your training?
We have our finger on the pulse of what is happening in our industry because we are here. We know who is writing what, producing what, auditioning for what, what shows are at NYMF and NAMT, who is casting what, what shows are opening, how to get rush tickets, etc. Our faculty is in the industry and brings their everyday practical knowledge to our students in the classrooms. Your voice teacher could be the vocal coach of a show running on Broadway, your industry teacher could be a major casting director, your acting teacher could [currently] be in a Broadway musical. The beauty of our location is that we can get the very best teachers who happen to be working at the top of their fields.
READ: How to Choose & Apply to an Acting College Program
What Sets Pace apart from other MT training programs?
Innovation. We have our finger on the pulse of what is happening in our industry. We are able to bring our students relevant training from our Artist in Residence—this year we have Jeanine Tesori and previous years included John Doyle, Adam Guettel, Victoria Clark, Graciela Daniele—to our master classes, to our faculty who are all working in the industry in a real and current way, we can ensure that our students are ready for anything they are given once they graduate.

Another way we are innovative is that we are able to accommodate professional students. This means that we have students who come to us with an established professional career as a young actor and they wish to maintain their work while getting a degree. This is only a small percentage of our students, but being able to support these students while they are doing a Broadway show is very important to us.

Pace New Musicals is one of the cornerstones of Pace Musical Theater. It is a new works program that is going on its eleventh year. We solicit submissions from professional writers and through a faculty and student committee, select a new work to produce over our winter break. The relationships that develop between the writers and the actors is unparalleled. They go on to be professional colleagues and this creates a community that goes beyond school. We have found that new work is often the first thing our students do when they graduate and training them how to be a part of the development process is as practical as you can get.

Location is key. We are in New York City. The city is our campus and inspiration for all we do. You are immediately immersed into the theater capital of the world. Our top theater makers are only a subway ride away and we believe that from the day you arrive, we bring the professional world to you and you into the professional world. It is not just the theater; it is the food, the museums, the people, the pace (pardon the pun), the diversity of race, culture, religion, gender, class, privilege, and sex. It is the heartbeat of our industry and our students are exposed to it all.

This also means we have access that most programs don't. Students can work on Broadway/TV/commercials while a student. Opportunities come all the time to our student. For example, Cynthia Erivo asks for our students to sing with her at a concert, Lonny Price needs actors for camera blocking of his star-studded concert, directors and casting directors know that we are a place they can go to find young, available, talent. We do our best to make sure these opportunities don't conflict with class because nothing can take precedence over the training, but we look at these opportunities as a supplement to our students' training.

What are the key components your graduates value the most?
I asked some of my graduates this question, and these were some of the responses:
Kindness. There is respect for this art form and for the people in it.
Preparedness, being ready for anything.
How to get hired again.
Relationships. One of the keys to this industry is maintaining professional relationships by being the kind of person that will get hired again and again.
Not training robots. We are training whole, interesting, creative people.
Graduating whole people who understand the industry.
What do industry professionals expect when they meet a Pace graduate?
They meet students who are deeply skilled, mighty talented and "game." They are excellent colleagues, and many are activists who are keenly aware of their role as an artist in a global sense. They also know New York City. They know where to audition, where to take class, who to take voice acting, where to live, etc. They are resilient and they understand the reality of being an actor in this city.
Check out Backstage's dance audition listings!
The views expressed in this article are solely that of the individual(s) providing them,
and do not necessarily reflect the opinions of Backstage or its staff.