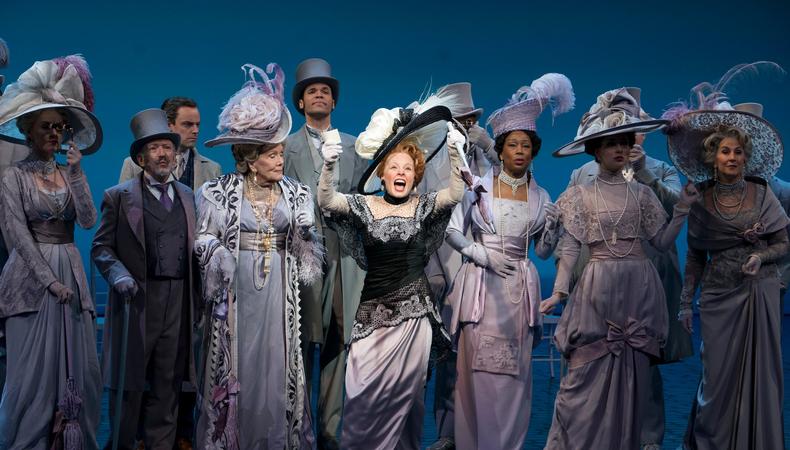 Once a week, Kerstin Anderson dances all night. That is to say, the actor understudies the role of Eliza Doolittle in the Lincoln Center Theater production of "My Fair Lady." Unlike most understudies, though, Anderson knows she will be going on every Sunday (in place of Lauren Ambrose), a stark contrast to the never-knowing-ness of most covers. Anderson, who is onstage in the musical's ensemble for non-Sunday performances, spoke with Backstage about the unique mindset of her track, her first time going on without ever having had a full runthrough, and her advice for all future superheroes known as understudies.
How is being an understudy and knowing you're going on different than being a regular understudy?
This is my first understudy experience, but it does feel very different knowing that I'm going to get to do it once a week from the never-knowing-when-you're-gonna-go-on moment. That is way more terrifying. There's some sort of security in knowing that you do it once a week, and now that I've done it however many times, should anybody get sick, it feels less daunting. Back when it was like, "Just be ready whenever something happen," [Ambrose] would cough in the hallway and I'd be like, "Are you feeling okay?"
What was that first performance as Eliza like?
I learned a lot about myself. But I had been putting in the work. I had been doing rehearsals. Outside of rehearsal, I had been writing lines with the fellow understudies and watching the show as much as I could. But having to actually do it is a very different thing. I got very calm and very focused and I went through all of the quick changes we had to do and I asked if I could run through this scene that we hadn't touched yet and we did choreography bits, and then it was half-hour. I was definitely in fight-or-flight mode. I fought and just did it and then 1,000 percent was in tears by the end of it.
So you hadn't ever fully rehearsed it before going on for the first time?
When I first went on, I hadn't finished rehearsing the play. There are so many stories out there like that, like, "I didn't have any rehearsal, I just had to do it." But wow, I have so much appreciation for that now. My appreciation for understudies has skyrocketed.
Does it feel like wearing different hats in your ensemble track versus Eliza?
They feel like completely different shows. I feel different when I arrive at the theater and it's like I have a very different task ahead of me. Everybody is so important in the telling of the story. Whether you do one thing or you're Eliza, everybody does affect the way the story is told and the importance of the story. If I'm set dressing right now, my most important job is to make sure the teacup is in the right place so she can get water before she has to sing this number. It's things like that versus, "I have to sing the number."
How do you make an iconic role unique to you?
When amazing, iconic people have played parts that now you have to play, hopefully you have a director who is seeing the piece with fresh eyes. In a way, that's totally liberating, because they're asking you to just be the text and not to be somebody else. I couldn't be Julie Andrews or Mary Martin or Lauren Ambrose if I tried with every fibre of my being. I stopped trying to do that and decided I would have to be enough.
Do you have any advice for future understudies, swings, or standbys?
Front load all of your work. Learn the lines, learn the music, watch as much as you can, get all of that into your bones, and then if the time comes and you have to jump onstage, take a lot of deep breaths. If you've done the work and you get there, it's your turn, so take over. Just say "fuck it" and tell the story.
Make your own mark onstage! Check out Backstage's theater auditions!