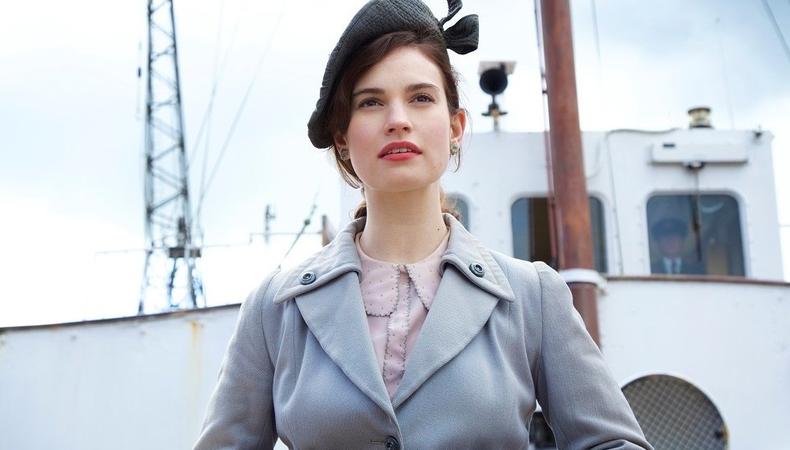 Farewell, winter! At last the sun is shining and that makes go-getting creative types feel driven and motivated. This week offers the chance to make new contacts, gain some pearls of wisdom, and dress like the sibling of a mustachioed, fictional Italian plumber. Backstagers, it's all to play for—go get 'em!
Listen to Lily.
It's always great to hear about productions from those behind them. Lily James is one of the UK's hottest young film actors and on April 10, she'll be in Mayfair taking questions about her new film, 'The Guernsey Literary and Potato Peel Society'. Joining her is 'Four Weddings and a Funeral' director Mike Newell to talk film, acting and, presumably, spuds. (Tickets: £17.50)
Beef up your contacts book.
It might seem a bit early but every good actor knows you need to plan for success. On April 27, Backstage will be at the BECTU Freelancers Fair and we'd love to see you. There are seminars galore on subjects as diverse as online distribution, storytelling, and virtual reality. Plus, it's a great chance to talk to people working in film and TV, make useful contacts, and say hello to us! (Tickets: £13.13 for non-BECTU members)
Embrace knowing absolutely nothing.
Somerset House's monthly Amateurs Club is a great concept for open-minded creatives. Pick a subject you know very little about, learn about it, then put your new knowledge to action. Currently, the club is investigating film production and joining them on April 10 is Felicity Hickson, production designer on films like 'Phantom Thread', 'The Martian', and 'Skyfall'. (Pay what you like)
Speaking of 'Phantom Thread'...
Fresh from her Oscar nomination for 'Phantom Thread', actress Leslie Manville joins rising screen star Naomi Ackie for an acting masterclass on April 14. Hosted by the British Film Institute as part of its continuing celebration of working-class talent, this promises to be a unique chance to learn from one of the U.K.'s leading actresses. (Tickets from £5)
Grab a joystick and embrace your gaming nerd.
Seems the capital is going gaming crazy this week with the third-annual London Games Festival. There's a lot going on in the festival's 30+ venues: The BAFTA Gaming Awards, a virtual takeover of Trafalgar Square, and the chance to dress up like Mario or a Tetris block at the festival's grand finale, the Games Character Parade. (Ticket prices vary)
Check out Backstage's London audition listings!