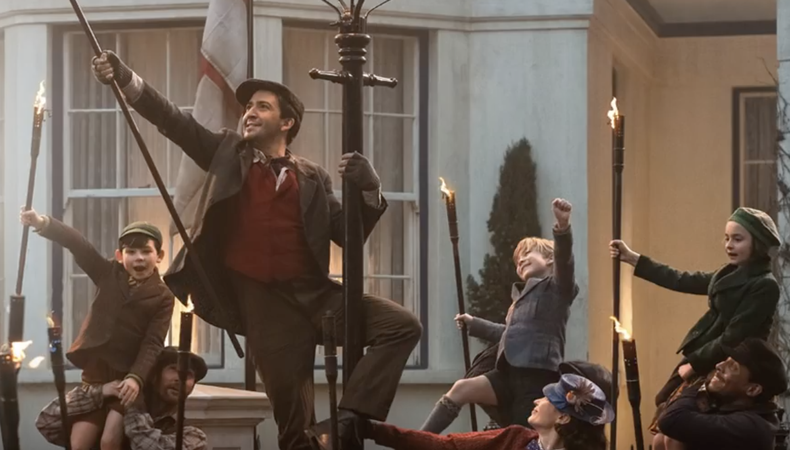 Audiences still have to wait a few more weeks for the Dec. 19 release of Disney's very (very) hotly anticipated "Mary Poppins Returns"—but we've got a spoonful of sugar to tide you over.
The House of Mouse has just released two full-length tracks from the musical feature, sung by stars Emily Blunt and Lin-Manuel Miranda (portraying the titular nanny and faithful lamplighter, respectively).
Below, get first listens of "Trip a Little Light Fantastic" and "The Place Where Lost Things Go," original tunes from the film composed by "Hairspray" team Marc Shaiman and Scott Wittman.