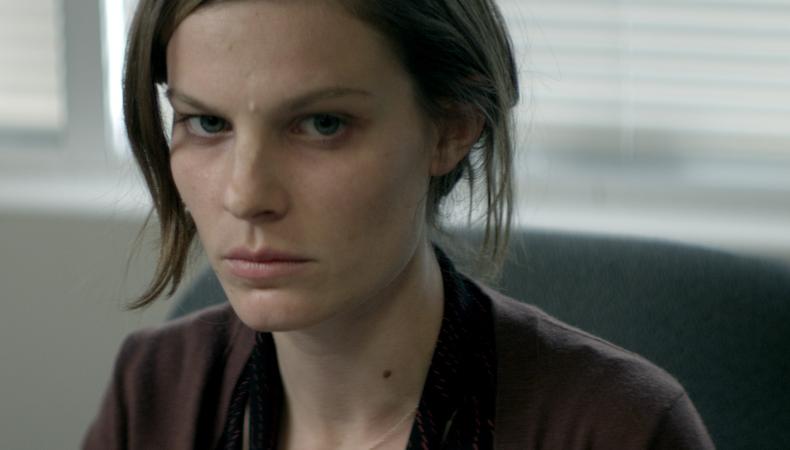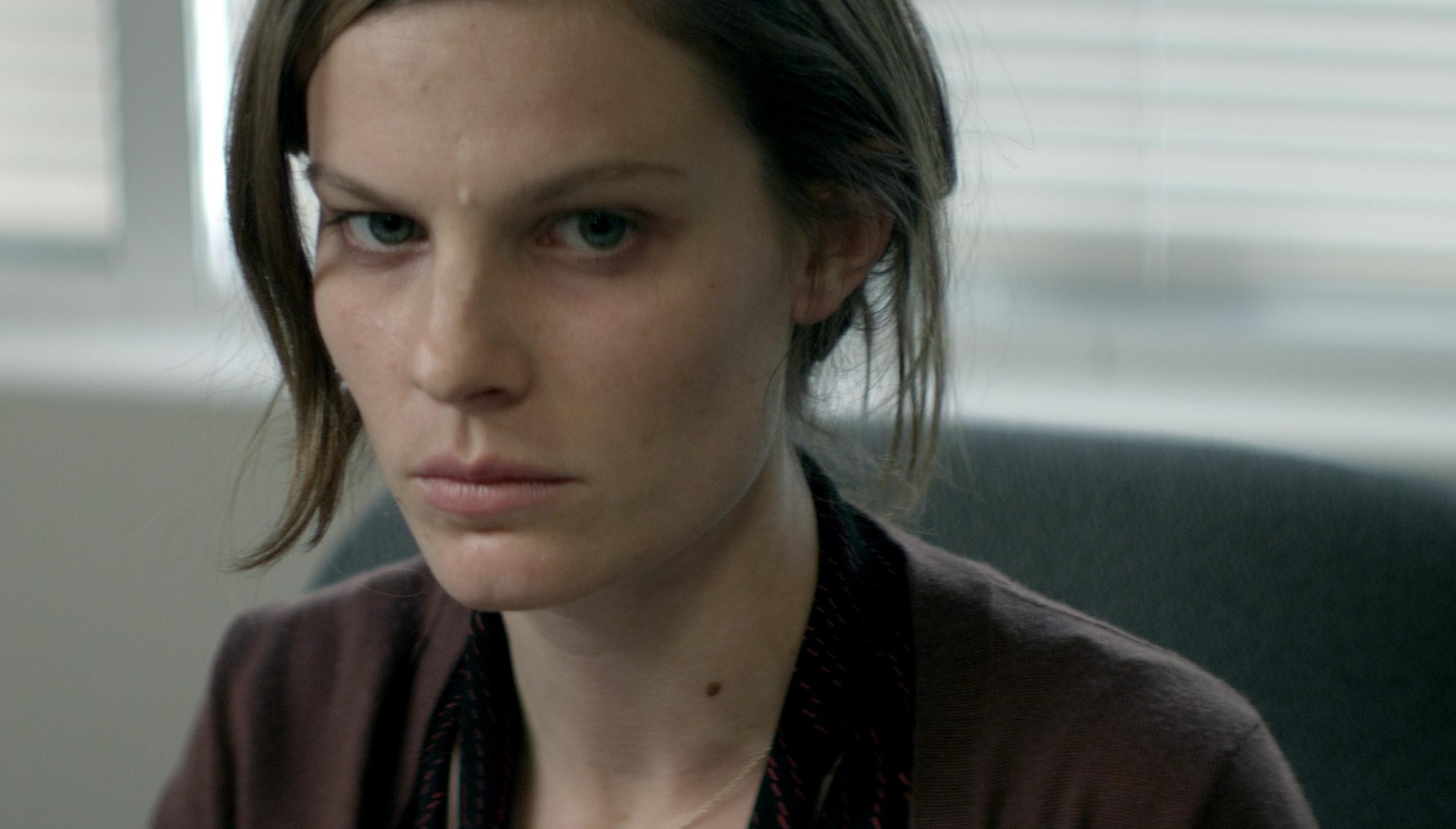 School teachers having inappropriate relationships with students is both a popular subject for film and books, but also shockingly commonplace—thus making it perfect fodder for a national obsession. Hannah Fidell's "A Teacher," a small, lacerating movie, skips out on the tawdry details and the messy fallout to focus on the titular character, played by Lindsay Burdge in a bruising performance, whose ill-fated relationship with a high schooler played by Will Brittain leads to some painfully realistic breakdowns. We spoke to Burdge, who has the hard-boned beauty of a young Lauren Bacall, about awkward sex scenes, going crazy over a guy, and taking the tiny flick all the way to Sundance.
You mentioned that you've used Backstage in the past? "A Teacher" didn't come out of that, did it?
Lindsay Burdge: I used to do a lot of local casting, so I used Backstage as a casting director but not so much as an actress. I have friend who used Backstage and would go to open casting calls and I have tremendous respect for them for doing that. I try not to audition! [Laughs]
How did Hannah get you on board?
I don't know how much of it she had in her head, but she didn't have an outline or a full script at that point. It was just sort of a pitch, a rough idea. And we met up in New York and had dinner and she told me about it. And she said that I'd kill her if she gave the part to someone else, but I don't think I did! Then she sent me the outline and then a little bit later she wrote the script and it changed a lot in each incarnation. And the final script is pretty much the movie we made.
How did it change between the pitch and the final script?
Well, for instance the film starts with the relationship under way, but the original outline started before the relationship began.
As you were reading drafts, did you give Hannah a lot of input?
Hannah and I talked a whole bunch about the character and the idea and these kinds of people and ourselves and what we were going through. I would give her feedback on the outlines and scripts, but not a ton. I'd just tell her the things that I liked and didn't like. And I remember showing up in Texas to shoot and having one comment on once scene. But as we shot, obviously that was when stuff came up that we had input on. I would give her notes on each version of the outline.
What's really fascinating about your character is that she lets herself do what we've all wanted to do at some point: go crazy over a failed relationship. Was that cathartic to play?
Definitely. I was really excited because it's not every day that a role like this comes along, and I was excited to throw myself into a character. It came at a really good time for me and I really wanted to be completely immersed in some other person's thing. It was cathartic, yes, but also sometimes I want to be happy in my life and then I'm choosing to go into a really dark place for a little while!
And those sex scenes weren't always happy!
I think sex scenes are often a little bit awkward. But it wasn't that bad. It was just so routine. That last sex scene was was Will's first ever, and after the fact I realized I should be taking the lead and taking care of him, but because of the emotional state of the character in that scene I was not able to provide that for him. At one point he was like, "Are you OK?" And I was like, "Oh yeah, yeah, I'm fine. Now stop talking to me."
When you were planning "A Teacher," was Sundance always the plan?
We never really talked about Sundance, to be honest. I think Sundance is such an amazing opportunity, I don't think we necessarily expected that. We really wanted to play at SXSW, but we didn't talk too much about Sundance. Hannah might have secretly been planning it all along, though!
"A Teacher" premieres at Sundance Film Festival Jan. 20.