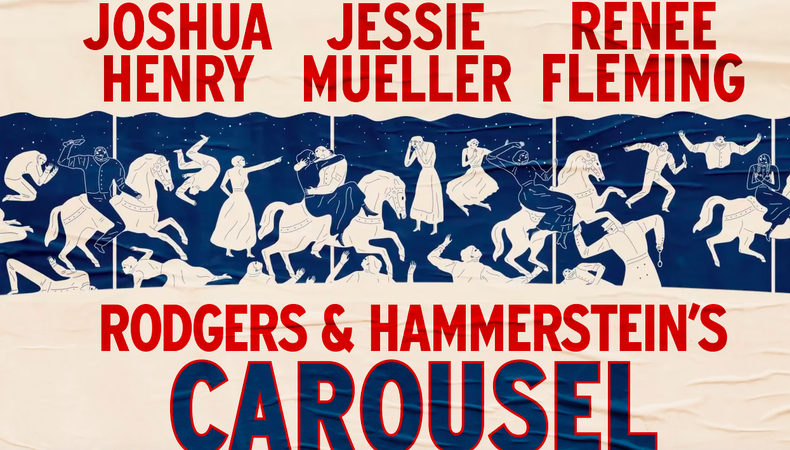 On Broadway and beyond, a curtain can rise as quickly as it can fall; a star can be swapped as easily as Bernie Telsey can say, "That's enough." Theater is the beating heart of New York show business and, if you want to make it here, it's crucial you're up to date on incoming projects, latest castings, and other industry news. Don't worry, Broadway baby, Backstage has your back. Every week, we're rounding up the can't-miss stories no thespian should live without, so you can focus on important matters like hitting your high F. Curtain up and light those lights!
Mendez steps in for Wolfe.
Following the somewhat shocking news that Betsy Wolfe would depart the forthcoming Broadway revival of "Carousel" after her casting was announced, the golden age tuner has found its new Carrie Pipperidge. Lindsay Mendez, who has played Elphaba in "Wicked" on Broadway and was most recently seen in last season's play, "Significant Other," has joined the cast along with Tony nominee John Douglas who will be playing the Starkeeper. They round out an ensemble led by Tony winner Jessie Mueller and Tony nominee Joshua Henry. Previews begin at the Imperial Theatre Feb. 28, 2018.
Casting shakeup showers "Meteor Shower."
Another casting shakeup that's rocked the Great White Way: Just weeks before its first preview performance on Nov. 1, Steve Martin's "Meteor Shower" has seen previously announced cast member Alan Tudyk replaced by Tony nominee Jeremy Shamos. Tudyck leaves the production due to "creative differences," departing a cast that includes Laura Benanti, Amy Schumer, and Keegan-Michael Key. The comedy will play a limited engagement at the Booth Theatre.
Broadway is about to get Rocked.
"Rocktopia," a live concert event combining rock songs with classical music, is heading to Broadway. The brainchild of recording artists Rob Evan and Maestro Randall Craig Fleischer, the show will play the Broadway Theatre March 20–April 29, 2018, and will star a bevvy of vocalists from the realms of theater, rock, and classical music including Evan, Chlow Lowery, Kimberly Nichole, Alyson Cambridge, and Tony Vincent.
"Pretty Woman" adds a man.
Ahead of its out of town tryout in Chicago, the Broadway-bound stage adaptation of "Pretty Woman" has added stage veteran Jason Danieley to the cast, in the role of Philip Stuckey (played in the film by Jason Alexander). He joins a cast that includes Tony winner Steve Kazee, Samantha Barks, and Tony nominee Orfeh, leading the production that will bow on Broadway at a to-be-announced Nederlander theater in fall 2018.
Young actors will get political.
Young actors Lilla Crawford ("Annie") and Tony nominee Sydney Lucas ("Fun Home") have been tapped for the forthcoming "American Scoreboard: The Trump Administration," the latest in a series of political readings. This presentation, which will depict the confirmation hearing of Education Secretary Betsy DeVos, will be held at Pace University's Schimmel Center Oct. 23, and will see Crawford as Senator Patricia Murray, Lucas as Senator Elizabeth Warren, Sam Poon as Senator Bernie Sanders, and Nicholas Barasch as Senator Al Franken.
Two Off-Broadway hits extend.
New York audiences have additional time to see two Off-Broadway offerings: Dave Malloy's "Ghost Quartet" and Manhattan Theatre Club's "The Portuguese Kid" have both extended. The former, running at New York Theatre Workshop's "Next Door at NYTW" space, will now run through Nov. 5. The latter, starring Jason Alexander and playing at New York City Center Stage, will play now through Dec. 3.
Looking to get cast? Check out Backstage's New York auditions!