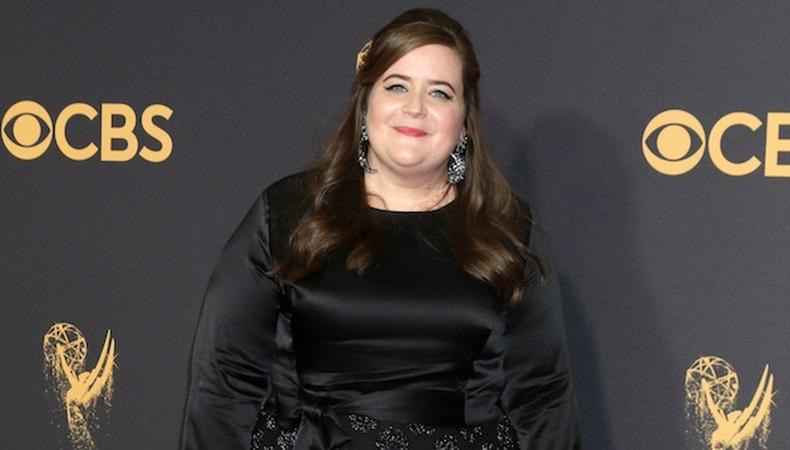 Stay in the loop on industry and casting news with our write-up on who's been slated for recent film and television roles!
"Shrill"
Aidy Bryant is about to go solo for her new Hulu project "Shrill." The "Saturday Night Live" star is stepping into the world of scripted television under the familiar guidance of executive producer Lorne Michaels. The straight-to-series project is based on the memoir of Lindy West, a Seattle-based comedian-activist-writer. West, who has written for several outlets and is a contributing op-ed writer at the New York Times, found prominence for her fat-acceptance movement and her no-shame approach to body confidence and feminism. Bryant, who is currently the only name attached, also co-wrote the pilot episode, and Elizabeth Banks and Max Handelman will executive produce the series under their Brownstone Productions banner. Additional roster announcements are expected from Greenstein/Daniel Casting as the project heads into production. Shooting on the Seattle-set comedy is expected to take place in Portland, Oregon. Production will gear up for a season-long shoot beginning in late July.
"American Woman"
As true crime interest continues to keep hold of American audiences, filmmakers are seeking out stories beyond podcasts and limited series. "American Woman" will follow the story of Patty Hearst, the controversial granddaughter of publishing magnate William Randolph Hearst. The heiress was kidnapped, sexually assaulted, and indoctrinated into the Symbionese Liberation Army, a domestic terrorist group. She became the center of controversy when her involvement in several crimes was called into question. Hearst was sentenced to prison time for armed robbery, but eventually received a pardon from President Bill Clinton. The film will pay closer attention to the women who took care of Hearst during her time with the SLA. The lead role of Hearst has yet to be cast, but Hong Chau and Lola Kirke are already on board the project staffed by Laura Rosenthal. Toronto and Los Angeles will host the Amazon production's late June shoot.
"The Water Man"
Harpo Films may finally be moving forward with new project "The Water Man." Oprah Winfrey will produce the fantasy film about an estranged father and son coming together on a quest to cure the boy's ailing mother. The project, which has been in the works for a while, has found its casting director in Aisha Coley. While the production still has no official shoot dates, it is in active development at Walt Disney Studios, and David Oyelowo will fill one of the lead roles. A production location is still undecided, but casting for the adventure will be conducted from offices in Los Angeles.

For the latest news, check out backstage.com/resources to find thousands of production listings, casting directors, acting classes, agents, and more!